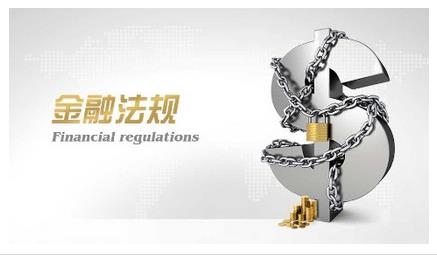 In June 2016, the Ministry of Education (MOE) announced the first group of shared courses titled "National High-Quality Course Resources," which included 160 courses from universities like Peking University.
Among them were 13 courses from the Open University of China (OUC), recognised by state level authorities as excellent "network education courses." This project, which lasted over five years, and attracted the devotion and hard work of the course team and related management personnel, finally turned into a fruitful harvest, and the OUC was thus able to successfully develop high quality courses for learners across the entire society.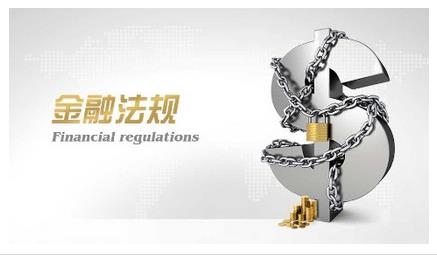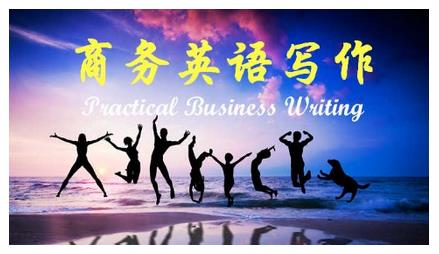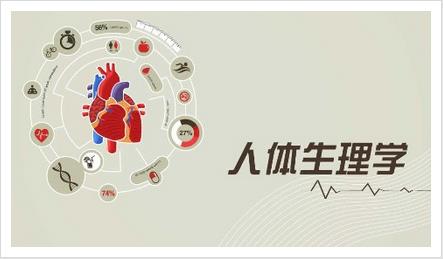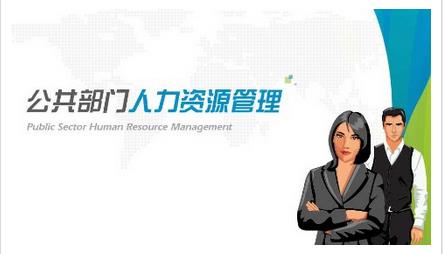 Selecting good courses from the best: 13 courses approved for the project, "Shared Courses ofNational High-Quality Resources for Network Education."
The construction and assessment of the OUC's "Shared Courses of National High-Quality Resources" began in 2012 when the MOE decided to select a group of "Shared Courses of National High-Quality Network Education Resources "to become an important part of modern distance education development in our country. The OUC attached great importance to this issue, believing that it had a responsibility to actively participate in delivering high quality courses to all members of society, both to display the OUC's features and style, as well as to assume its social responsibilities.
In comparison with the past selection of nationally recognised high-quality courses, the MOE put forward higher requirements this time. The construction of "Shared Courses of National High-Quality Network Education Resources" focuses on courses with strong social demand to reflect the basic requirement of the goal of applied talents training, fully leverage information technology, form a co-construction and sharing system of high-quality teaching resources tailored to adult learners, and provide high-quality course teaching resources to teachers and students in colleges and universities, as well as to general members of society. The MOE would collect feedback from students enrolled in courses, and treat that feedback as an important indicator of whether the course would be approved. The courses were mainly chosen from among national high-quality network education courses with a focus on transformation of and upgrades to earlier national high-quality network education courses.
Selecting good courses from the best. According to the MOE's technical standards and requirements, the OUC organised several expert seminars, and asked related teachers in the system to participate in course reform and application for selection. Teachers in charge of course reform read course content word by word, updated it, improved the presentation of resources, communicated with technical staff, and thus completed preliminary updates to courses under consideration. At the end of 2012, the university organised experts to review a total of 23 national high-quality courses which had been examined. After preliminary selection, 17 courses were selected and submitted to the MOE for further expert review. Eventually, three courses from the OUC were included in the project list of "Shared Courses of National High-Quality Network Education Resources."
In 2013, the MOE continued to organise the application and selection of "Shared Courses of National High-Quality Network Education Resources." According to relevant requirements, the OUC selected 15 to 20 courses from among high-quality courses of 2011 to 2013. After upgrades, these courses were submitted to the MOE. That time, the OUC had 10 courses selected as "Shared Courses of National High-Quality Course Resources (Network Education Course)."
So far, the OUC has had a total of 13 courses recognised by the MOE as "Shared Courses of National High-Quality Resources."
Constantly striving for perfection: 13 courses selected into the first group of "Shared Courses of National High Quality Resources."
The approval of 13 OUC courses meant that these courses were initially recognised by learners and experts, and that they had obtained access to participate in the high-quality sharing course selection. However, to eventually become "Shared Courses of National High-Quality Resources" they would have to pass further "tests."
In line with the MOE, the OUC required all relevant units and departments to strictly follow its Management Method for the Project of Shared Courses of National High-Quality Resources and Requirements for the Technology and Basic Resources Content to be Submitted for Shared Courses of National High-Quality Resources during subsequent course reform and construction. The responsible teacher of each course, along with the course team, further defined the course's objectives, sorted out documents related to courses including the teaching outline, calendars, evaluation methods and standards, and study guides, added video records, re-recorded or segmented some existing video resources, improved the personal information on team members, supplemented necessary course information, and uploaded learning resources to teaching platforms. In addition, course teams approved to set up projects were required to maintain and update the course, as well as no less than 10% of the curriculum resources, every year. In order to improve work efficiency, and ensure the quality of curriculum construction, the teaching and teaching management departments, from leaders to staff, all actively worked together with the course teams to finish the reform and new development of related course resources, and provide supporting data and course maintenance. The OUC also conducted many discussions and trainings for relevant personnel.
After five years of attention and hard work, the OUC employees' efforts were rewarded. In June 2016, the MOE issued its Notice about Issuing the List of the First Group of 'Shared Courses of National High-Quality Resources' , and the OUC's 13 courses which were preliminarily approved, including "Economic Mathematics," were all on the list.
From the following course introductions, readers can get a general idea of the characteristics of these courses:
Economic Mathematics adheres to the principle of "Mathematics is the foundation and economy is the purpose,"and directly serves on-the-job adult learning groups. All of its knowledge points are applicable, and it emphasises practical application of introduced mathematics. Each chapter begins with a real and hot economic topic in order to develop interest and motivate students. Added knowledge, a reduction of complicated proofs, and the creation of simple and new methods all decrease learning difficulty, and slow the learning pace. Various strategies, and a modular content system, build up courses that meet the needs of students with different capabilities. An open content system was emphasised to enhance the adaptablity of the curriculum module.
The History of Chinese Political Systems has higher academic achievement content in that it absorbs the latest academic research results. With novel content, and precise and appropriate exposition, the overall course reflects ongoing developments in related subject areas. The narration of the nation's formation and development of laws is particularly refreshing, and can be called a first-class piece of work among the teaching resources of the course of History of Chinese Political Systems. The teaching form of course content is in line with distance education for adults, and the integrated construction fully leverages the comphrensive functions of multimedia. The written materials are systematic and comprehensive. The audio-visual teaching materials sort knowledge points and interpret. Micro-lecuture teaching materials subdivide knowledge points, while streaming media lecture shows broadens horizons. Network courseware is convenient for use and interactive, and online teaching practical activities are designed in a novel style.
Although Financial Laws and Regulations is a theoretical course, the application of its theory in eocnomic and financial disputes is very normative. Based on such characteristics, the teaching design of this course highlights case studies. Analysis of knowledge points in each case study is intermingled with some heuristic or suggestive questions, which guide learners' thinking, and also improves their learning interest and effects. At the same time, the resources hall provides information concerning more than 100 cases, which students may study and discuss, and further reflect on the effects of their study, while having fun learning. According to students, the Debate Hall and Mock Court helped them immerse themselves in the learning enviroment. Through the preparation of a case they obtained greater learning than reading a book twice.
Practical Business Writing focuses on the design task of "knowledge + skills," and the requirements of jobs and vocational qualification certificates. The overall design of the course centers around training practical business talents, with the aim to enhance business English ability. According to vocational standards, and the actual need for greater business English skills in posts such as foreign secretary, foreign trade employees, and export sales staff, the text content of the course was organised around real projects, and insisted on integrating knowledge with skills and learning by practice. In the meantime, through the reasonable design of the teaching module and teaching links, students mastered skills through solving problems.
Staying true to the mission, bringing out high-quality products to serve lifelong learning.
The recognition of 13 courses as "Shared Courses of National High-Quality Course Resources" was a compliment to the OUC's pursuit of high-quality courses. For a long time, the OUC has treated the construction of high-quality course learning resources as an important work. The OUC Construction Plan lists the Construction of Learning Resources, Network Platform, Teaching Staff, and the Credit Bank as four key tasks, and definitely focuses on "building up high quality digital learning resources that meet the need for the OUC to develop degree and non-degree continuing education." The plan clearly requires that, according to the demands of "first-class teaching staff, teaching content, teaching methods, resources and teaching materials, teaching management, and support services," digital learning resources should be innovatively built through new and integrated construction. Key or featured specialties suitable for remote education should be selected; construction should be led by first-class experts and scholars; design and production should involve a professional resource development team; and, the management and updating of information executed by a highly-efficient learning support service team. Focus must be put on the construction of a large number of high quality network courses and digital learning resources.
Since the OUC was established, it has actively followed the requirements of the above plan, and improved its ability to research, develop, and construct teaching resources. By the end of 2016, there were nearly 1,700 written teaching materials, more than 1,000 digital teaching materials, about 685 online courses, and video teaching materials totaling more than 540,000 minutes. A total of 280 high quality courses, 120 courses on rural areas, agriculture, and farmers, as well as featured courses for western regions, and 36 national high-quality courses and shared courses of national high-quality course resources were constructed across the OUC system.
In the future, the OUC will conform to the requirements of the Digital Learning Resources Construction Plan in the "13th Five-Year Plan," and utilise courses to continue to comprehensively promote learning resources construction for its network-based academic and non-academic education.
For the 13 award winning courses, the application filing work has temporarily come to an end. However, as persons responsible for course content and teaching, the course teachers expressed that they would continue to ensure the quality of course content, maintain, update, and improve basic resources for courses in a timely manner, in accordance with relevant regulations, actively build and expand resources, arrange for specially-assigned persons to manage online courses and learning communities, and provide rich, safe, and stable course learning services, all in an effort to better meet the learning needs of teachers and students in colleges and universities, as well as all members of society.
By Gao Minghui and Jin Hongyu,OUC