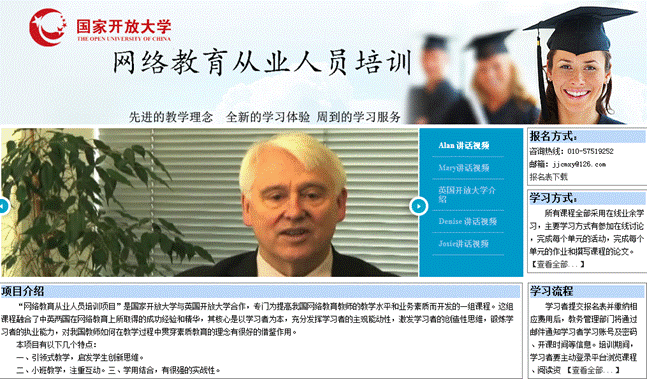 A new version of the "E-Learning Educator Training" course platform (http://etutor.ouchn.edu.cn/) has been officially released after several trials and improvements over the past year. The Research Institute of Open and Distance Education is in charge of the development issues, and the Information Technology Department provides technical support for the platform. Based on Modular Object-Oriented Dynamic Learning Environment (Moodle), the platform is designed for the vast majority of teaching staff in the e-learning (distance learning) education sector, providing them with a learning platform of educational services. It is user-friendly, easy to operate, easy to modify and expand, and suitable for in-service personnel to use.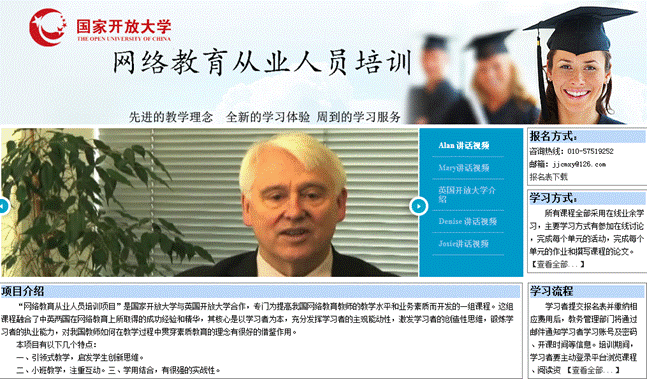 The platform is tailored to the actual needs of e-learning educators and integrates educational training, teaching and research, resource sharing, online communication, and other functions into one system, providing comprehensive, professional, and personalized services to all e-learning educators from multiple points of view. Through the platform, the e-learning educators can receive continuing education and in-service training any time, any place without interrupting their busy daily schedule. The platform enables them to communicate online with their peers, to share each others' research and teaching experience, and to constantly improve their individual professional qualities and job capabilities.

There are currently 10 available courses on this platform specifically developed for e-learning educators. The courses include Learner Support, Tutoring Online, Course Design, Application of New Technologies in Education, Online Learning Tools, English for E-learning, E-learning Management, Web-based R&D, Network Moral Ecology, and E-learning Evaluation. Among the courses, Learner Support, Tutoring Online, and Course Design are jointly developed by the Open University of China (OUC) and the Open University, UK (OUUK).

The platform also offers a module on excellent learning resources, through which learners can upload their own excellent learning resources to share with their colleagues. In addition, the Open Forum module provides a platform for learners to conduct mutual exchanges.

The OUC will continue to expand the functionality of the platform and enrich the contents of the platform to meet the needs of the vast majority of e-learning educators and stimulate increased development of online learning.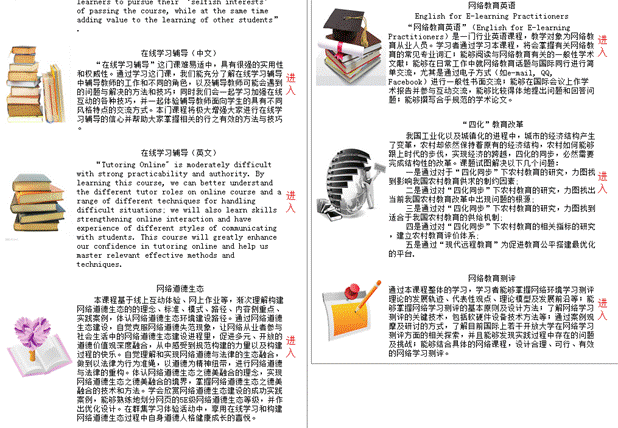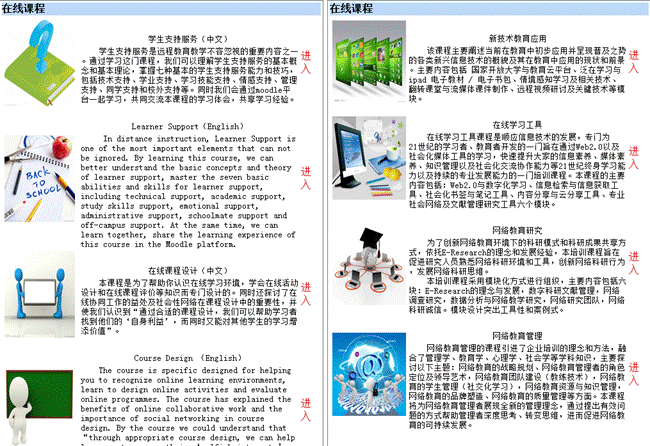 By Mu Xingyan, the OUC