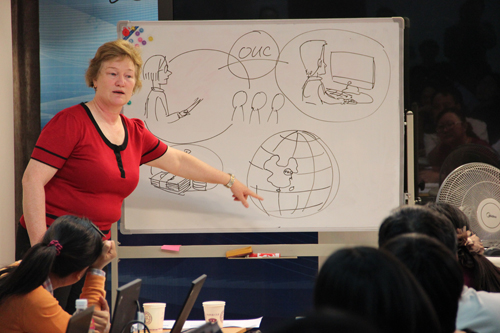 In order to fast-forward the construction of a high quality online core curriculum, the Open University of China (OUC) conducted a series of training activities with the theme
 of "The design and development of an online core curriculum based on the OUC's learning platform" from October 9-11, 2013. Ms. Christine Armatas, a professor from North Melbourne Polytechnic University, was invited to lecture at the training activity. More than 60 teachers, managerial and technical personnel from the OUC attended the onsite training. In total, 70 people took part in the online live broadcast.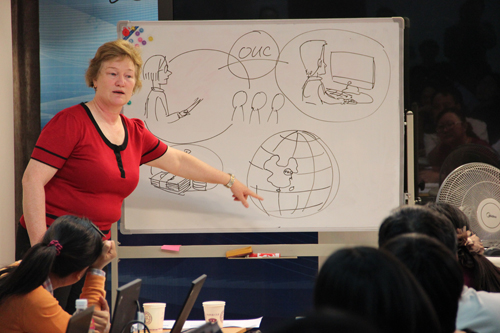 Professor Christine Armatas giving a lesson
During the three-day training activity, Professor Christine analyzed the key trends in, and challenges facing higher education, and introduced the design, creation and assessment processes of online core curriculums. She illustrated the importance of ensuring consistency between each stage and component (learning objectives, learning activities and learning assessment) during the process of constructing the curriculum. She also demonstrated how to create groups and conduct group work using the Moodle platform, and displayed a number of other online learning tools, including Captivate, Mahara, Prezzi and Powerpoint.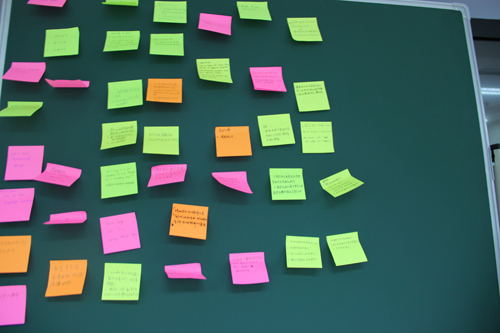 Participants wrote down what they most wanted to gain from the training
In order to increase interaction, the training adopted a diverse range of learning activities, including group discussions, role-play and practical simulations. All of these learning activities were integrated into the curriculum designed by Professor Armatas, ensuring the effective integration of training content and training format. During Professor Armatas' session, the trainees predicted future trends in on-line teaching, used Lessonlams to design serialized learning activities, shared their work, designed and participated in inter-group assessment activities, and had the opportunity to experience many different kinds of online learning tools.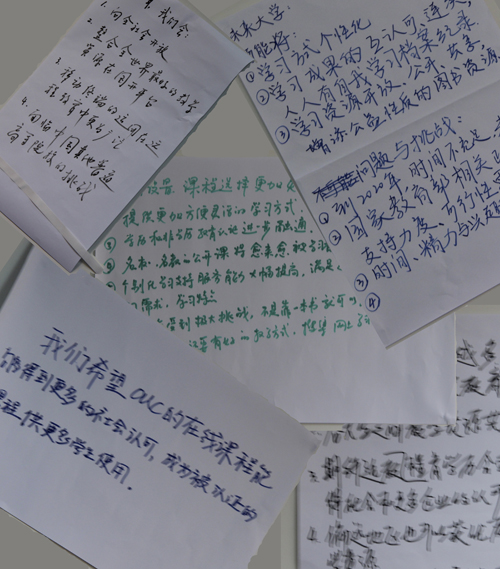 Teachers predict the future trends in online teaching 
The trainees all agreed that they gained a lot from the training. They mastered the basic operation of the OUC's learning platform, reaped new design ideas, and grasped the operating procedure of online curriculum design. At the same time the use of all kinds of new online curriculum design tools has greatly broadened the international perspective of their online teaching.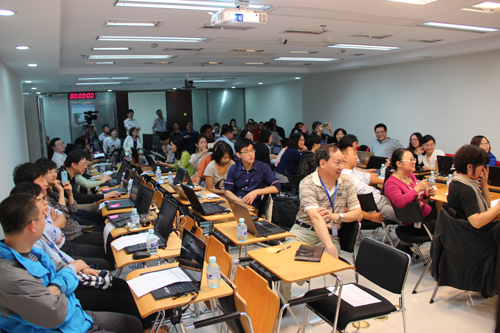 On-site at the online core curriculum construction training