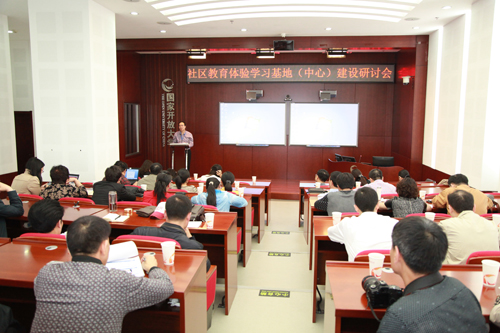 On October 9, 2013, the MOE Research & Training Centre for Community Education (hereinafter referred to as Centre) held a Symposium on Building an Experiential Learning Centre,
 which discussed methods of construction and management, operational mechanisms, curriculum setup and the teaching methods that the Experiential Learning Centre would employ.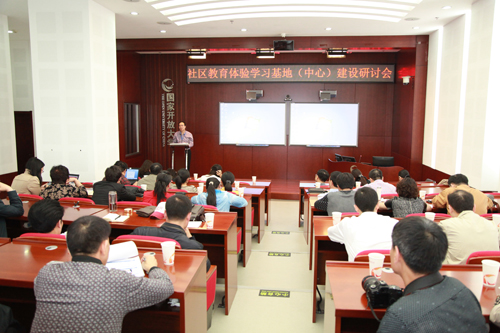 It is understood that the Centre has focused on an "i-experiment" project in order to explore innovative model in community education. This model has targeted six core elements: Internet, online platform, experiential centre, expert team, community participation and enterprise involvement, from its inception in 2011. The goal of the project is to create a learning location that combines the online virtual community with offline experience and interaction for families and communities. The most important step of the process is the construction of the experiential learning centre itself. What's more, experiential learning in community education has become an emerging trend in innovative community education in recent years.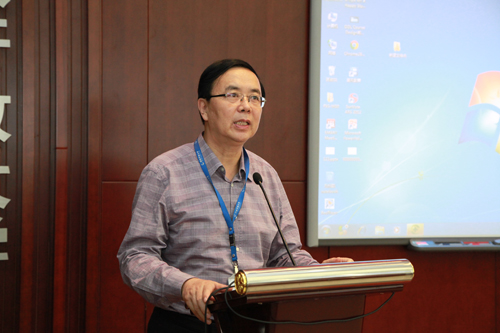 Professor Zhang Shaogang, vice president of the OUC and director of the Center, noted the great significance of energetically developing community education to the larger issues of innovative national community management and building a learning society. Community education hinges on each community and each family, and employing the "i-experiment" in community education is a commitment to creating online virtual labs that serve those families and communities. It aims to build a number of matching offline centres to facilitate experiential learning and create regional and local i-experiment zones, so that every citizen can find their own learning space in online i-labs and offline experiential learning centres. Professor Zhang emphasized that the symposium was an important meeting for building offline structures under the "i-experiment" community education project and a milestone for the common online and offline advancement of the i-experiment project as a whole.

Representatives from Shanghai Yangpu Community College, Changchun Radio and TV University (RTVU), Fujian RTVU Meishan School, Tianjin RTVU, QiQihar RTVU, Jiayuguan Branch School of Gansu Community College respectively exchanged their design plans and thoughts on the future construction of an i-digital experiential learning centre, security experiential learning centre, i-erudite experiential learning  centre, i-creative design experiential learning centre and i-calligraphy experiential learning centre. The Research and Development Centre for the Integration and Application of Digital Technologies, MOE, shared with attendees their concept for a new type of learning space, one available both at home and abroad for referencing the space design of the community education experiential centre. All the participants were enthusiastic during the in-depth discussion. Vice President Wang Lianhua of Shanghai Open University indicated that the core of the i-experiment project lay in innovation and that great attention should be paid to investment, management, planning and design, the balance between online and offline features, as well as prioritizing both social benefits and economic returns, in the construction of experiential learning centre.

During the meeting, the attendees visited Zhongguancun College of Beijing's Haidian District, experiencing for themselves the learning of calligraphy and tea art and feeling the charm of employing experimental learning in community education. The attendees shared their construction concepts, thoughts and experiences and discussed the existing problems related to the construction of community education experiential learning centre.

The launch of the innovative model of i-experiment in community education has not only resulted in the active involvement of community education authorities everywhere but has also received widespread attention from institutions of higher education, companies and other organizations. Over the past year, the Centre has created six labs, focused on the i-scrape reuse of DIY, i-calligraphy, and i-sing, as part of an effort to expand to 100 i-labs by 2015.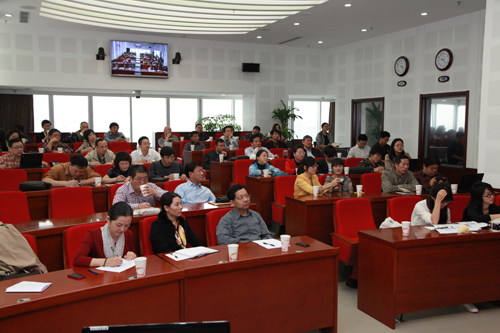 By Li Huiqin, MOE Research and Training Centre for Community Education (Photo: YuZhangli)