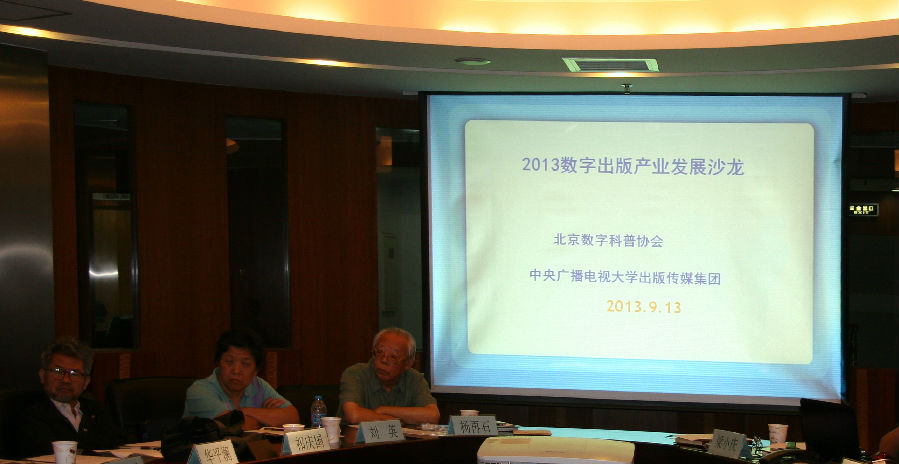 On September 13, 2013, the Publishing and Media Group (PMG), together with the Beijing Association for Digital Science and Technology Popularization (BADSTP), hosted "2013 Digital Publishing Industry Salon".
 Twenty-one experts in digital science and technology popularization and publishing were invited, including Deputy Secretary-General
Liu Chunlu of the Electronic Science and Technology Committee under the Ministry of Industry and Information Technology, Vice President Hua Pinglan of the China Software Industry Association, Deputy General Manager Li Guoqiang of the Beijing Publishing Group, and former Deputy Editor-in-Chief Yang Zaishi of the Higher Education Press. Topics discussed covered "the role, existing problems and solutions of digital design in digital publishing industry", as well as other topics.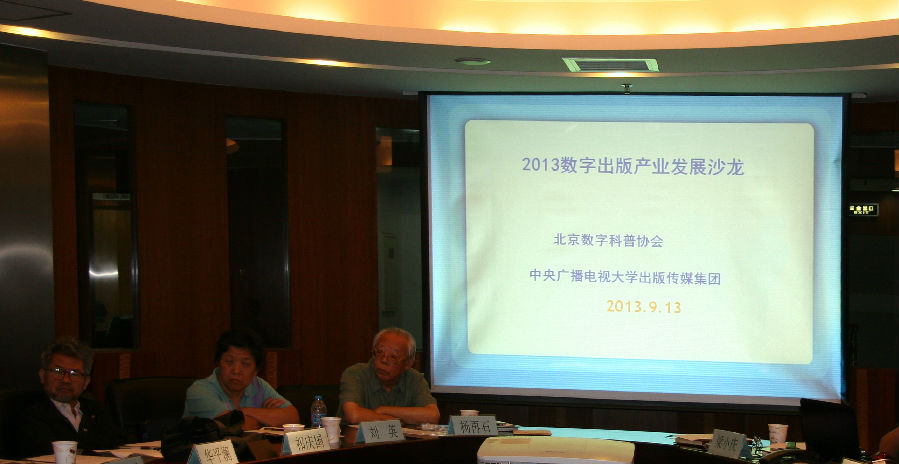 The meeting was co-chaired by BADSTP Secretary-General Liu Ying and PMG General Manager Liu Chen, who first introduced the brand-new education ideas and teaching modes of the Open University of China (OUC) and PMG's role and mission. Then, Deputy Editor-in-Chief Lv Li, of the OUC Audio-Visual Publishing House, briefed the PMG's digital business planning and development. Director Zeng Xi of Chengdu Business Newspaper's New Media Lab was also invited to deliver a presentation on their innovative method of using augmented reality (AR) in newspapers, magazines, and books, as well as the application of their AR teaching materials to Easy Chinese, compiled in cooperation with the OUC Audio-Visual Publishing House.
All the experts expressed their confidence in the continued development of the digital publishing industry, and agreed that the digital publishing industry was beginning to mature, and that traditional publishing combined with information technology in coordination with the proper use of digital design would boost innovation and development in the digital publishing industry. Its use in education and teaching, in particular, could meet the requirements for on-demand publishing, make reading and learning accessible anytime and anywhere, and make possible individualized learning and ubiquitous learning. In the transition toward a more digital-oriented publishing industry, special attention must be given to the protection of copyrights. It is the top priority in the application of any new technology. Only in this way can the creator's rights be protected and the new technology be used to spur a boom in the creation of new content, which will lead to a prosperous digital publishing industry.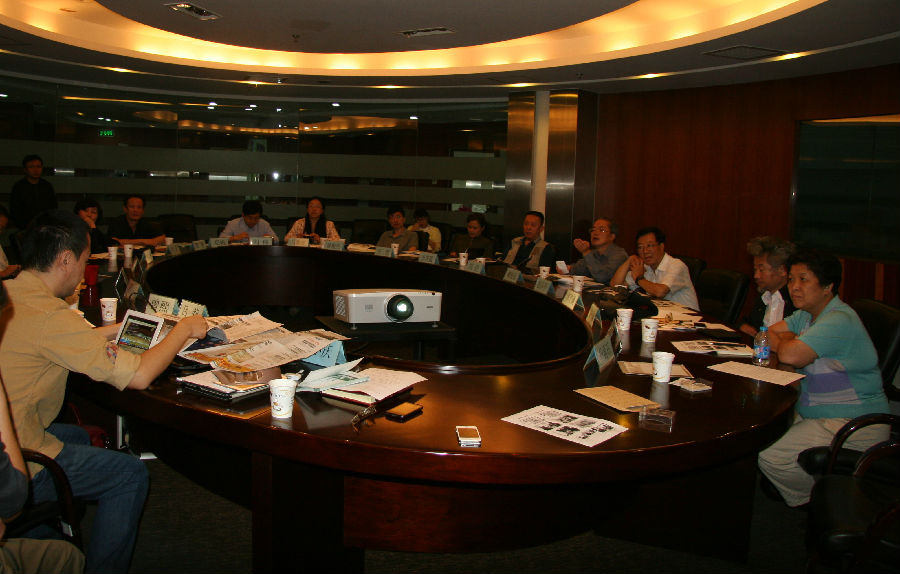 By OUC Audio-Visual Publishing House