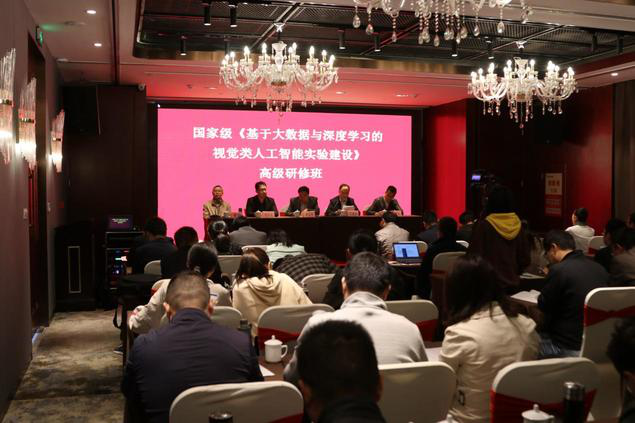 From 1 to 6 November, a 2018 state-level senior seminar, Experimental Construction of Visual Artificial Intelligence Based on Big Data and In-Depth Learning, was held in the Continuing Education Centre of National Technical Professionals (Anhui Radio & TV University) in Hefei. It attracted nearly 70 artificial-intelligence researchers from across the country.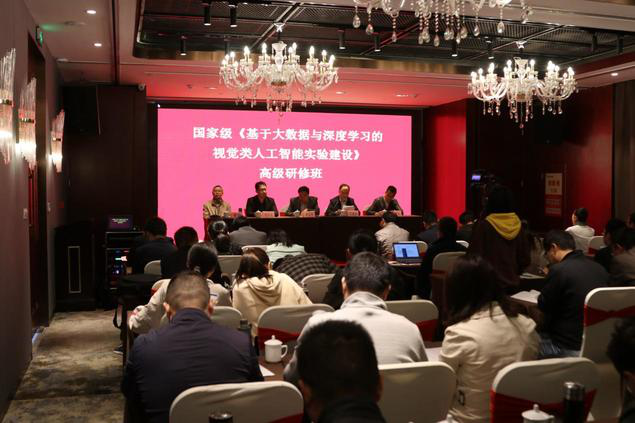 The seminar was held by Anhui Radio & TV University (Anhui RTVU) and the Danei Education Group, and experts in the fields of Big Data and artificial intelligence covered five topics, including the requirements for training artificial-intelligence developers, Python full-station development, internet data-collection methods, and artificial intelligence and industrial development, with machine translation and the artificial-intelligence industry in Suzhou as examples.
The training covered both theoretical and practical aspects and combined lectures and discussions. Trainees were also taken to the Institute of Advanced Technology, University of Science and Technology of China, to experience the key role artificial intelligence plays in driving new industrial growth in Anhui Province.

Since the Continuing Education Centre of National Technical Professionals (Anhui RTVU) was ratified by Ministry of Human Resources and Social Security (MHRSS) in November of 2011, it has held four such seminars at the national and six at the provincial level, training over 400,000 professionals online, half of these in 2018, a historic breakthrough which has played an important role in the continued training of technical professionals in Anhui.

By Anhui RTVU