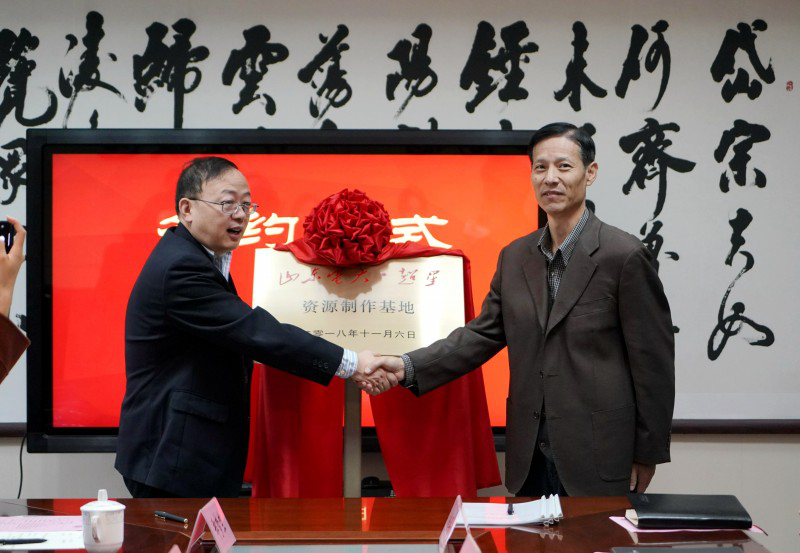 On the morning of 6 November 2018, Shandong Radio & TV University (RTVU) signed a strategic cooperation agreement with Beijing Chaoxing Group. Party secretary of Shandong RTVU, Liu Longhai, delivered a speech at the signing ceremony. President of Shandong RTVU, Xu Wenmou, and Chairman of Beijing Chaoxing Group, Shi Chao, signed the cooperation agreement and jointly unveiled the resource production base built by the two sides, which was also attended by all leaders of Shandong RTVU.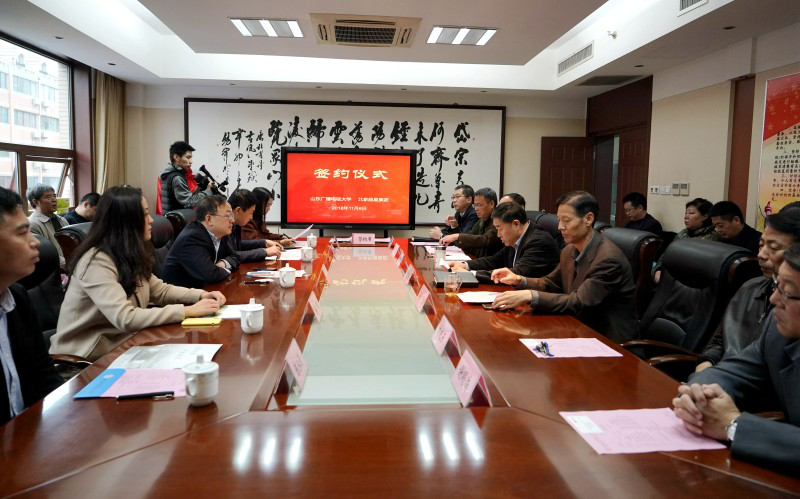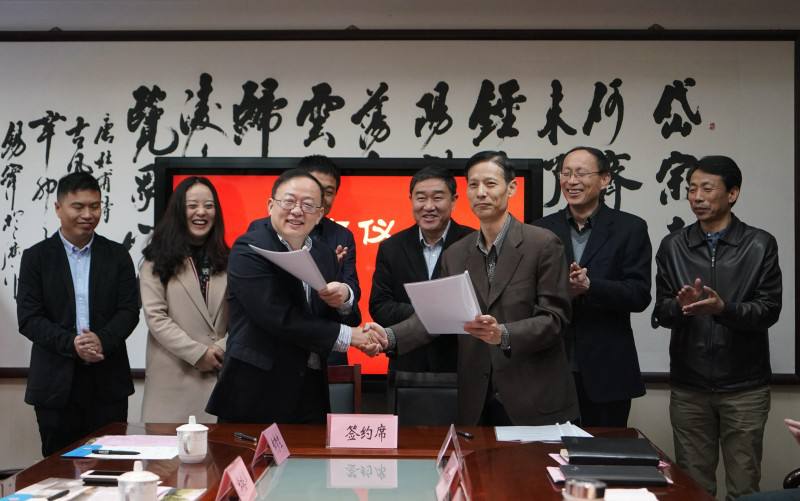 Liu Longhai pointed out that the cooperation between the two sides demonstrates that Beijing Chaoxing Group has full trust in the past achievements and comprehensive strength of Shandong RTVU. It is an affirmation and summary of the past friendly cooperation between the two sides and has also opened a prelude to deeper and more comprehensive cooperation against the new situation. Shandong RTVU is currently at a critical moment of transformation and development. It is necessary to explore how to accelerate the construction of a lifelong education system and a learning society for all and better serve Shandong's economic and social development. It is undoubtedly a new way of thinking and a new model of university-business cooperation, based on winning the support and participation of a first-class company and to using comprehensive resources to promote the development of Shandong RTVU in the fields of information and learning resources construction, teaching mode reform, and the integration of production, learning, and research. It is also an inevitable choice for universities, enterprises, and society to implement scientific development and serve the Major Project of New and Old Kinetic Energy Conversion. Liu Longhai hopes that the two sides will fully exploit and make use of their respective advantages, constantly enhance their core competitiveness, take the opportunity to establish strategic cooperation to further enhance the sustainability and vitality of development, and build a bridge for sustainable development through "exploring new thoughts on knowledge services" and constructing an environment where "learning can be accessed by everyone, everywhere, and anytime."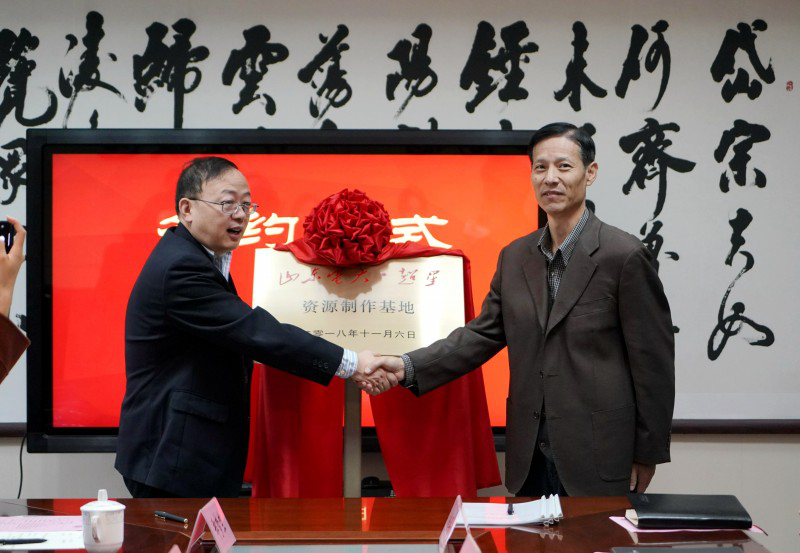 Beijing Chaoxing Group is a leading company in the digitisation of books and academic resources and information systems in China. Chaoxing Digital Library is the largest provider of digital library solutions and digitalised book resources in China. The signing of the strategic cooperation agreement is an important measure taken by Shandong RTVU with regards to inviting investment and attracting talent, a gesture to implement the spirit of the National Education Conference, serve the major strategy of Shandong Province, and implement the construction of a lifelong education system, which will play a positive role in speeding up the construction of information technology in the university, modernise teaching management, and promote the construction of the open university.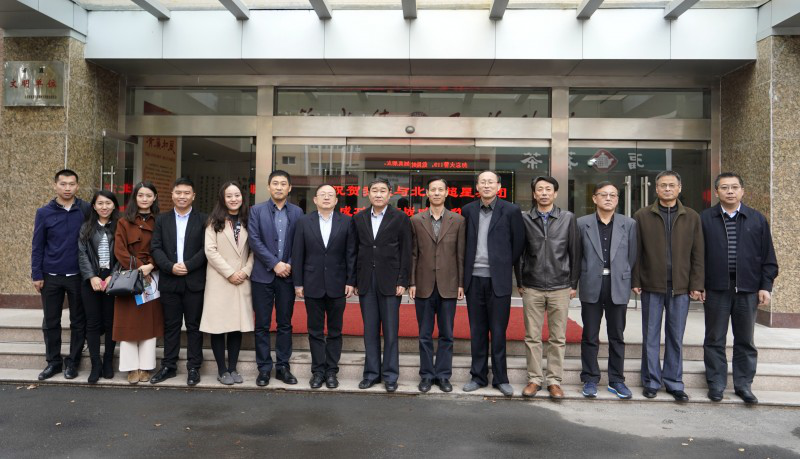 All members of the Leading Group of the Informatisation Construction of Shandong RTVU and relevant senior executives of Beijing Chaoxing Group participated in the signing ceremony.
By Shandong RTVU