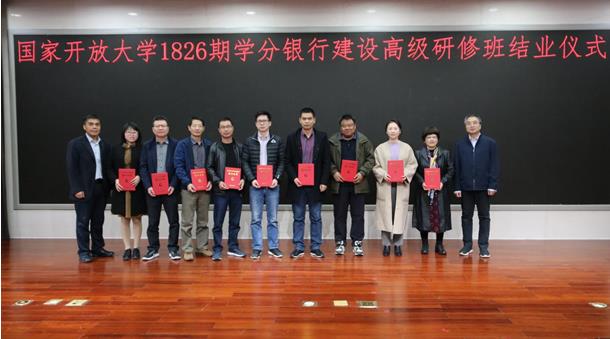 From 5-9 November 2018, the Open University of China (OUC) held an advanced seminar on credit bank construction in Beijing. The seminar, sponsored by the OUC Credit Bank (Learning Outcome Accreditation Centre), attracted 75 Credit Bank leaders and staff from 69 accreditation sub-centres in China.
Experts in related fields in China, such as Wang Lisheng, former director of the degree centre of the Ministry of Education, Zhang Yuan, professor of Tianjin University of Technology and Education, Bao Huaying, professor of Beijing Normal University, Ma Yuan, famous business trainer, Zhang Zhen, senior engineer of Beijing Whaty Technology Development Co., Ltd., and Ju Qiang, Secretary-General of the Specialised Finance Committee of the China Association of Educational Technology, were invited to give reports at the seminar, such as "Qualification Framework Construction", "Vocational Standards and Qualification Certificate System", "Team Building and Management", and "New Technology Application." Relevant personnel from the OUC Credit Bank (Learning Outcome Accreditation Centre) shared their experiences from the following aspects: the construction of the credit bank, an overpass for lifelong learning, and a quality assurance system.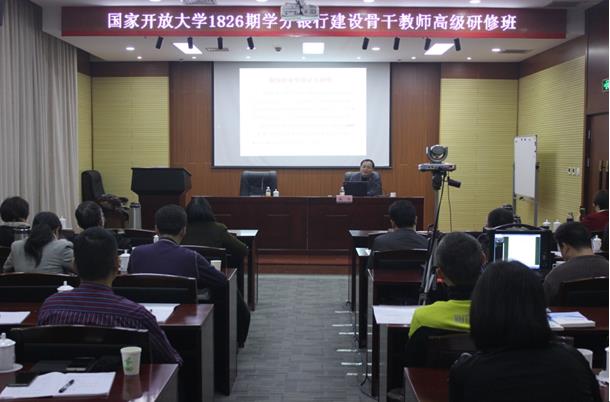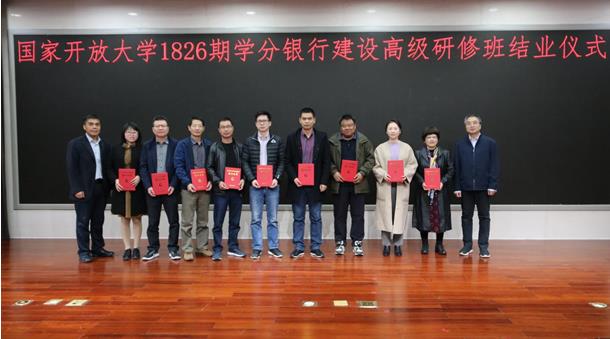 The participants were divided into four groups to discuss four different issues: "Credit Bank Operating Scheme and Model Design," "Ideas and Suggestions for Sustainable Development of Credit Bank Business," "Experiences in the Exploration of the Credit Bank," and "The Opportunities and Challenges Facing Credit Bank Construction." Many experiences were shared and opinions were raised on topics such as "Entity Construction in the Accreditation and Service System" and "The Relationship between Regional and National Credit Banks, Business Operation Models, and Sustainable Development." At the same time, achievements from the construction of regional credit banks were shared.

Li Linshu, OUC vice president and director of the Credit Bank, and Zhang Luanyuan, director of the Department of Student Affairs and Teacher Development, issued certificates of completion to all the students.

The participants used the Tencent Document Online Collaboration Model to talk about their research experiences. In their view, the content of the training course was substantial, the module arrangement of the course was reasonable, and the attitude of the training instructors was serious and rigorous. They said that they had strengthened their confidence in the work of the Credit Bank, understood the theoretical framework and practical application of the qualification framework, and fully recognised the importance and necessity of establishing a national credit bank and qualifications framework. The seminar has laid a foundation for the work of the construction of regional credit banks and the accreditation, accumulation, and transformation of learning outcomes in the future.
By GuoYanfei,OUC