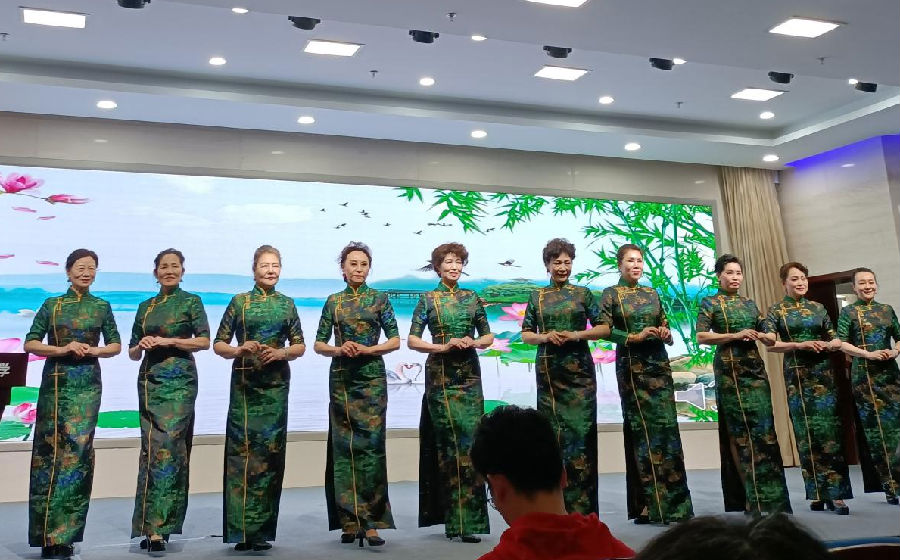 On the afternoon of 30 March 2021, the University for Older Adults (UOA) of the Open University of China (OUC) held the opening ceremony of its spring semester 2021. Liu Chen, deputy secretary of the Party Committee and UOA president, attended the ceremony and delivered a speech. About 150 students and teacher representatives of the Weigongcun Experimental Demonstration Class attended in person, with the remaining students watching the ceremony and the first lesson of the new semester live online.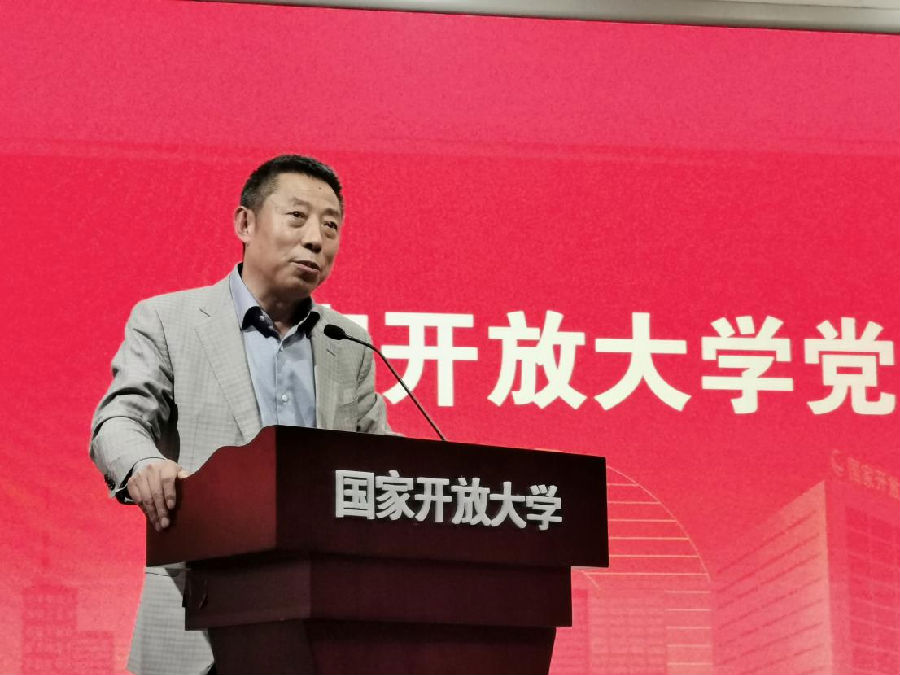 Liu Chen giving a speech
Liu Chen said that, at present, the OUC is promoting enhancements to the operations of the UOA and focusing on education of older adults through a system of high-quality digital resources covering both urban and rural areas nationwide. A multi-terminal public-service platform has been built, and various educational practices developed, gaining widespread recognition.
Liu Chen pointed out that the Weigongcun Experimental Demonstration Class is significant to the development of the UOA, and also a key part of the work of the OUC in 2021. Innovative education of older adults will integrate online and offline teaching and combine learning with health care and travel, giving seniors a "spiritual home" where they not only learn, but feel cared-for.
At the opening ceremony, Liu Chen presented Letters of Appointment to teacher representatives. In the spring semester 2021, UOA courses cover topics such as chorus, dance, calligraphy, painting, modeling and smart phones, with special courses in genealogy, happiness, and other topics offered as well.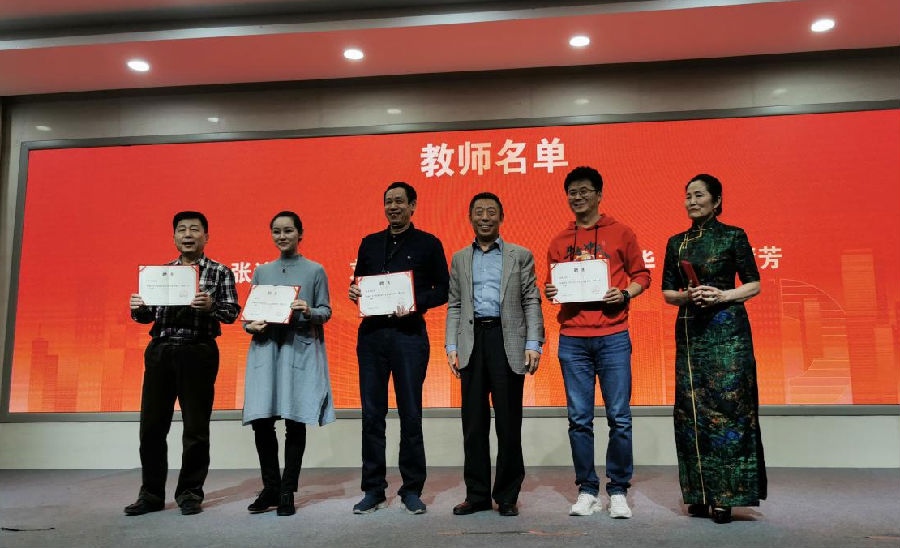 Liu Chen presenting Letters of Appointment to teachers
Zhang Huifang, a modeling-art teacher, and president of the Beijing Modeling-art Development and Promotion committee, led her Beijing Modeling-art Troupe in a cheongsam fashion show at the ceremony to demonstrate what the seniors in the troupe had achieved.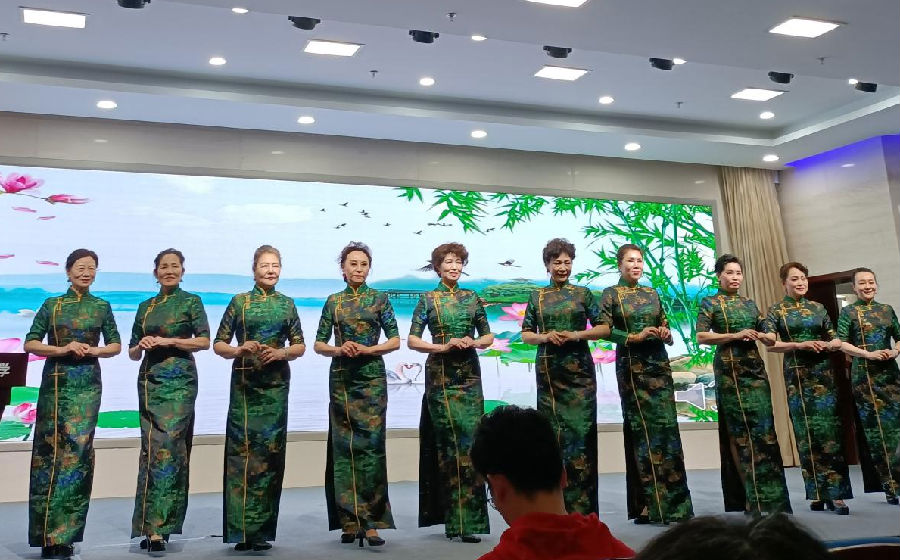 Cheongsam fashion show
Some students also stepped onto the stage to express their aspirations, all agreeing that the UOA provides very good online and offline learning opportunities for older students, and noting that learning has enriched their lives since retirement and helped them achieve a sense of fulfillment.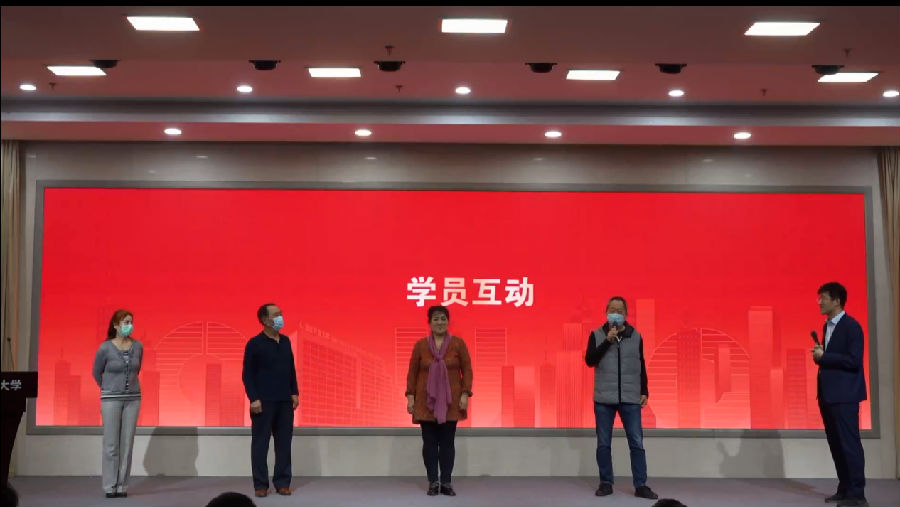 Students expressing their aims as learners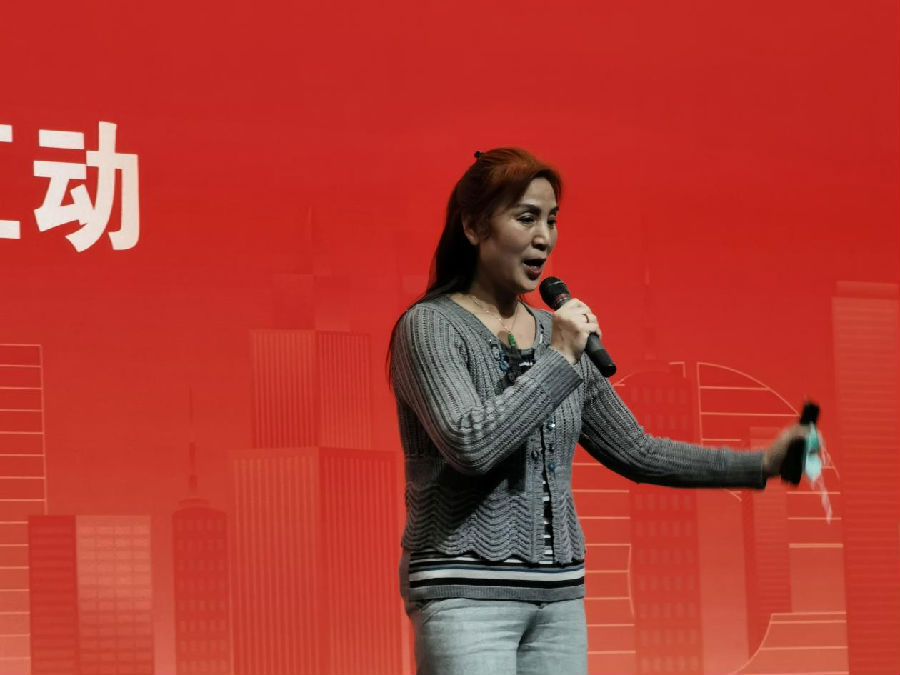 Talent show
The first lesson of the new semester was held after the opening ceremony, with music teacher Zhang Qinqi, a star teacher on the central government's platform for older adults, leading the students in singing "Love of the Republic" , thereby marking the opening of the semester.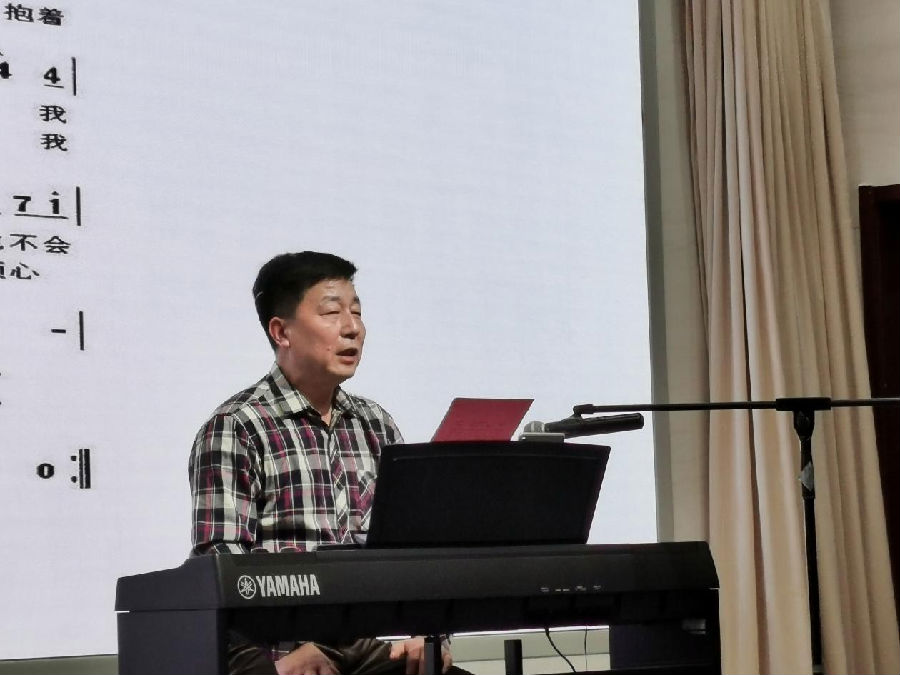 Zhang Qinqi teaching the first lesson of the new semester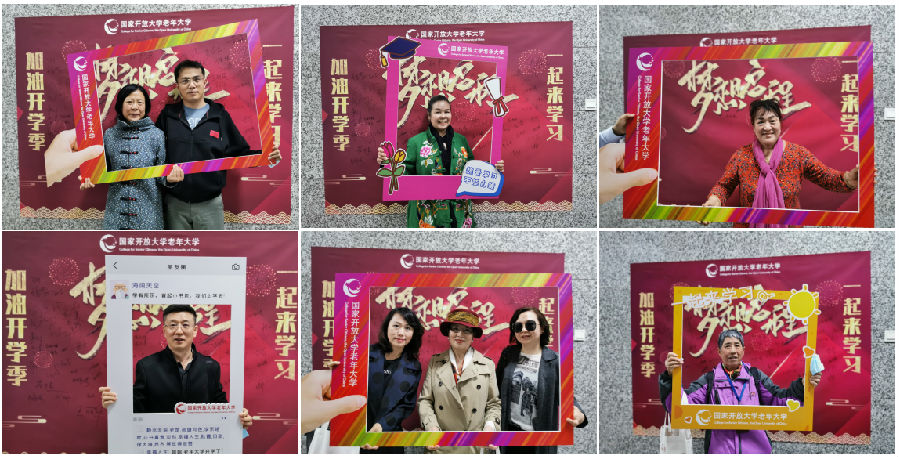 Students having their pictures taken before the backdrop
Written by Jiang Haiyan and Qi Shuang,OUC; Photos by Wu Penghao