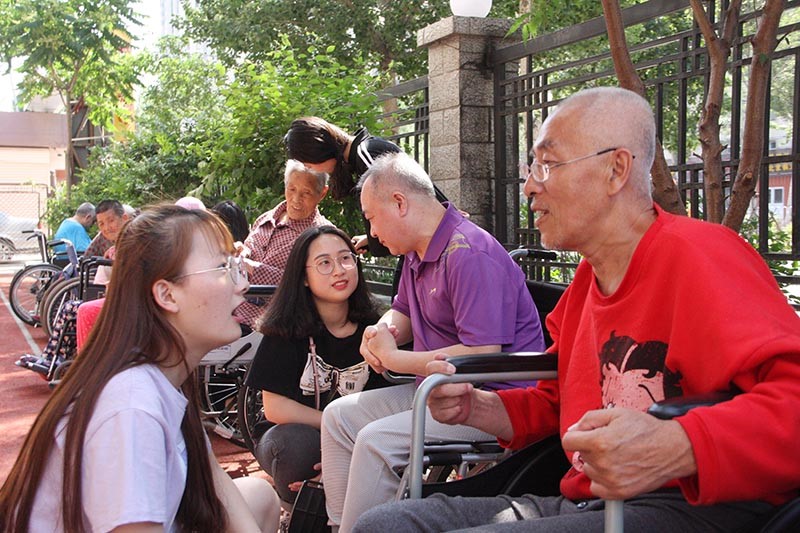 Editor's notes: A photography contest titled "Moving Moments" at the Open University of China (OUC) ended recently, with 10 first prizes, 20 second prizes, 30 third prizes and 51 awards of excellence being given. The works in this exhibit record all different kinds of important moments, transmit positive energy, and reflect the way OUC students carefully observe life and actively serve society. The award-winning works will be published on the OUC portal.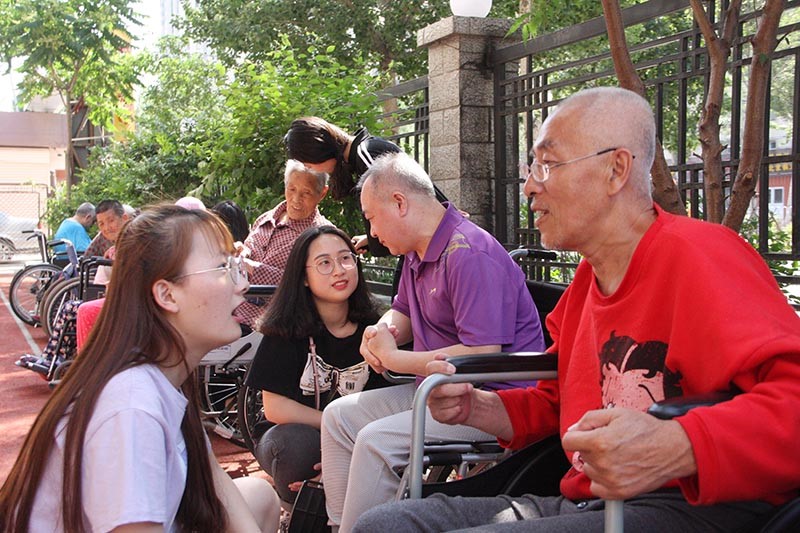 We'll Help You Not Be Lonely by Gou Jian, School for the Disabled; 3rd prize
An old saying tells us that a family's elders are its treasure. Respect for and love of the elderly are great virtues in the young. We should note how happy and harmonious the "old kids" and "young kids" are together, and the positive energy that comes from volunteering to spend time with one's elders.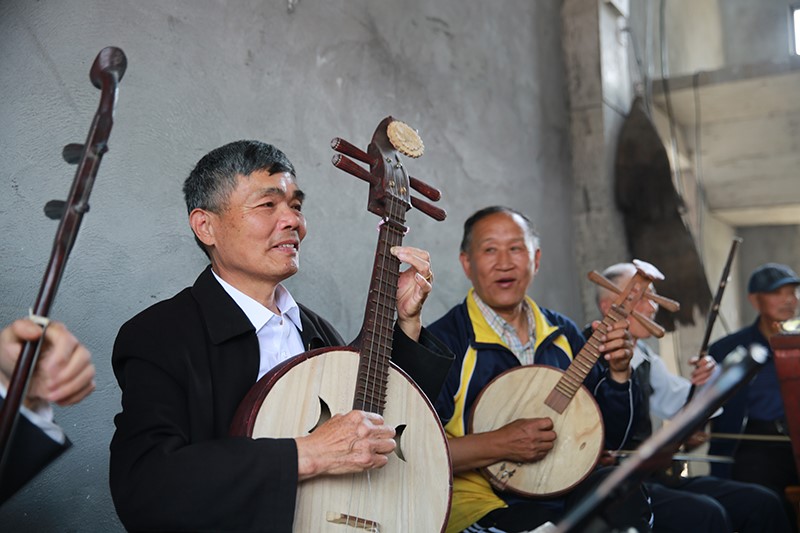 Classical Music of China by Shen Danxi, Zhejiang Branch; 3rd prize
This picture of musicians on traditional Chinese instruments reminds us of Bai Juyi's well-loved poem "Pipaxing" ("Song of the Pipa").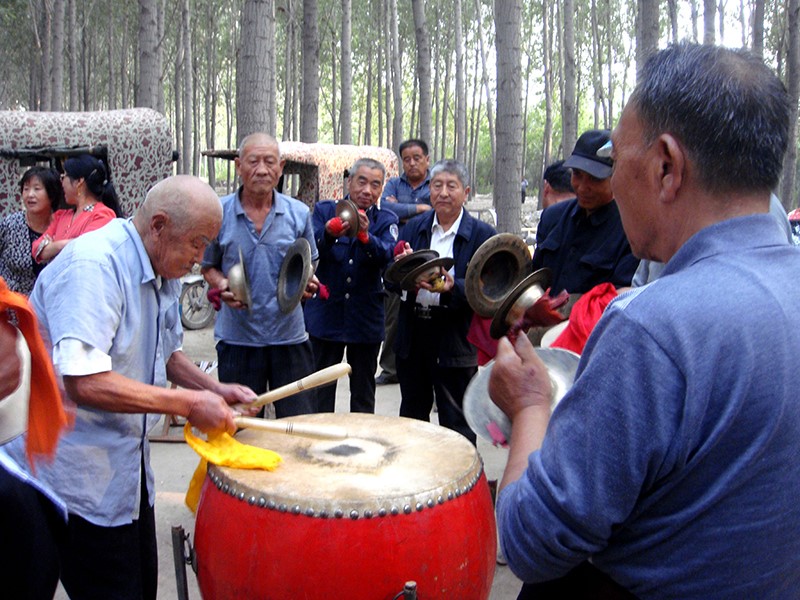 Happy Elderly People by Qin Yan, Hebei Branch; 3rd prize
In a park in western Yongqing County, a group of senior citizens plays the drums. At nearly 70, they gather to play every day, spreading music and happiness!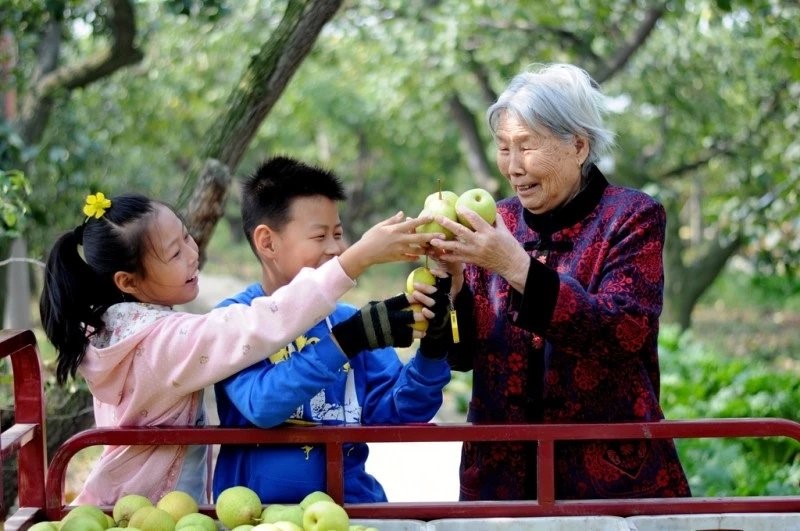 Love for the Pear Town by Wencheng, Shandong Branch; 3rd prize
In Yangxin, China, pear trees fill the valleys and crowd the river banks. Most of these trees are over 300 years old, with strong old branches and varied shapes.
This photo is from a harvest. The children are presenting the sweetest pears to their grandma, who has been busy working in the fields all year.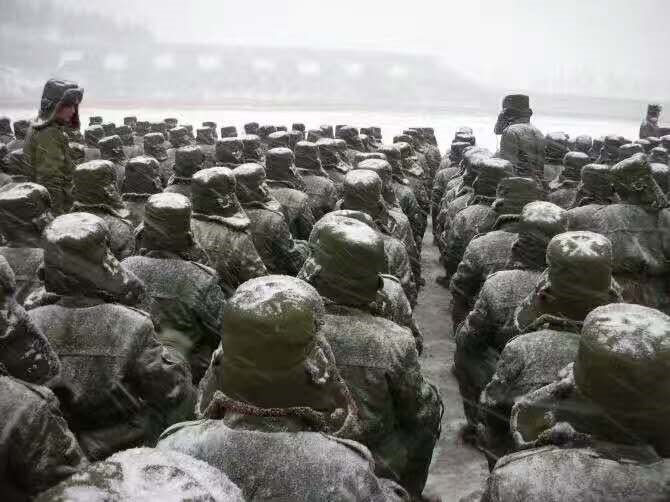 Drill in Wintertime by Li Wenhan, Jilin Branch; 3rd prize
This picture is from the winter of 2005. The army took us from our families and turned us into men, unafraid of hardship, and prepared to defend the motherland.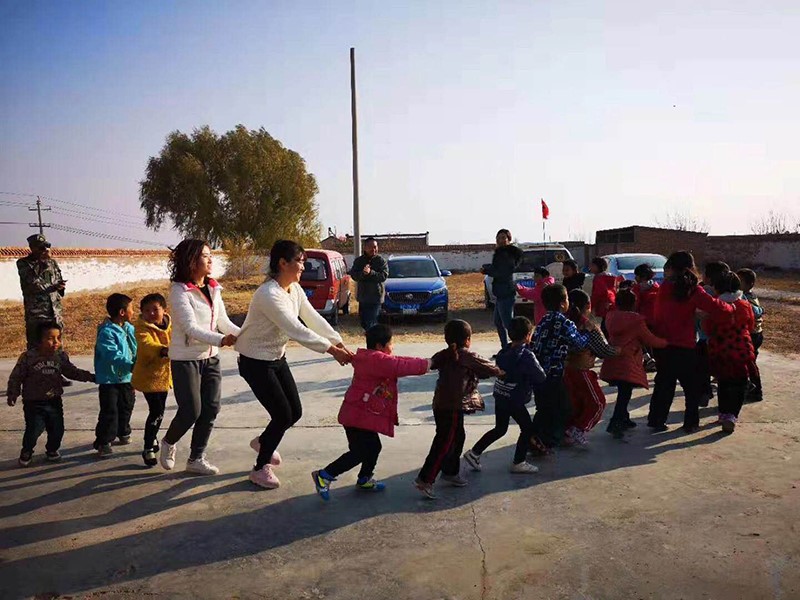 Love and Childhood by Hou Yumiao, Ningxia Branch; 3rd prize
At Shawo Teaching Centre in Gaoya Township, Ningxia, I am playing happily with the children, together with a veteran rescue team.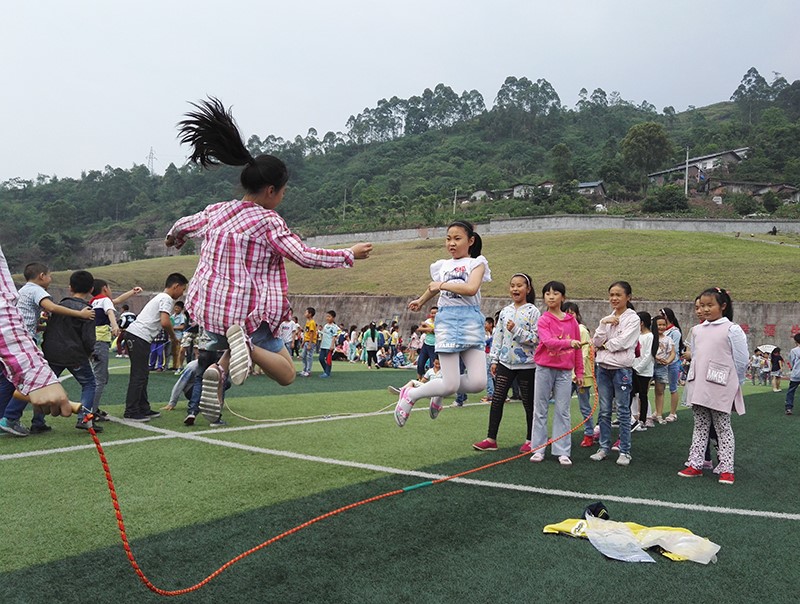 Happy Childhood by Yu Rong, Sichuan Branch; 3rd prize
Childhood is like a multi-colored river, a colorful road, a kind bridge, or a wonderful book. After school, the children play, each with her own mood, but all healthy and happy.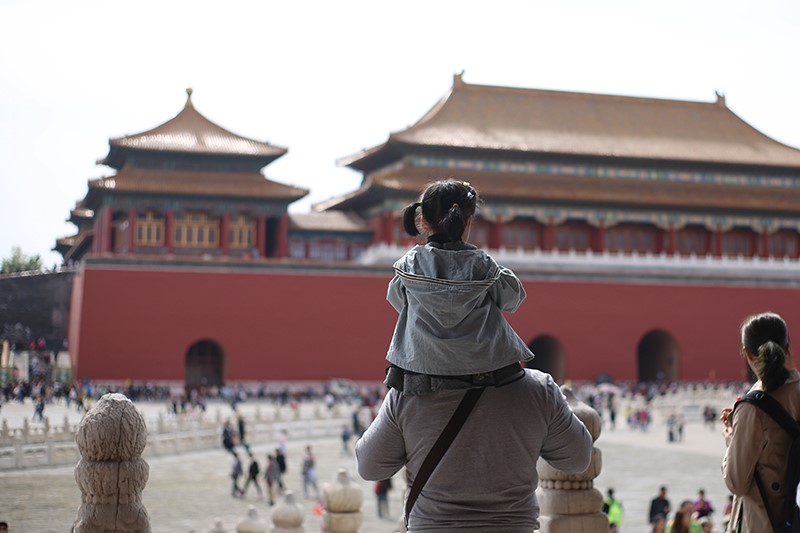 Hope on the Shoulders by Liu Yongqiang, Wuhan Branch; 3rd prize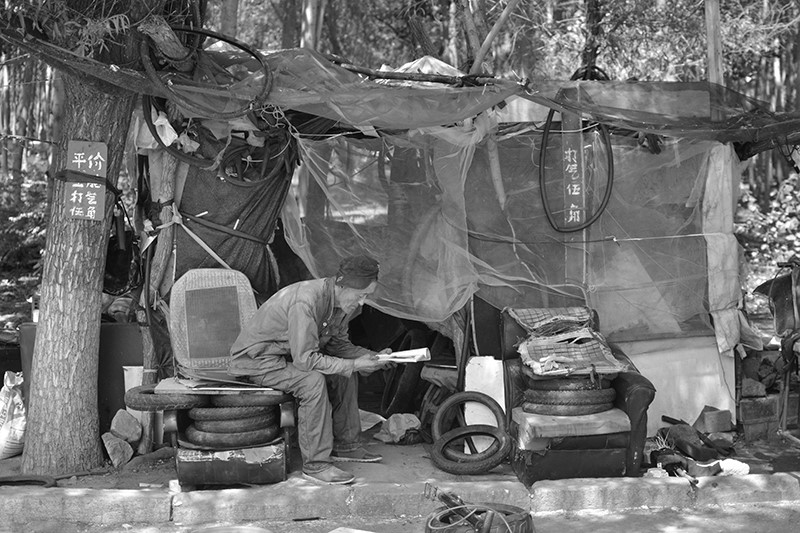 Study by Leng Jie, Dalian Branch; 3rd prize
The old bicycle-repair man has spare time to study. It's not easy for him to make a living. He uses tires to make a seat, branches and plastic sheets for a classroom. The cars coming and going, birds chirping, and insects flying around him – nothing takes him from his book. His desire to learn touches me.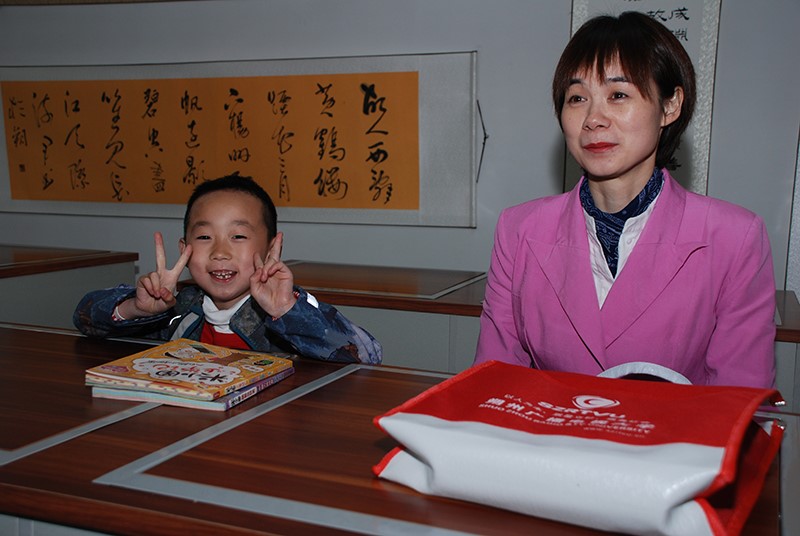 Dream Fulfilled by Li Lichun, Shanxi Branch; 3rd prize
A student in a class at Shuozhou RTVU, spring of 2019.
By OUC News Network