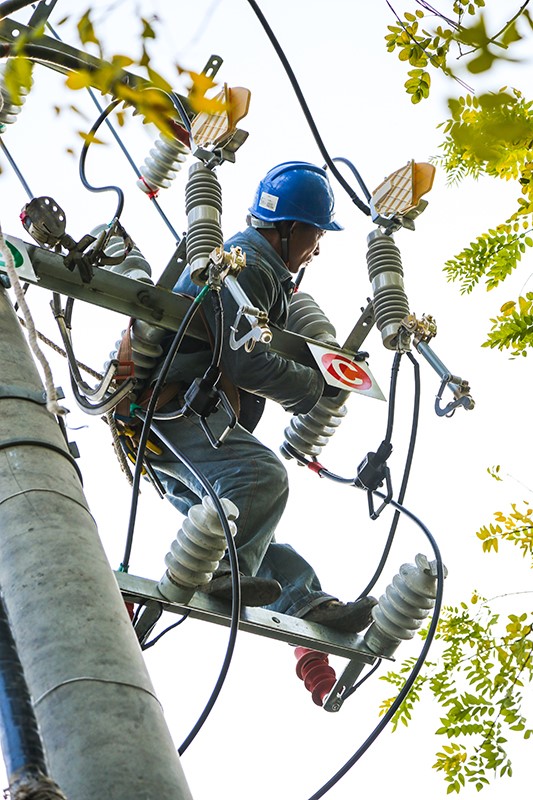 Editor's notes: A photography contest titled "Moving Moments" at the Open University of China (OUC) ended recently, with 10 first prizes, 20 second prizes, 30 third prizes and 51 awards of excellence being given. The works in this exhibit record all different kinds of important moments, transmit positive energy, and reflect the way OUC students carefully observe life and actively serve society. The award-winning works will be published on the OUC portal.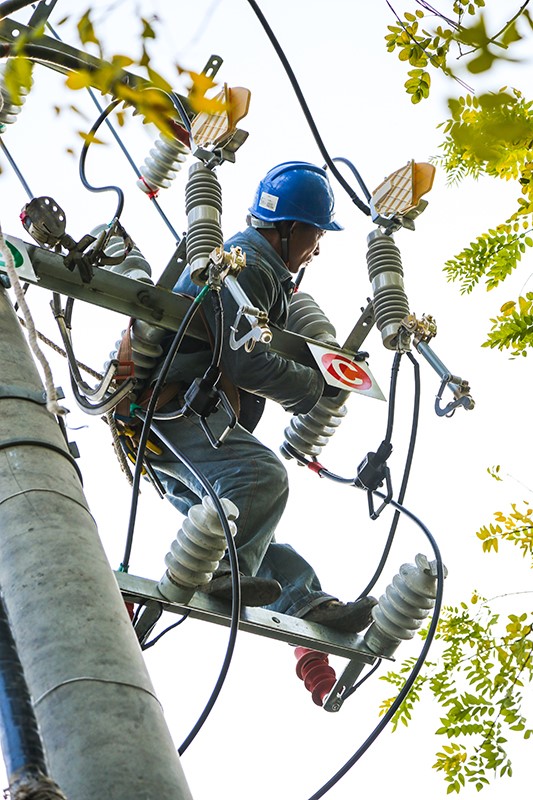 Behind the Scenes by Li Jie, Henan Branch; 3rd Prize
Please keep in mind that our beautiful neon streets depend on the hard labour of electrical workers and their devotion to our happiness. This is a tribute to them!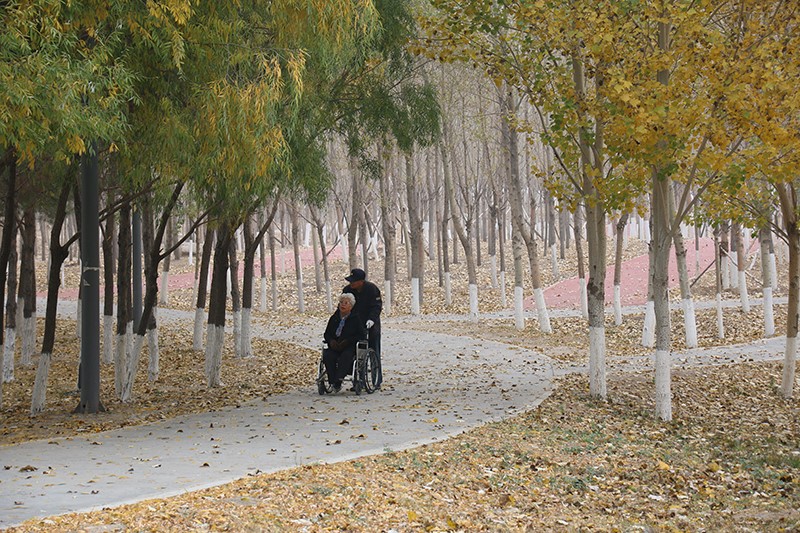 A Great Romance by Shi Xue, Jilin Branch; 3rd prize
Two seniors on a path in the woods, caring for each other. How warm and romantic!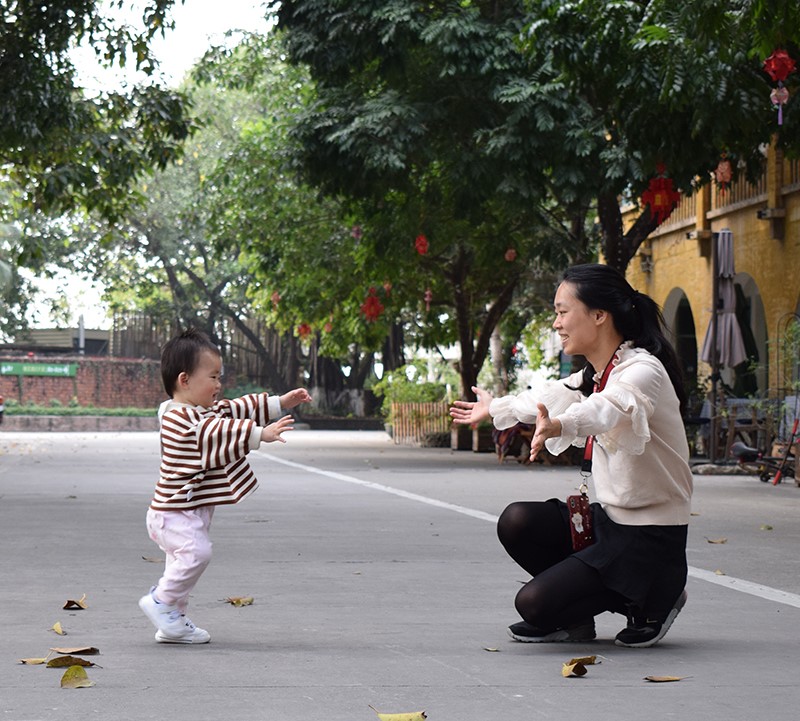 Growing Up, Being Loved by Cai Wei'en, Guangzhou Branch; 3rd prize
In early spring, in beautiful Zinitang, the photographer saw a toddler reaching out to embrace her mother. The ringing laughter of the child and charming smile on the mother's face created an unforgettable moment.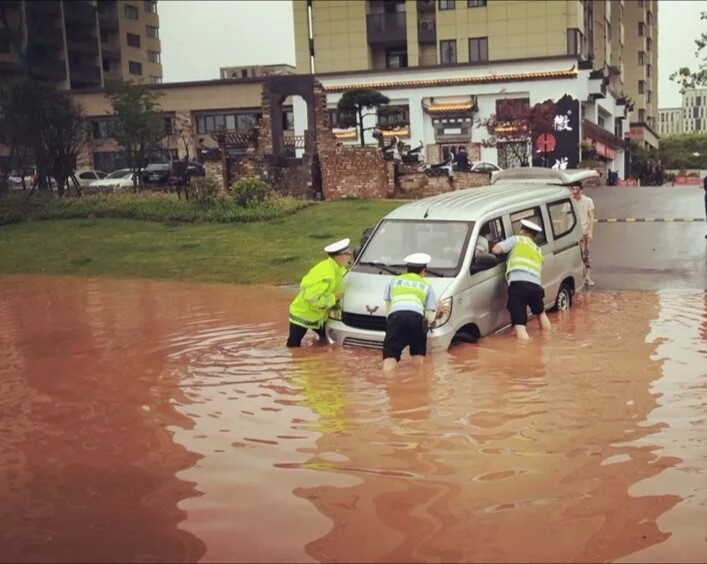 A Beautiful Scene by Zhang Fenglinin, Anhui Branch; 3rd Prize
On the afternoon of 15 May 2019, a heavy rain suddenly fell in Huangshan City. The police did not shirk their duty, but rushed to help people experiencing emergencies. They are always ready to serve the people! I sincerely thank them for their hard work.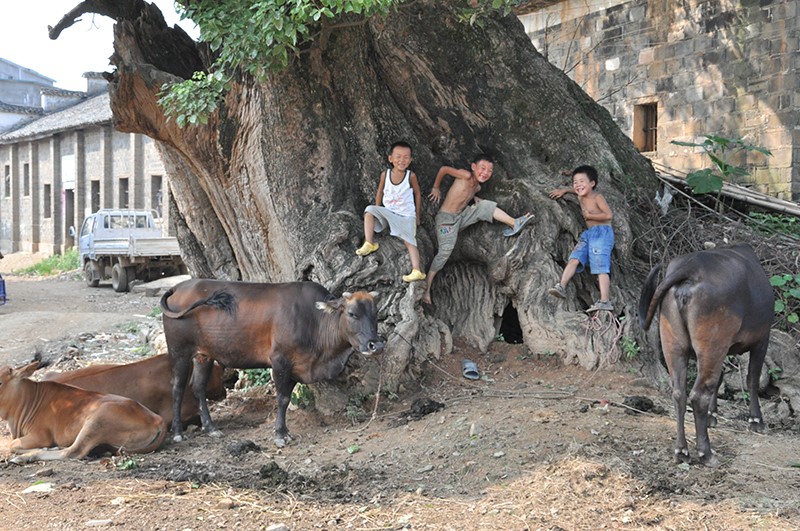 Children Herding Cows by Wang Xiaoqian, Dalian Branch; 3rd prize
Under a hundred-year-old tree in the village, children are playing happily while their cattle enjoy the cool shade. The children are dedicated to their work, but ready to have fun as well.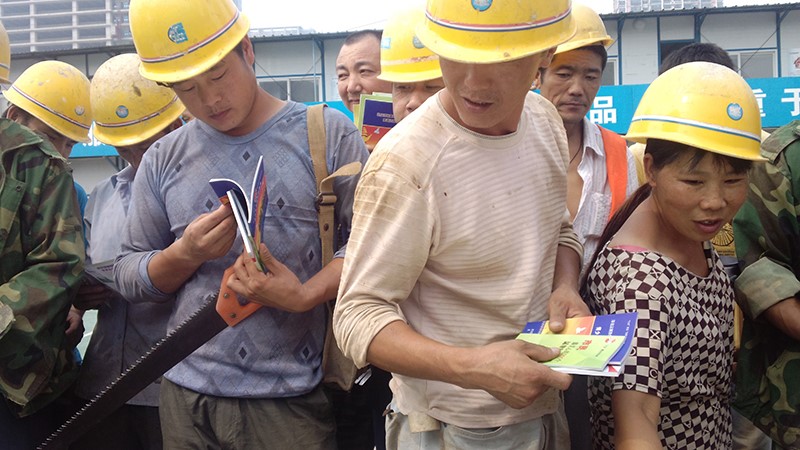 Migrant Workers by Liu Jinglai, Shenyang Branch; 3rd prize
Migrant workers leave their families and hometowns to find work. They help build China's cities and grow its economy with their hard work and skill. They move me, and are the most beautiful people around us!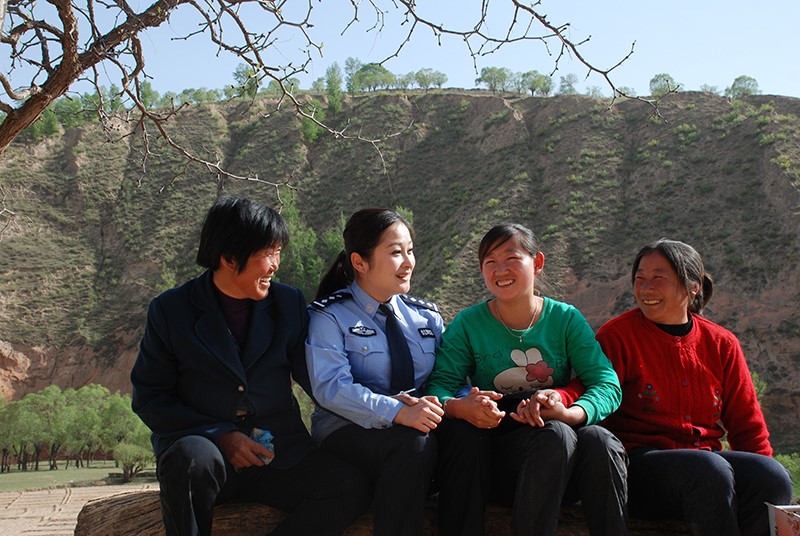 Harmony Between a Police Officer and Citizens by Xu Xiangli, Xi'an Branch; 3rd prize
On 12 May 2011, a troupe from the Shaanxi Provincial Public Security Department went to Xiaohe Village in Yulin City to perform for the locals. Here a policewoman and some local women are talking happily about their family lives.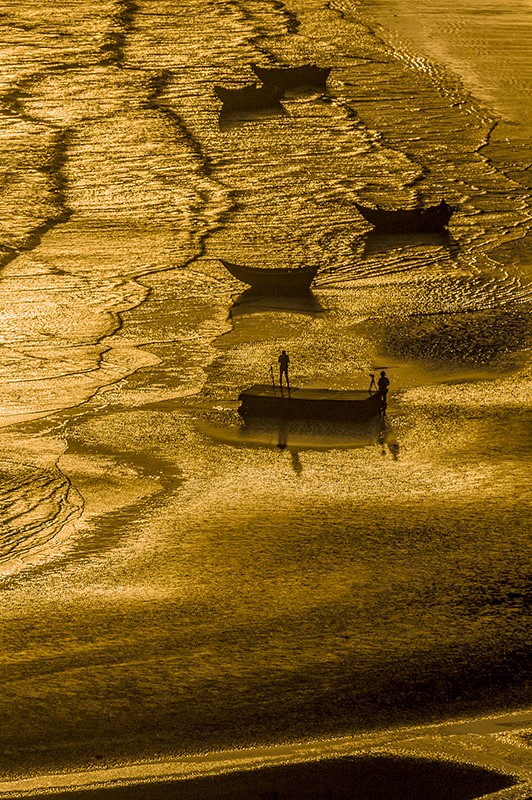 Golden Beach by Xue Dayi, Zhejiang Branch; 3rd prize
On the littoral of a golden beach, four boats and a raft are bathed in warm light. Were they coming or going? It hardly mattered, since the beauty of the scene put me into a pleasant trance.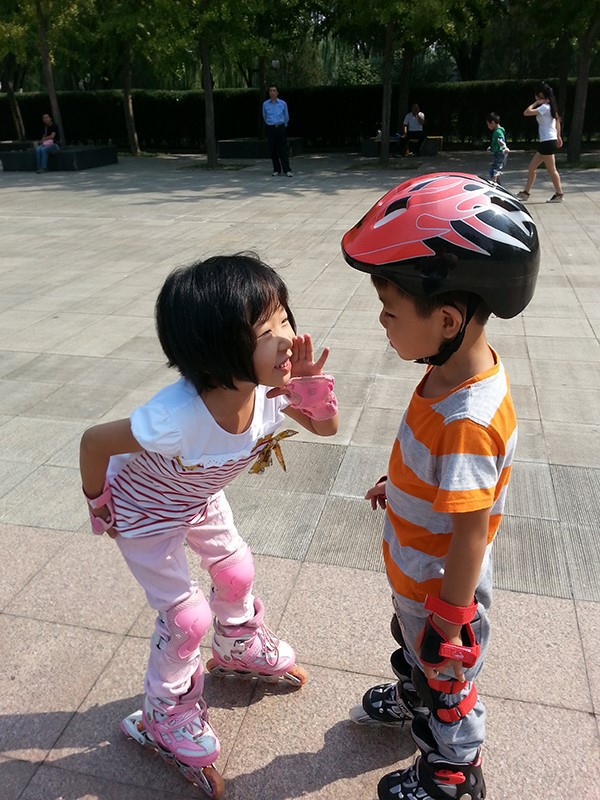 Innocent Playmates by Gong Nana, Beijign Branch; 3rd prize
By luck I caught this moment on my mobile phone: my daughter and her little partner roller-skating together - two innocent children playing happily.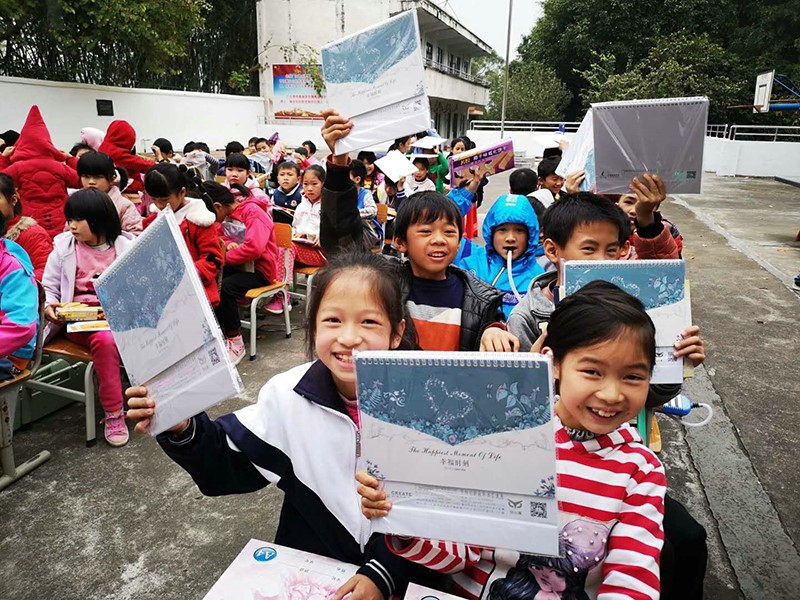 New Year's Gifts by Liu Yaocheng, Experimental School; 3rd prize
Every New Year, the Guicheng Street neighborhood organises a campaign to send gifts to poor children in mountainous areas of Guangdong Province. These children were very happy with their gifts, and the picture demonstrates the value of social harmony.
By OUC News Network