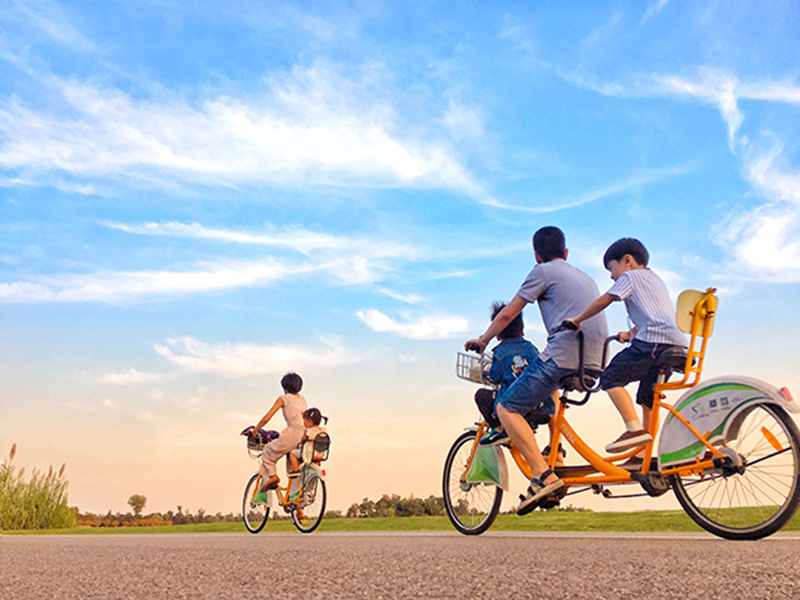 Editor's notes: A photography contest titled "Moving Moments" at the Open University of China (OUC) ended recently, with 10 first prizes, 20 second prizes, 30 third prizes and 51 awards of excellence being given. The works in this exhibit record all different kinds of important moments, transmit positive energy, and reflect the way OUC students carefully observe life and actively serve society. The award-winning works will be published on the OUC portal.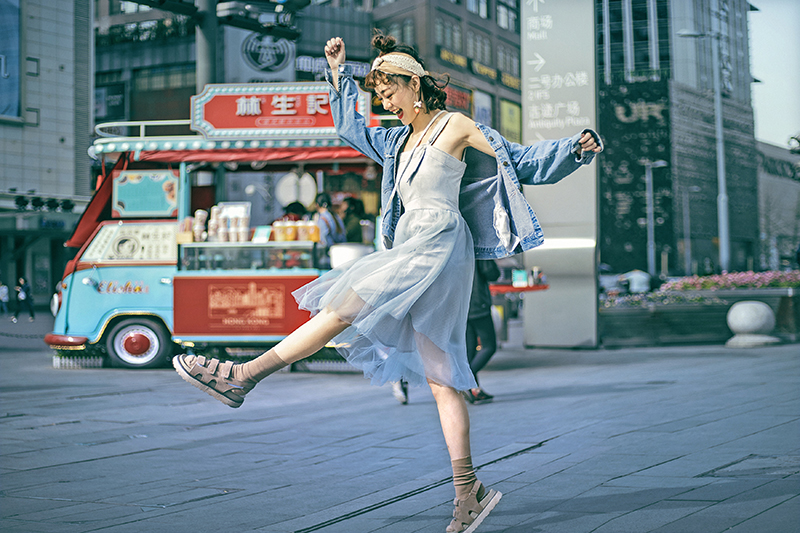 Happy Moment Alone by Cheng Liyuan, Sichuan Branch. Second Prize.
Chengdu is an inclusive city, and Chunxi Road is remarkable for its beautiful girls. On the way home on a hot, dry day in June, the photographer caught this girl dancing joyously alone on the street. Some delight must have overwhelmed her, making her unable to repress her cheer.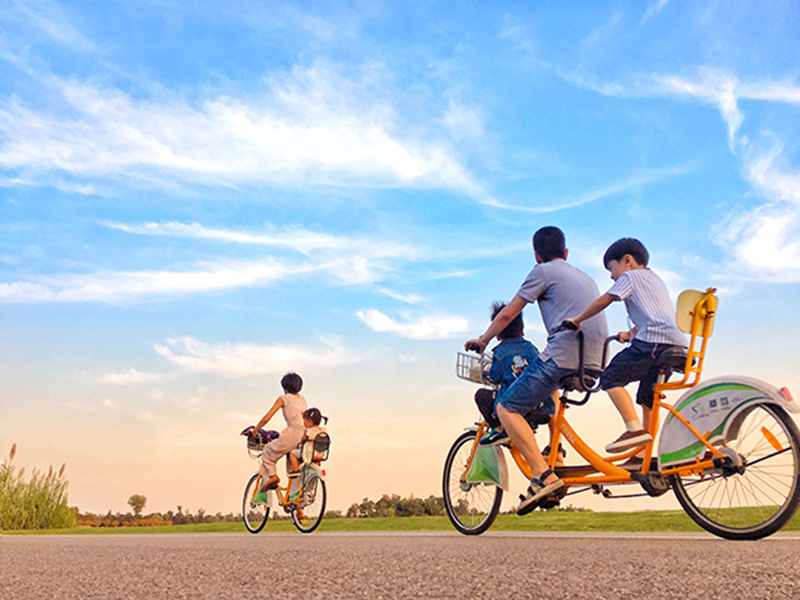 Green Travel by Shen Yaping, Zhejiang Branch. Second Prize.
Green travel is energy-saving, healthy and efficient. We should work together to protect the environment, our home!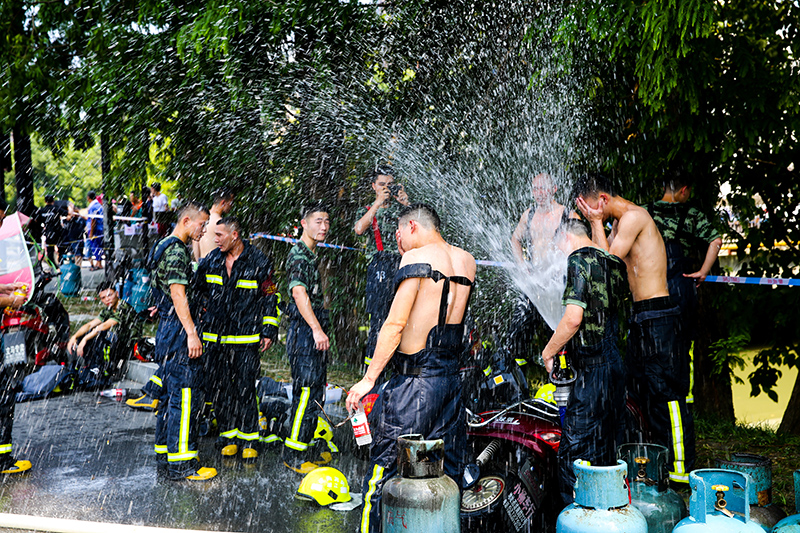 Our Best People by Lu Lifen, Zhejiang Branch. Second Prize.
One day, a vegetable market in a northern city caught fire. It took the firefighters half an hour to put it out, and the picture shows the scene afterward. These young men risk their lives to keep people and their property safe.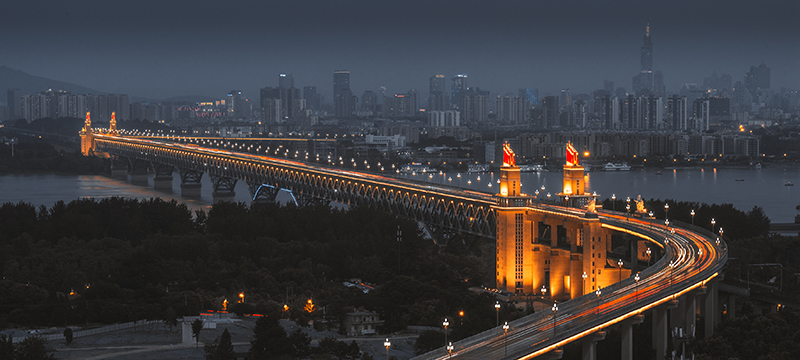 Bridge Spanning the Yangtze River, North to South by Xie Tao, Nanjing Branch. Second Prize.
The idea behind this shot was to put the evening lights of the bridge in the foreground and darkened Nanjing, an ancient capital of the Six Dynasties, in the back, highlighting the former and thereby creating strong contrast of colour and a blend of feelings and scenery.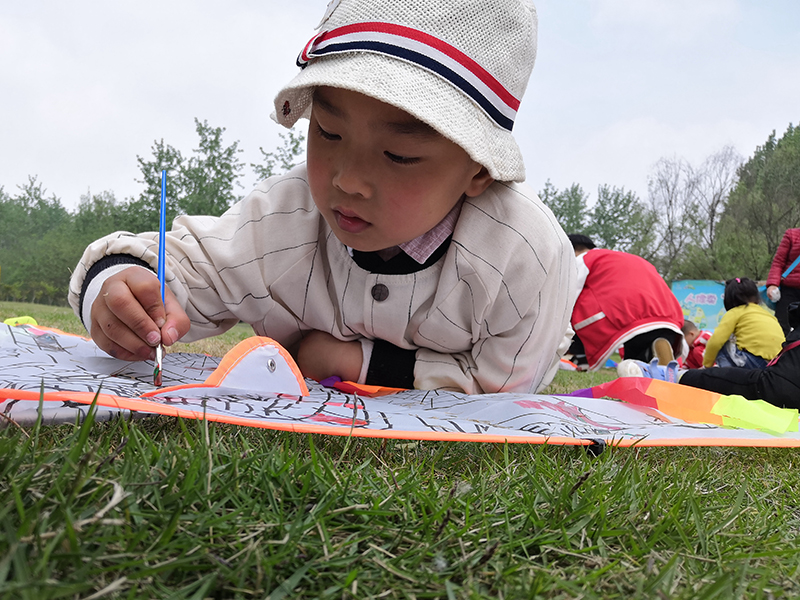 A Spring Outing by Chen Shujuan,Wuhan Branch. Second Prize.
Spring is the time for outings. Sometimes kindergartens that take their restless children outside find them to be lovely and well-behaved there. A child is really an innocent little angel!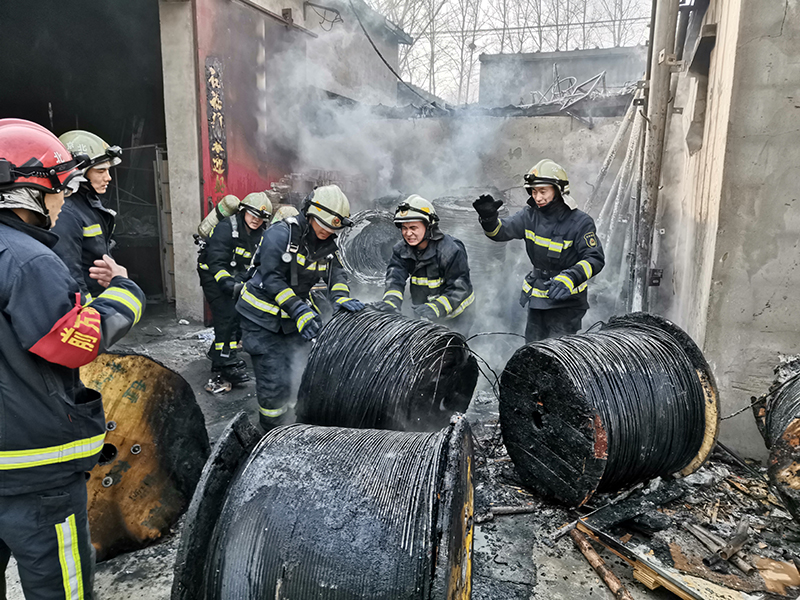 The Most Beautiful People by Cao Dianxin, Beijing Branch. Second Prize.
The photo shows firefighters fighting a fire in a cable factory. They are afraid of neither death nor hardship, and work anonymously to keep property safe. They are the most beautiful people in the world.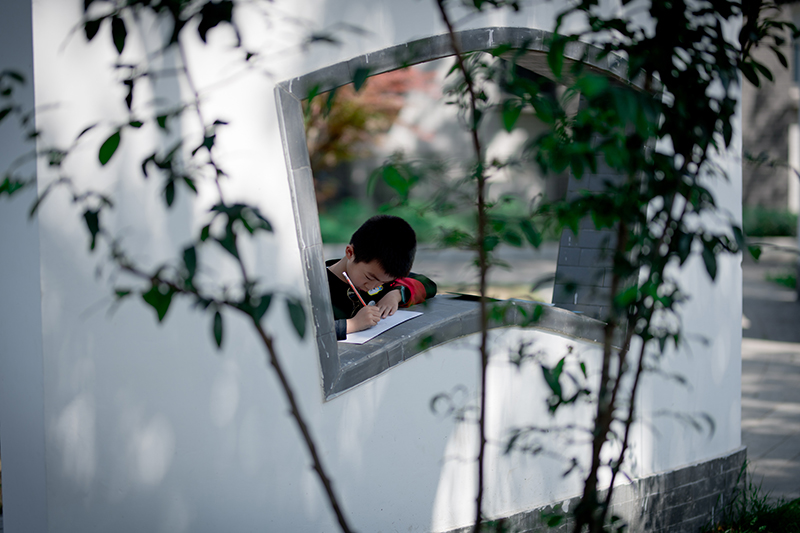 Love and Hope by Feng Xiaoyan, Sichuan Branch. Second Prize.
In a school garden, a mother and two children are playing happily. The boy says he wants to draw a picture of how they were playing together. His attention is focused on the happy scenes in his mind. It's another beautiful photo of a beautiful moment.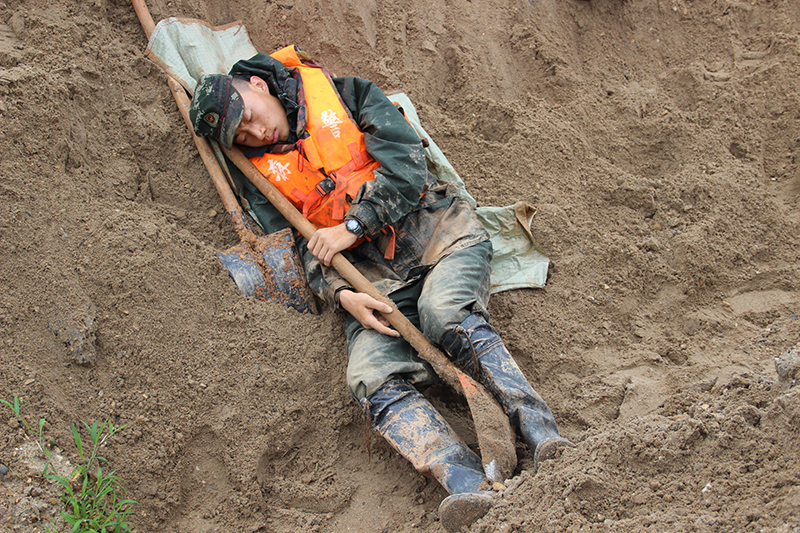 Fighting While Asleep by Yang Jun, Hunan Branch. Second Prize.
Even in peacetime, there are people who, in order to maintain social stability and protect property, contribute silently their hearts, youth and efforts.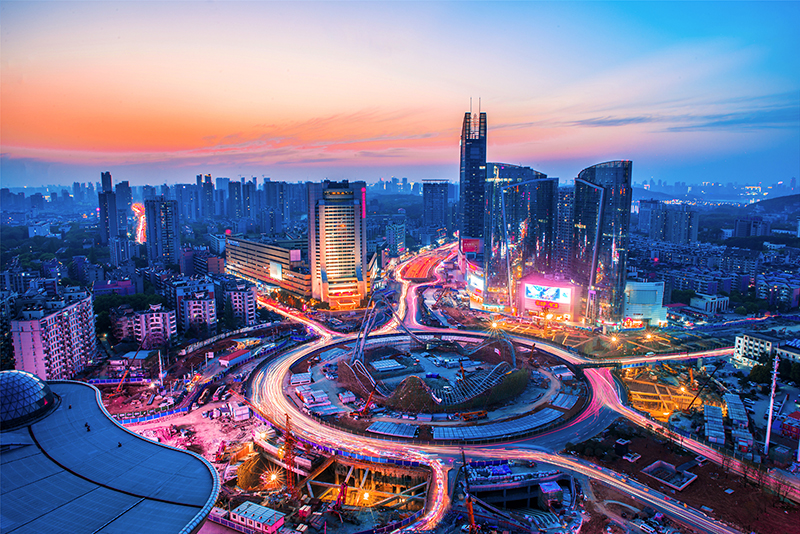 Night View of Optical Valley by Tan Wenguang, Wuhan Branch. Second Prize.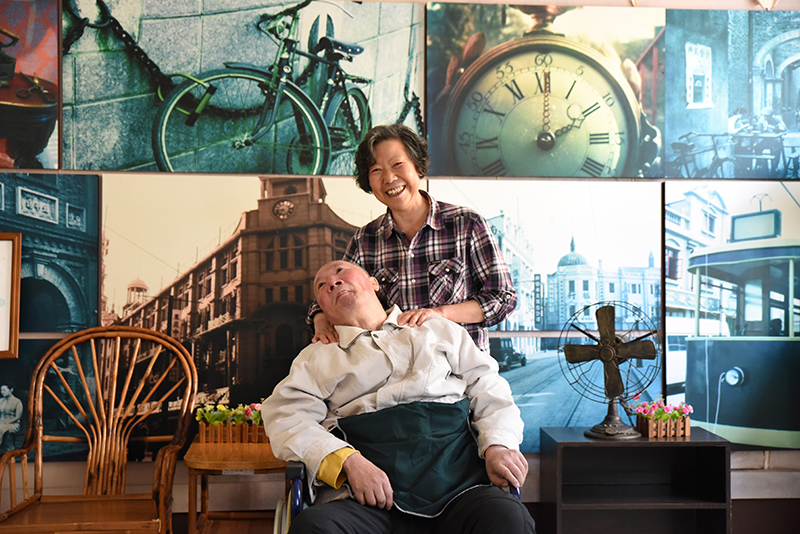 Keeping Company by Liu Xuefen, Shanghai Branch. Second Prize.
The photo was shot in the Chuansha Special Care Centre for the Elderly when the photographer was there as a volunteer. It happened to be a day for family visits. The woman was giving the old man a massage, and although he could not speak, he was trying to communicate with her. Keeping someone company is a display of love. Caring for the old and spending time with them makes them happy.
By OUC News Network