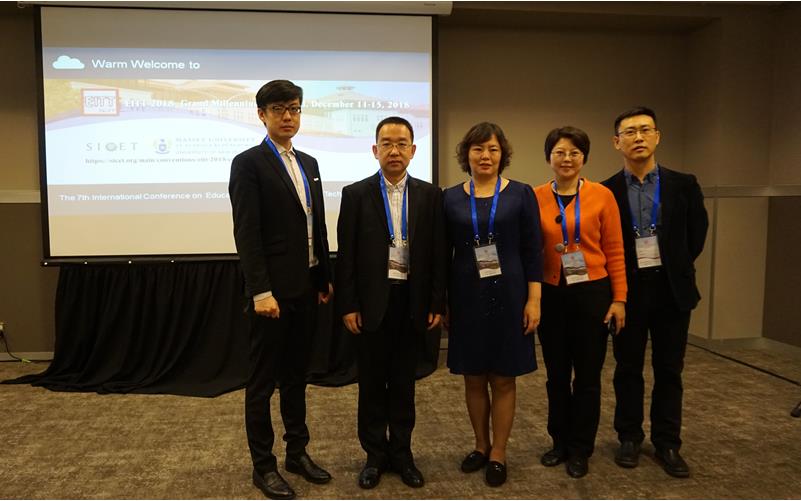 The Seventh International Conference on Educational Innovation through Technology (EITT 2018) was held from 12-15 December 2018 in Auckland, New Zealand, with the theme of "Educational Innovation through the Internet." Yuan Wei, deputy director of the Faculty of Science and Engineering at the Open University of China (OUC), together with four other OUC delegates, attended the conference.
The EITT 2018 was sponsored by the Society of International Chinese in Educational Technology (SICET), which aims to establish and strength academic and international connections, exchanges, research, and scholarship among Chinese scholars in educational technology, and advocate the application of educational technology in Chinese educational settings.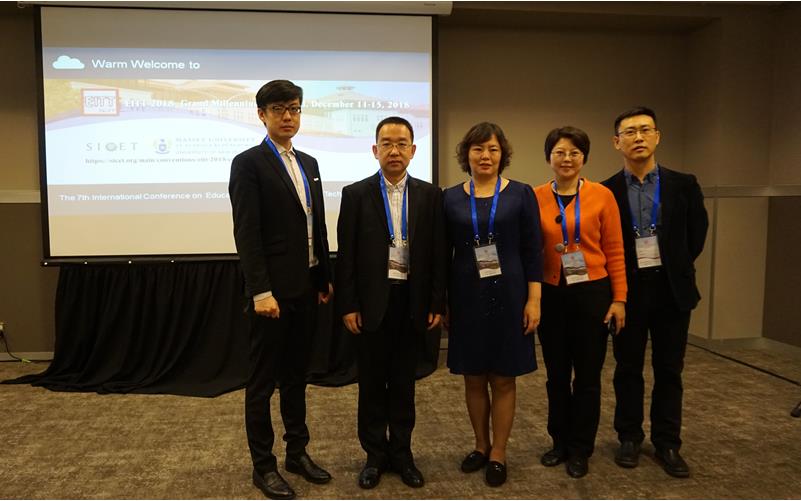 Professor Kerry Taylor, dean of the College of Humanities and Social Sciences of Massey University, delivered a welcome speech on behalf of the conference organiser. Dr. Michael Li presided over the conference. Professor Cynthia White from Massey University; Dr. Huang Yueh-Min, a chair professor from National Cheng-Kung University; Dr. Han Xibin, a professor at the Institute of Education at Tsinghua University; and Dr. Wang Yuping, an associate professor from the Griffith Institute, all gave key note speeches. Over seventy scholars and postgraduate students from six countries attended the conference and exhibited their research results in educational technology.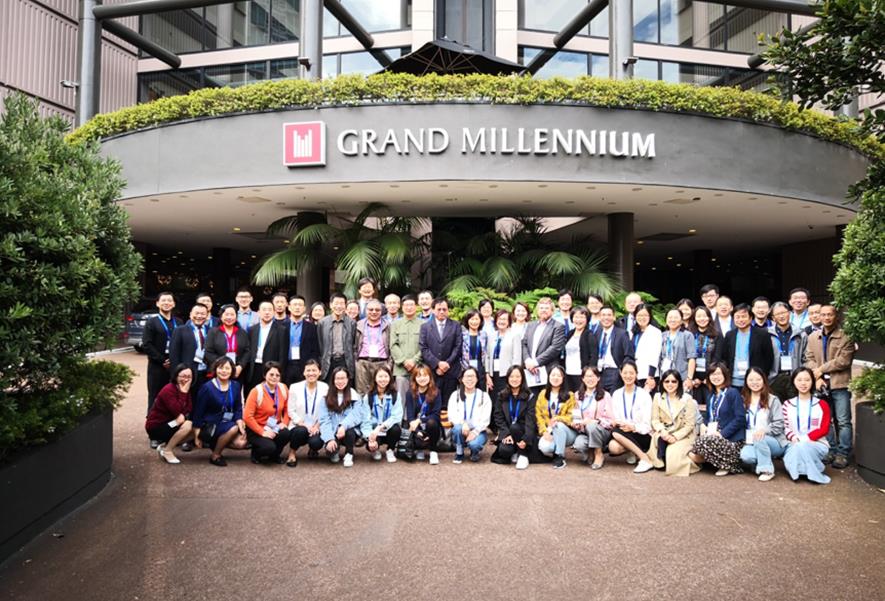 During the sessions, Mr. Ren Ran from the OUC Department of Information Technology gave a special speech on the research and practice of Chinese maker education and the development trends in the industry. He explored maker education development trends from the perspectives of primary education, higher education, and community education with regard to research and practice, as well as qualitative and quantitative studies. Yuan Wei, deputy director of the OUC Faculty of Science and Engineering, and Xue Haifeng, an associate professor from the OUC Department of Information Technology, attended the first and second parallel sessions and held discussions and exchanges with other attendees regarding the OUC's experience of the innovation of educational technology and the application of technology in open and distance education.

In addition, the OUC delegation introduced a series of books entitled World Open Universities Case Study Series, a key OUC "13th Five-Year Plan" project, to Professor Kerry Taylor, Professor Cynthia J White, and Dr. Li.

The OUC delegation was also invited to visit Massey University. Professor Michael Belgrave and Dr. Michael Li introduced the university's history and development, current schooling system, and teaching model. Professor Michael Belgrave also presented a gift, his book History of Massey University, to the OUC delegation.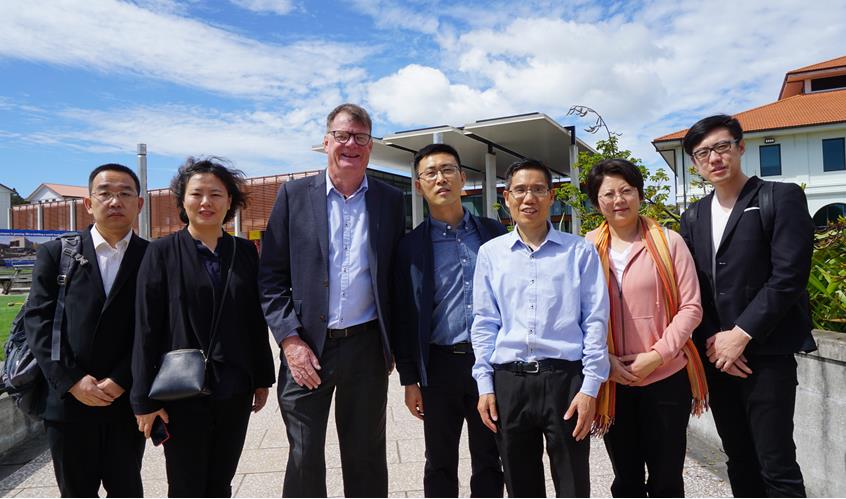 The OUC delegation and the Massey University agreed that Professor Kerry Taylor and Dr. Micheal Li will visit the OUC in the near future. Both sides will meet again to discuss possible avenues of cooperation, including cooperation on the World Open Universities Case Study Series.
By Zheng Jipeng, OUC