From 23-24 October 2018, a work conference for three majors (Business Administration, Marketing, and Logistics Management) from the Open University of China (OUC) teaching and research centre group was held in Suzhou, Jiangsu province.
More than 20 people, including members of the teaching and research centre group from the headquarters and branches, attended the meeting. Yang Xiaotang, OUC vice president, delivered a speech at the meeting.
Yang Xiaotang said that open education has moved from focusing on scale growth to a new stage of focusing on high-quality development. We should grasp the development stage and connotation of open education, stick to our original intention, and give it our full enthusiasm. We should use innovative thinking as a guide to focus on open education for on-the-job adults, pay attention to the integration of production and education, and achieve innovative development.

The teachers from the teaching research centre at the OUC head office and the branches gave speeches. During the group discussion session, each group discussed the issues and gave suggestions for the construction of the three majors.

Yang Xiaotang put forward four expectations for the work of the teaching and research centre group. First of all, open education has a very promising future and he hopes that everyone can work in a down-to-earth manner and successfully operate open education. Secondly, we should focus on reform and innovation to promote open education development. Thirdly, we should insist on putting thoughts and words into action. Fourthly, the construction of the business administration major requires to grasp the basic requirements of the same kind of education available, as well as highlighting the features of the OUC.

The meeting summarised the existing practices in the Business Administration major and the other majors, and analysed the current problems and challenges, which will provide support for the future reform and construction of the majors.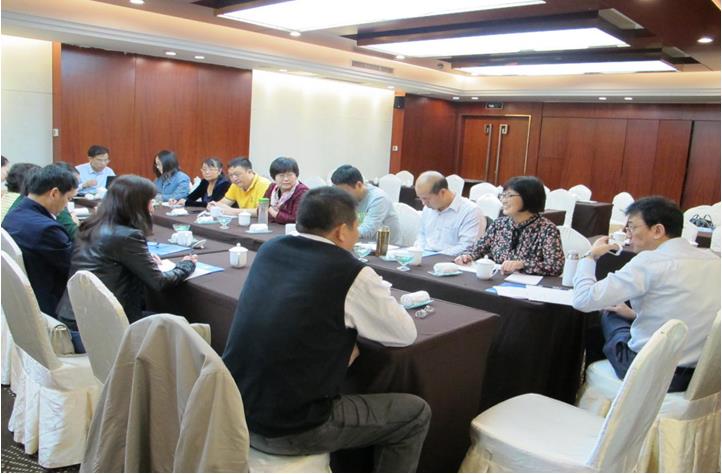 By Xu Jinhai,OUC