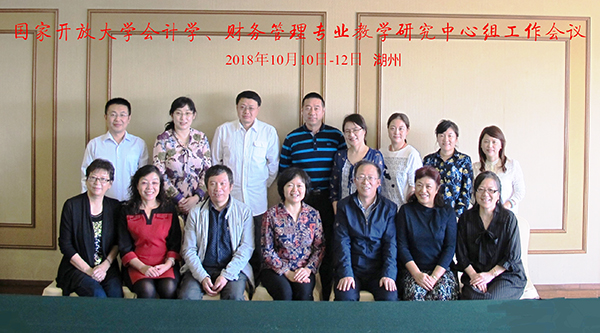 To help implement teaching reforms and enhance teaching quality, exchange experiences, build consensus, innovate through collaboration, and jointly promote the reform and coordinated development of majors, the OUC convened the 2018 conference of the central teaching-research team for the Accounting and Financial Management majors in Huzhou, Zhejiang Province, from 10 – 12 October. 16 representatives of the OUC headquarters and branches attended.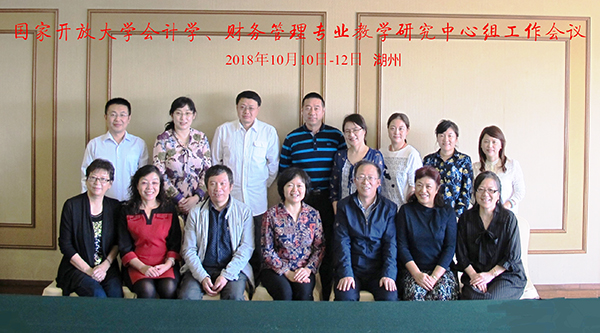 Attendees discussed collaborative innovation, common development, and professional competitiveness; the construction of the two majors; teaching reform, especially of junior-college and undergraduate education in Accounting; resource and teaching-team construction; and potential for development.

Liu Zhimin, director of the Faculty of Economics and Management at the OUC, delivered a speech titled Conception and Construction of Online Teaching Teams: A Faculty of Economics and Management Pilot Project. In it she analysed the results of the project, covering the construction and operation of online-teaching teams since spring 2017. She also discussed the National Tax-Skills Competition in which OUC students participated.

Other participants gave reports on teaching reform, teaching-team development, and resource construction; they also presented proposals for the development of the majors.
By Yang Shijian, OUC