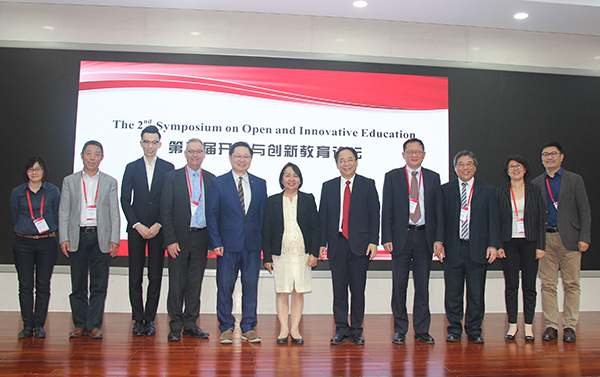 The 2nd Symposium on Open and Innovative Education was held in Beijing from 17-19 October 2018, and attracted both domestic and international experts. The Open University of China (OUC) and Open University of Hong Kong (OUHK) jointing organised it. Yang Zhijian, secretary of the Party Committee and president of the OUC, and Prof. Reggie Kwan, vice president of the OUHK, delivered addresses at the opening ceremony.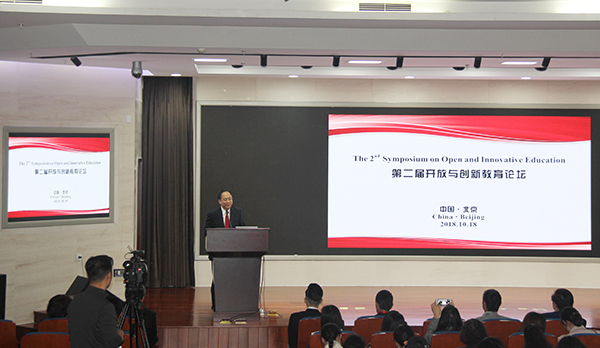 Yang Zhijian stated that the OUC and OUHK have collaborated well in terms of personnel exchange, research, sharing of teaching resources, and other areas since the two sides signed a strategic-cooperation agreement in 2015. The first session of this symposium was held in Hong Kong in 2017, and the second session this year marks the normalisation and institutionalisation of academic exchanges between the OUC and OUHK, and the development of their cooperation, which they hope will help them establish a brand of pan-Asian, and perhaps even global, reach and importance.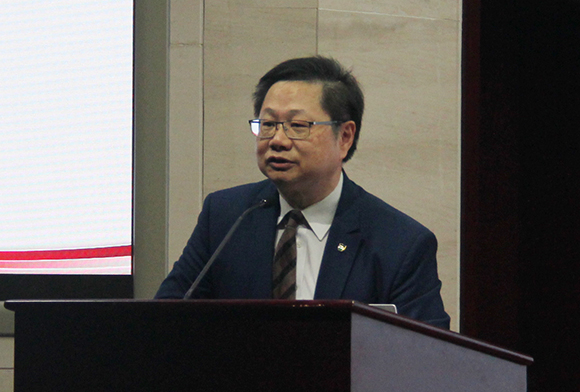 Prof. Reggie Kwan said that one of the key development strategies of the OUHK is to advance exchanges and cooperation between it and the open universities on mainland China. Helping organise academic symposiums such as this has the purpose of facilitating communication, research and resource-sharing between these institutions.

Representatives of the University of the Philippines Open University, the National Institute for Digital Learning of Dublin City University, the Singapore University for Social Sciences, the Beijing University of Posts and Telecommunications, the OUHK and OUC headquarters, and the Sichuan and Hunan Radio and TV Universities gave keynote speeches. Focusing on "open and innovative education", attendees discussed, in terms of research and practice, technology, learner-development innovation, enhancing teaching design, future developments, and other topics. They agreed as to the value of the symposium, and that "open" and "innovative" would be keywords in the future development of education.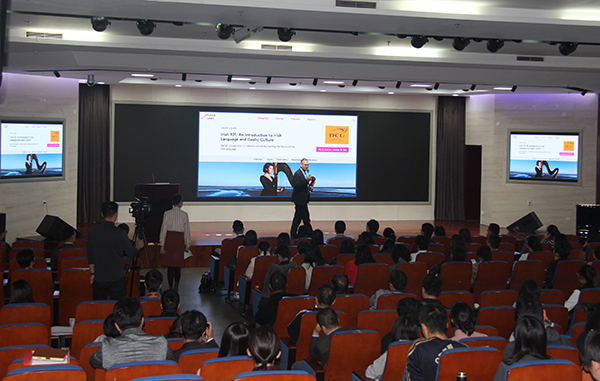 In the symposium, existing practice and research in open and distance education were summarised, current issues and challenges analysed, and technological innovation and use discussed. Open and distance education were determined to have an essential role in promoting personal and social development.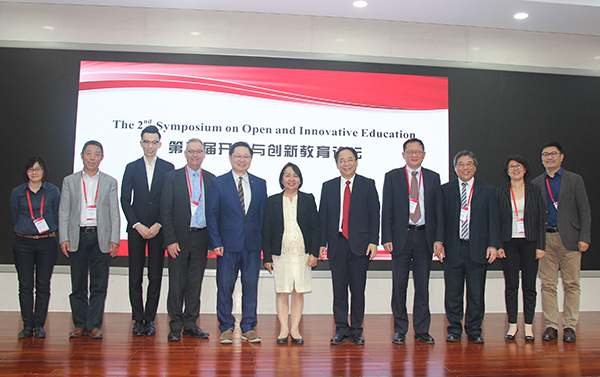 The OUC and OUHK take turns hosting this symposium, which gives experts in open and distance education opportunities to interact. The 3rd symposium will be held at Hunan Radio and TV University in 2019, and will invite representatives of distance education and open universities along the "Belt and Road" route to attend.
By Wang Xiangxu, Liao Jingmin, OUC