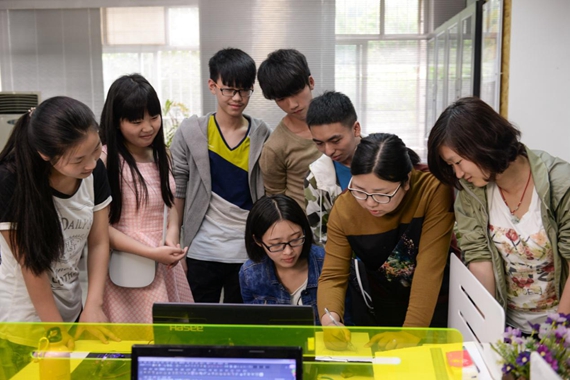 China's economy has shifted from high-speed growth to high-quality development. Sustained economic growth can no longer be driven by an increase in the labour force. Instead, there is an urgent need to build a group of knowledge-based, skilled, and innovative workers.
There is no doubt that the overall quality of the current workforce has greatly improved but there are still problems, such as the incomplete adaptation of workers' skills to market demand, the prominent shortage of highly skilled personnel, the gap between updated skills and job demand, monotonous, unadaptable skills, and the great shock brought about by new technology developments.

In order to help build a modern vocational education system and form a lifelong vocational training model for migrant workers and other industrial workers, the OUC Chongqing branch and Chongqing RTVU has vigorously promoted "skills + degree" education, bringing teaching staff into "enterprises, industry, and industrial parks." This has met the demand of the front-line staff for degree enhancement and boosted the transformation and upgrading of enterprises.
According to the news from Chongqing RTVU, the "new industrial worker training and development assistance plan" pilot degree education launched by the OUC Chongqing branch and Chongqing RTVU began enrolling students in autumn 2018. In autumn 2018, they will enrol junior college degree students for the "assistance plan" and open six majors: Applied Chemical Technology, Digital Control Technology, Electromechanical Integration Technology, Automobile Application and Maintenance Technology, Automobile Marketing and Service, and Industrial Engineering Technology.

Skill+Degree: "Four Advantages" of the Assistance Plan to Boost the Construction of a New Type of Labor Force

The OUC is directly affiliated to the MOE. It is supported by modern information technology and its school network covers the urban and rural areas across the entire country. It is a new type of higher education mainly oriented towards the adults in the form of distance and open education. In autumn 2018, the OUC continued to carry out degree education enrolment work for the "new industrial workers training and development assistance plan" pilot (hereinafter referred to as the "assistance plan"). It has mainly relied on the national RTVU system and has carried out extensive cooperation with industry, enterprises, and trade union systems, jointly participating in education teaching, enrolment, management, and learner support services for staff working on the production and service front-line.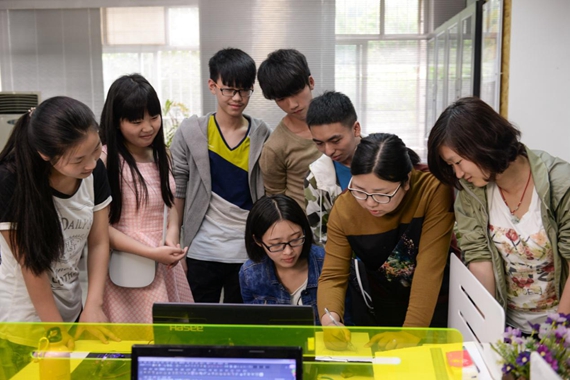 With this in mind, what are the advantages of the "new industrial worker training and development assistance plan" pilot academic education?

In order to succeed in the pilot degree education project, the OUC first explored "five links" to provide customised services for enterprises. With "teaching content and curriculum system reform" as the focus, the OUC enabled links between "discipline setup and industry demand", "curriculum content and vocational standards", "teaching process and production process", "graduation certificate and vocational qualification certificate", and "vocational education and lifelong learning", enabling enterprises to participate in the formulation of the talent training scheme, teaching process, and students management. It also provides the enterprises with a variety of customised useful professionals for the enterprises that can be "well retained."

Secondly, the OUC should deepen cooperation between government, administration, business, and school, and establish a four-party linkage mechanism. It should take the initiative to meet the demands of national and local technological progress, changes to production methods, and social public services. It should further explore new models and mechanisms for schools to cooperate with industries and enterprises in running schools, deepen integration of production and education, widen school-enterprise cooperation, complement each other's advantages, and share resources.

Thirdly, the OUC should serve the transformation and upgrading of enterprises and boost the growth and development of employees. Through the "new industrial worker training and development assistance plan", the OUC should realise "quality improvement, skills upgrading, and academic degree improvement" for industrial workers. It should take the initiative to serve the transformation and upgrading of local industries and enterprises, as well as lifelong learning for on-the-job workers, exercising the role of industries and enterprises in the whole process of learner development and ensuring the quality of learner development.

Fourthly, the OUC should innovate the learner development model in order to explore and build a lifelong learning "flyover". Keeping in mind the demand of enterprises for talents and the flexible learning characteristics of on-the-job employees, the OUC should adopt tools and methods such as open registration, a flexible learning system, distance learning, class exam, dual certification, enterprise customisation and the "Six Network Integration " learner development model in order to actively build a lifelong education system and a bridge linking secondary and higher vocational colleges.

Degree Education Enables Front-line Industry Workers to Realise Their "University Dream"

The OUC relies on the OUC headquarters, its branches, industry and corporate colleges, local colleges, study centres, and other OUC education system to cooperate with industries, enterprises, and the trade union systems to carry out degree and non-degree continuing education for on-the-job working staff, cultivating a high-quality workforce with technical skills that are useful and can be well retained in the production and service line. This will serve the transformation and upgrading of enterprises and help boost employee growth and development.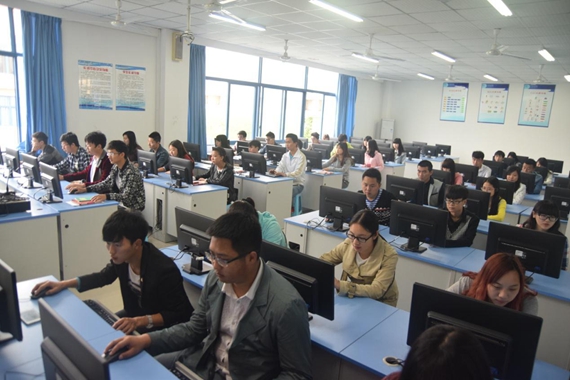 In order to adapt to the training and development needs of new industrial workers, the OUC will continue to develop degree continuing education; carry out vocational qualification certificate, job skills training, and other non-degree continuing education; and provide courses and learning resources for industry and enterprise employee training and lifelong learning, in particular, support services for digital learning.

The OUC's operation and management model includes study centres. Industry, large enterprises, and industrial parks adhere to the concept of "catering to local conditions and distinctive development" and use the actual local economic, social, and industrial development demands as a reference to apply for the "assistance plan" study centre to Chongqing RTVU and submit it to OUC for approval. The study centre undertakes the functions of enrolment, student registration management, and teaching affairs management.

At the same time, the establishment of the study centre takes a pilot role in setting up study sites to provide students with face-to-face counselling, group learning, online browsing, information access, and related learner support services. The study sites do not undertake study centre functions such as enrolment, student registration management, and teaching affairs management, and are not permitted to independently set up examination venues.

The entrance requirements for students are those who have obtained a graduation certificate from senior high school, vocational high school, technical school, secondary vocational school, and above. Only qualified students can be enrolled for relevant majors of degree education.

In addition, with regards to the issue of graduation and certification conferment, students can opt to select courses and participate in studies through the course platform. After they have completed the course credits specified in the graduation rules of the specified major, and their thought and moral character are proven to meet the requirements, will they be permitted to graduate. They will then be granted an OUC graduation certificate and e-registration for the graduation certificate issued by the MOE. The graduation certificate can be found on the MOE's educational certificate website, China Credentials Verification (CHESICC) (https://www.chsi.com.cn/en/).

It is particularly worth noting that Chongqing RTVU has set up teaching centres (branch schools, workstations, and industry and corporate colleges) in all districts and counties of Chongqing, making it convenient for candidates to sign up and study nearby. For detailed enrolment majors and the contact details of each tutorial centre, refer to the recruitment website of Chongqing RTVU: http://zb.cqdd.cq.cn/.

Reprinted from http://www.cqnews.net/