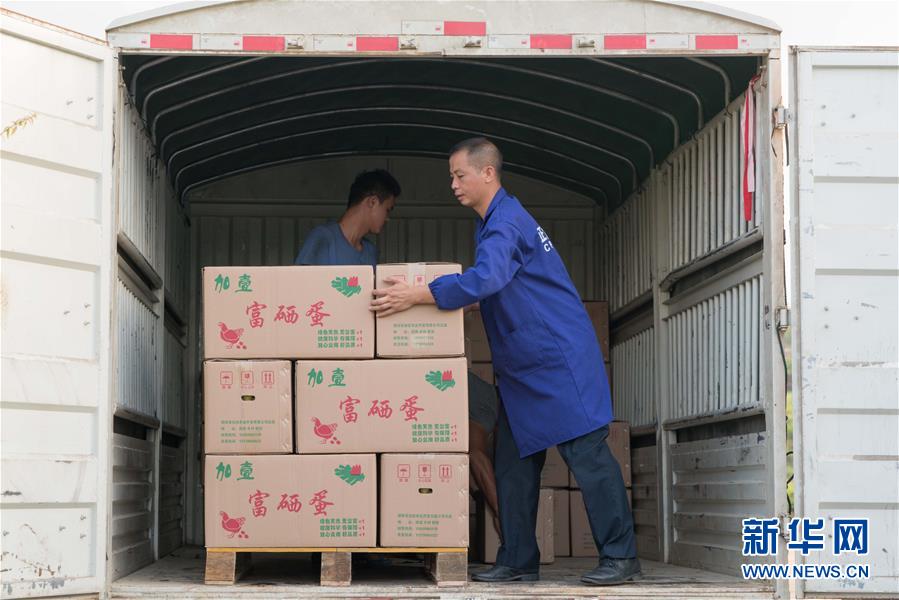 Xiao Shijun, aged 39, has become a famous person in his village. After working in Guangdong for more than ten years, he returned to his hometown of Xiafu Village, Jiantou Town, Xintian County, Yongzhou, Hunan Province in 2012 and opened a chicken farm, fulfilling his farming dream. Cooperating with local farmers to raise free range chickens, he has now helped 20 farmer households to work and increase income.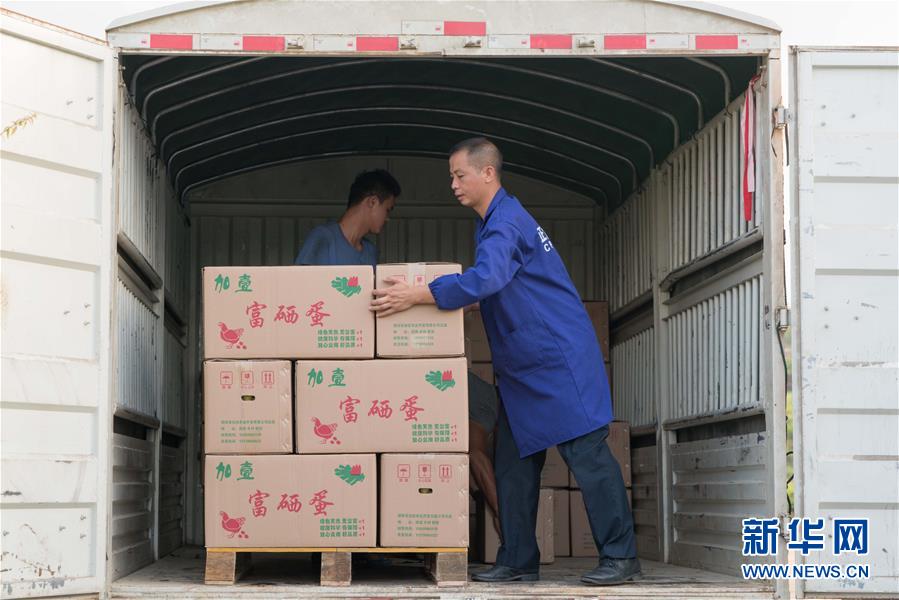 Xiao Shijun (right) and workers load packed eggs onto a van in preparation for transport to sales points in neighbouring counties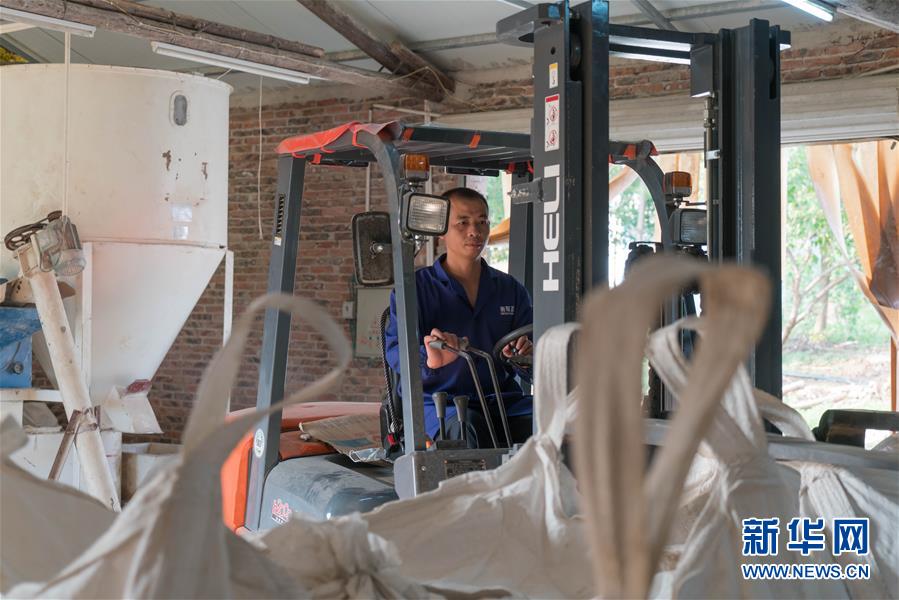 Xiao Shijun taking chicken feed to his chicken farm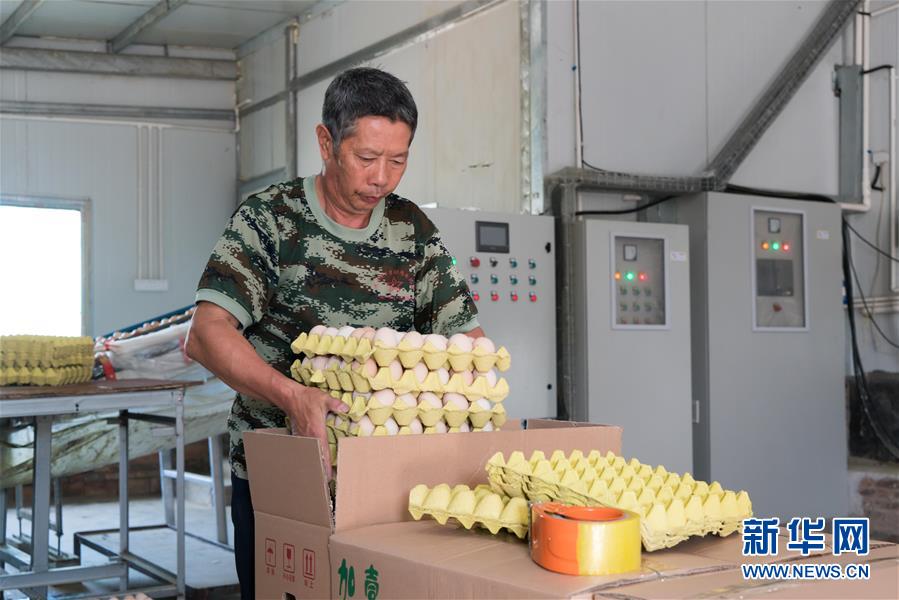 Workers packing eggs in the workshop at Xiao Shijun's chicken farm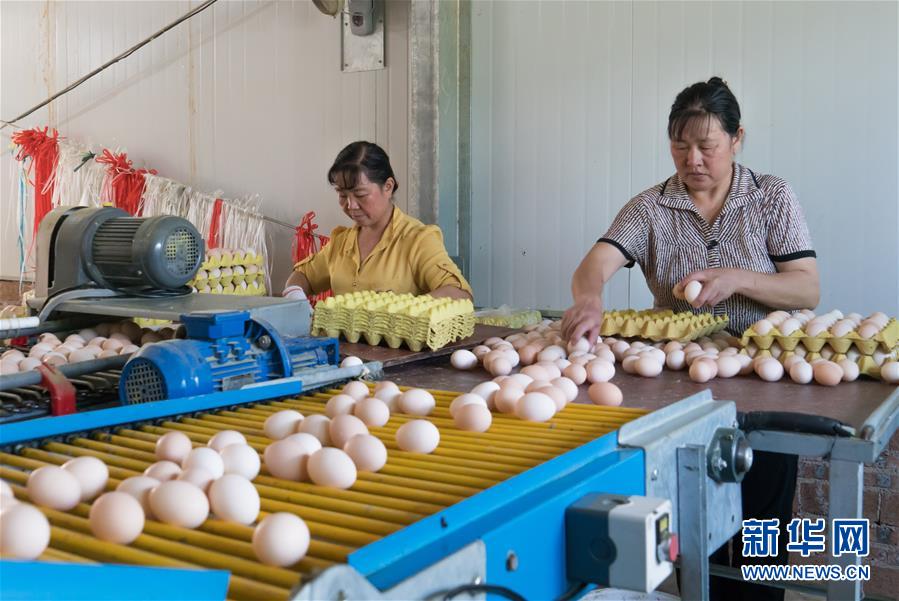 Workers sorting eggs in the workshop at Xiao Shijun's chicken farm
In 2014, Hunan Province developed the "One College Student Per Village" programme implemented in 2005 by the Ministry of Education into the "Rural College Student Cultivation Project." The project was led by the organisation department, participated and implemented by units including Hunan Radio and TV University (Hunan RTVU) . Every year, a number of village cadres, reserve cadres, and rural Party members are selected and receive degree education in junior college and undergraduate studies in accordance with the "Rural College Student Cultivation Project."

Xiao Shijun, who graduated from a junior college in 1997 had a good chance. He signed up to pursue advanced studies and passed the exams. In 2015, he became an undergraduate student. He said that "at the time, my knowledge of technology was lacking. After learning courses including management of rural cooperatives and livestock breeding, my horizons were broadened and I had the power to work and move forward."

Today, Xiao's chicken farm has expanded and can hold a maximum of 130,000 breeding stock. Currently there are 80,000 hens, producing 70,000 eggs every day. After studying the local situation, Xiao has launched a cooperation with farmers, purchasing subsidiary agricultural products such as medical materials planted by farmers for raising chicks and raising native chickens. Xiao is considered a leader among local farmers.
Xinhua Net