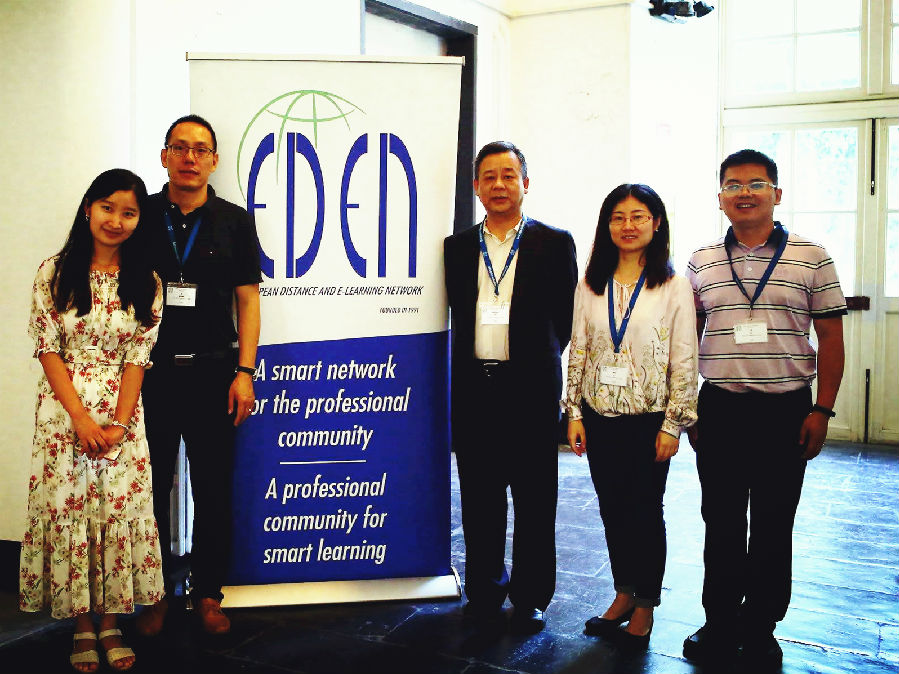 A delegation from the Open University of China (OUC) attended the 27th European Distance and E-learning Network (EDEN) annual conference held from 16-20th June 2018 at the University of Genoa in Italy.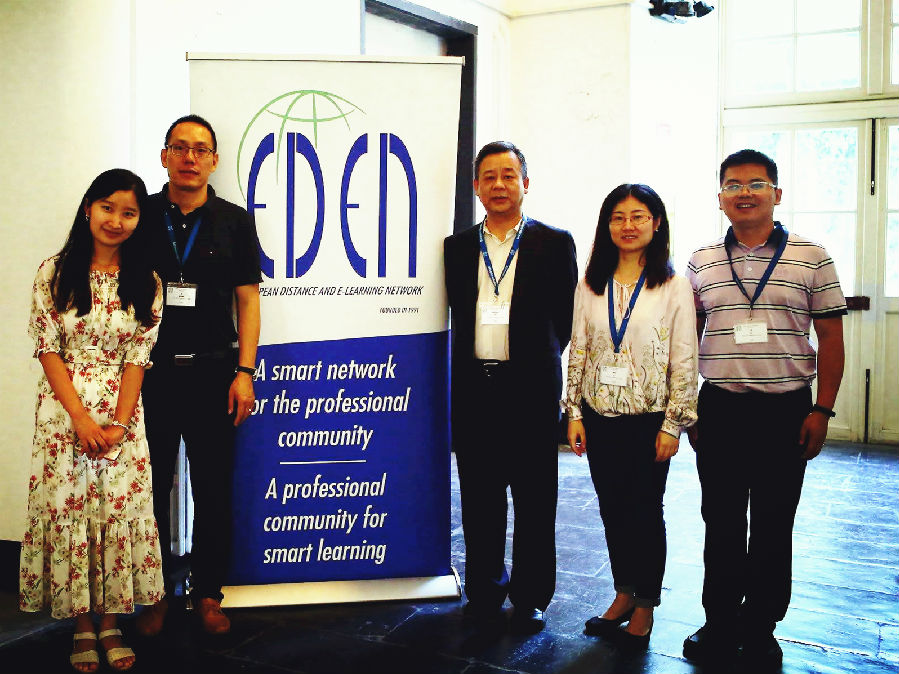 The delegation was led by Ye Zhihong, director of the OUC Academic Affairs Department, as well as personnel from the Faculty of Education, the President's Office, the Education Research Institute (Department of Scientific Research Management), and the International Cooperation and Exchange Department.

The theme of the conference was "Exploring the Micro, Meso, and Macro: Navigating between dimensions in the digital learning landscape." It was attended by over 200 scholars from around the world.
The conference invited Alat Tait, Professor Emeritus of Distance Education and Development, The Open University, UK; Mr. Georgi Dimitrov, deputy head of the Unit on Innovation in Education and the EIT, European Commission; and Sarah-Guri Rosenblit, Vice President of Academic Affairs, The Open University of Israel, to give keynote speeches respectively. The conference had nine sub-forums on topics including Educational Systems, Learning Methodology, New ICT, Social Mdia, Policy, MOOCs, OER, learning needs and attitudes, and teacher training and development.

Three representatives from the OUC delivered speeches at the sub-forums. Li Song, director of the OUC Faculty of Education gave a report entitled A Study on Designing Online Learning Activities, Li Wei from OUC Education Research Institute gave a report entitled The Open University of China and a Chinese Approach to a Sustainable Learning Society, and Li Jie from the OUC President's Office gave a report entitled Copyright Protection for in MOOCs China. The reports given by OUC representatives received widespread attention from the attendees. Issues such as "how to stimulate online learning activities," "how to guarantee the quality of massive learner development," and "how to ensure the effectiveness of learner support services" attracted in-depth discussion and exchanges. Don Olcott, associate professor of the University of Maryland, hosted the sub-forums and stated in his summary remarks that the reports by the OUC representatives are constructive as they reveal the current hot issues and reform trends in open and distance education, demonstrating that the practice of open and distance education in China is worthy of in-depth analysis and study.

During the conference, Ye Zhihong exchanged ideas and views with Dr. Andras Szucs, secretary general of EDEN, with regard to issues such as how to further strengthen liaison and expand mutual influence.

Founded in 1991, the European Distance and E-Learning Network (EDEN) is the most influential non-profit organisation in distance and e-learning education in Europe. The organisation exists to share knowledge and improve understanding among professionals in distance and e-learning, and promote policy and practice across Europe and beyond. The membership organisation is comprised of 200 institutions and 2000 individuals across all education and training levels. The 2019 EDEN annual conference will be held in Belgium.
By Li Wei, OUC