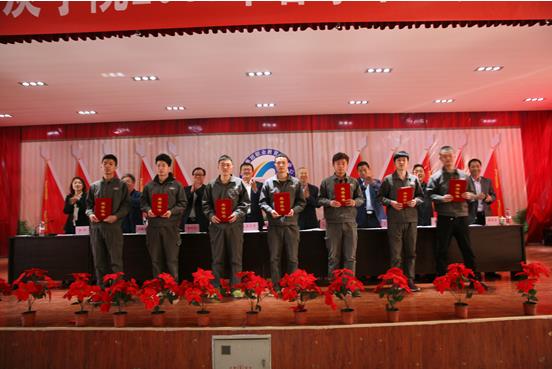 On the 9th April 2018, a graduation ceremony and job fair for the first batch of graduates from the School of Coal of the Open University of China (OUC) was held at Jincheng Coal Vocational Teaching Centre.
Wang Hongqiao, vice chairman of the China National Coal Association and dean of the OUC School of Coal, Li Zengquan, deputy dean of the OUC School of Coal, and Qi Yanwei, OUC vice president, attended the ceremony along with representatives of the graduates.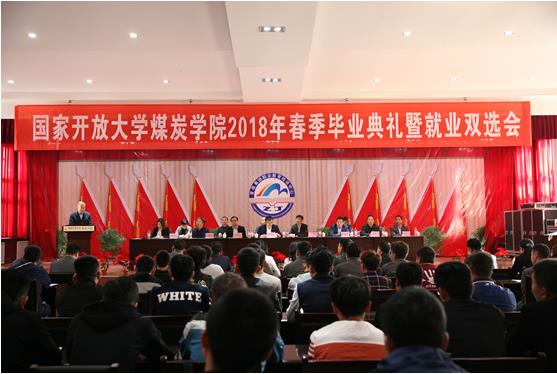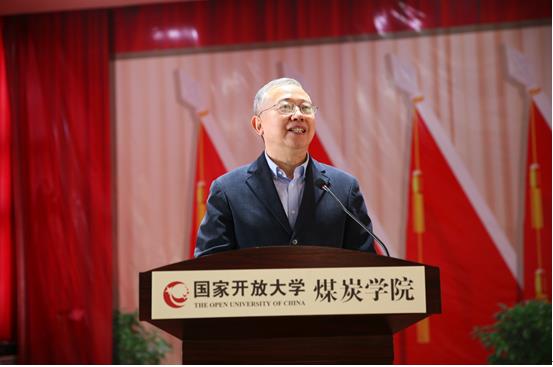 Wang Hongqiao delivered a speech at the ceremony, saying that it represents a milestone in distance education for the coal industry. In the new era, coal enterprises have developed into large-scale modern enterprises and the coal industry is making progress in the applications of Internet, big data, and artificial intelligence, which demands a large number of new professionals to support it. Wang Hongqiao expressed his great expectations for this first batch graduates and gave the following suggestions: firstly, the students should be independent and cultivate a lifelong learning habit; secondly, the students should seize their future and put a plan in place for their future development; thirdly the students should be broad-minded and face the wider world with kindness.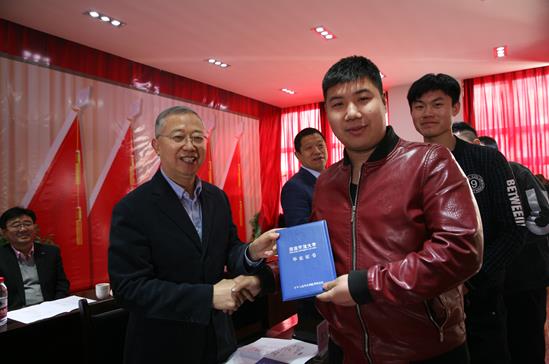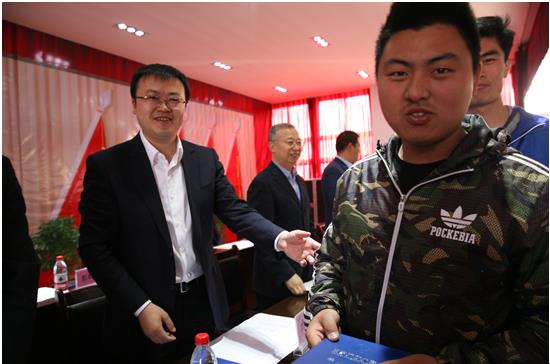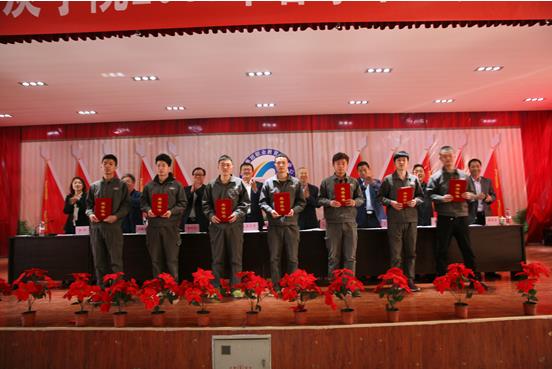 Li Zengquan, deputy dean of the OUC School of Coal, read the resolution of graduation and the list of outstanding graduates. The graduates stepped up to receive their graduation certificates and stated their graduation oath.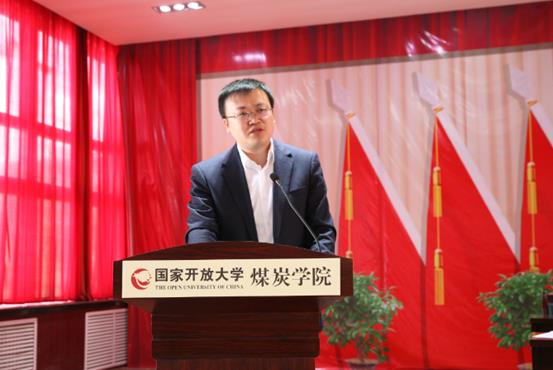 OUC vice president Qi Yanwei said that the first graduation ceremony from the OUC School of Coal is a milestone event for the coal industry. Although a corporate college had been established, it lacked teaching experience, and the OUC management at all levels have shaped a new understanding and broad visions for the corporate college that will also be an essential development strategy for the future of the OUC. The OUC headquarters will cooperate with the China National Coal Industry Association to offer good quality, well rounded service for students, giving support, encouragement, and guidance for the development and growth of the School of Coal.
The OUC School of Coal was officially established on 26th November 2013, jointly sponsored by the OUC and the Training Centre of China National Coal Industry Association. The founding of the School is an important indicator of cooperation between the national coal industries and the OUC, as well as an essential breakthrough for the coal industry to carry out distance education.
OUC School of Coal