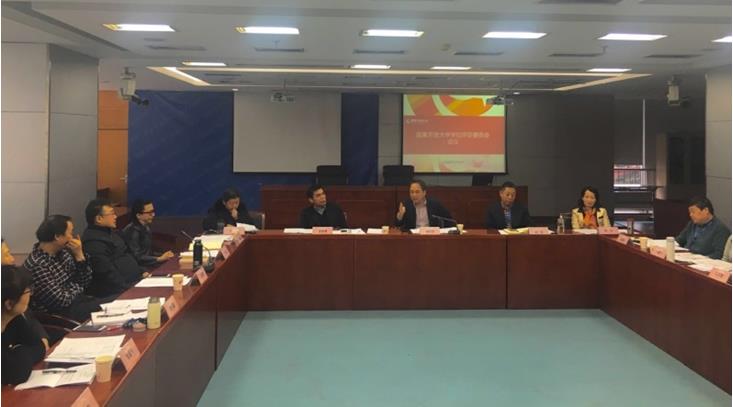 From 3rd to 4th January 2018, the 2017 autumn semester working conference of the Open University of China's (OUC) Bachelor's Degree Evaluation Committee was held in Beijing. After deliberation, 1,401 graduates, including Zhai Na, were awarded OUC Bachelor's degrees.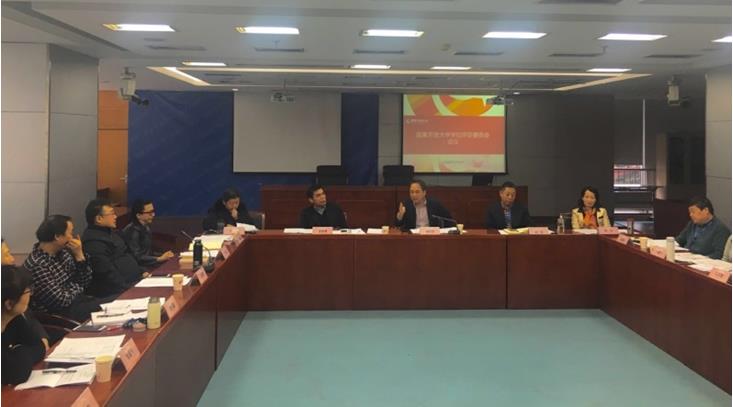 On the morning of 3rd January, the evaluation subcommittees for eight majors, Economics, Law, Education, Literature, Science and Engineering, Business Administration, Public Administration, and Agroforestry and Medicine, held meetings. A total of 88 members attended the meeting and presented their suggestions for who should and should not be awarded Bachelor's degrees for undergraduate programmes. They also held discussions on degree-related matters for their respective majors.
On the morning of 4th January, the OUC convened a meeting of the Academic Degree Evaluation Committee, which was presided over by committee chair Yang Zhijian and attended by more than 30 people, including vice chair Li Linshu and Liu Chen, members of the Academic Degree Evaluation Committee, and responsible personnel from the teaching departments and relevant administrative departments. The meeting considered the lists submitted by the sub committees and items related to academic degrees.
Following a round of deliberation and voting, the members decided to grant Bachelor's degrees to 1,401 graduates, including Zhai Na. In addition, they decided to remove the duties of three sub-committee members who have left the OUC's organisational system, examined coordination between the cooperative colleges and universities and the OUC in awarding academic degrees, and forward methods for checking for plagiarism in theses.
During th meeting, it was pointed out that each branch should be fully aware of the importance of granting academic degrees, strengthen guidance and training for the study centres, strictly conform to the OUC's provisions on the granting of academic degrees, earnestly fulfil their duties, and successfully manage degree application, review, and awarding. At present, most of the cooperation agreements between the OUC and its cooperative colleges or universities on conferring academic degrees have expired. In 2018, the OUC will negotiate with its college and university partners and properly handle any matters pertaining to degree application, in order to achieve the orderly convergence of degree awarding at both the OUC and its collaborative colleges and universities, and promptly announce the requirements for the granting of degrees.
Since July 2016, four batches of students have been awarded OUC academic degrees. The number of people receiving degrees has increased significantly year on year, with a total of 2,491 students having obtained academic degrees.
By Sun Li, OUC