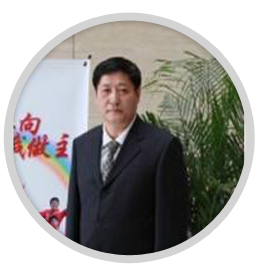 Lecturer and editor-in-chief of the course  Marketing Management, professor at Nankai University, PhD tutor, and Doctor of Economics.
 Academic part-time positions: executive director of the China Marketing Association; vice chair of the Tianjin Marketing Association
 Research: marketing management and marketing-strategy management
His monographs include Marketing Strategies, Marketing Theory and Practice, Strategic Management of Companies, Marketing Management, and others, on top of compilations that include Advertising Theory and Practice, Marketing Fundamentals, and Attention Marketing. He has published more than 60 academic papers, and in recent years has undertaken research into over 10 enterprises. Since 2010, he has served as editor-in-chief and lecturer for the OUC Marketing Management course.