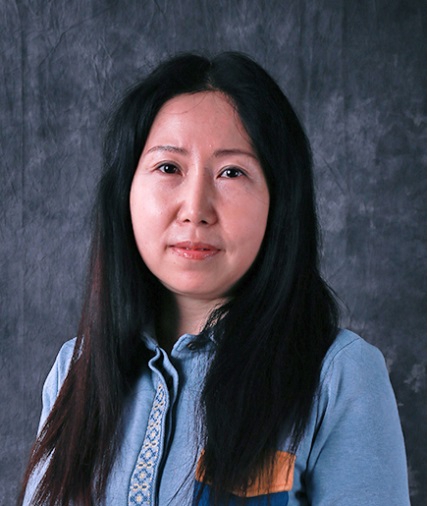 Sun Mei, an associate professor with CCRTVU's School of Education, graduated from Shaanxi Normal University. She serves as a course leader of the three courses: Modern Education Management, Guidance on Children's Family Education, and School Management Psychology. Her major research is directed towards the basic theory of education and moral psychology.
In 2003, she began to join in distance tutor education. At present, she is engaged in the development and implementation of the programmes of education management and preschool education, and the training of non-degree education.
Her representative papers include: Preliminary Exploration on the Effect of Students' Self Sensitivity on Individual Functions of Moral Education, Analysis on Dilemma of Individual Moral Value Orientation, Analysis on Psychological Skills of Moral Dialogue Model, Preliminary Exploration on the Relationship Between Teachers and Students, Building Teachers' Integrity ---- Discussion on Understanding of the Newly Revised Code of Professional Conduct of Primary and Middle School Teachers, and more.
She was the team leader, course leader, and participant in the compilation of the printed teaching material Modern Education Management. It was awarded the second prize of the Best-Selling Books from the Seventh National University Press; awarded as an "Excellent" course resource from the 2006 National Teacher Education (as a discipline for public education); included in the teaching materials for regular institutions of higher education during the "Eleventh Five-Year Plan" period in 2008; and selected as one of CCRTVU's 2012 "Excellent Courses". Sun Mei herself won CCRTVU's Third Teaching Innovation Award.
The non-degree multimedia courseware Contribution, Wisdom, Development ---- A New Realm of Teachers' Professional Ethics won the third prize in the Junior Middle School Group of the Eleventh National Multimedia Courseware Competition of "Xue Zhi Wang Bei" (Internet Learning Cup) held by the Education Management Information Centre, Ministry of Education; the non-degree multimedia courseware China Western Rural Education Series ---- Shaanxi Folk Arts and Crafts was honoured as "Excellent" multimedia source material.