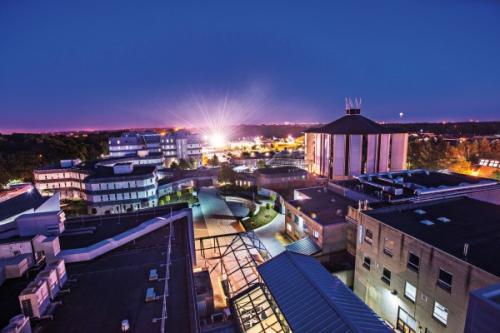 The OUC Economics and Management department began to enrol junior college students in 2007 and has trained more than 20,000 hotel-management professionals, who have made important contributions to the development of China's hotel industry. Over the past ten years, experts have often been invited to lecture, and school administrators have gained extensive experience.
Objectives
The OUC's Hotel Management major is closely aligned with the development of the national hotel industry. Guided by Xi Jinping's socialist ideology with Chinese characteristics in the new era, it aims to train students in both professional competence and integrity along with the theory and practice of modern hotel management, teaching them to undertake hotel management at the grass-roots level and to work in both junior and middle management, independently conducting hotel services and management, project development, and marketing.
Forms of Study
Students of this major will participate in online or face-to-face learning, complete assignments, and take a final examination. They will be able to log onto the network to access texts, courses, micro courses and other media resources, and communicate with teachers and other students or participate in face-to-face or group learning in the study centre via the forum or live online streaming.
Admission Requirements
A regular high-school, vocational high-school, technical school or secondary-professional school diploma.
Main Courses
Hotel Catering and Management, Hotel Room Service and Management, Hotel Front-office Service and Management, Hotel Safety Management, Hotel Conference Management and Service, Introduction to Tourism, Economics of Tourism, Introduction to Hotel Management, Tourism Laws and Regulations, Training of Tourism Workers, Marketing, Fundamentals of Management, and others
Employment Orientation
Students of this major have a wide range of employment and career-development opportunities nationwide, including as junior or intermediate managers of hotel business or functional departments, hotel marketing personnel, and similar positions.