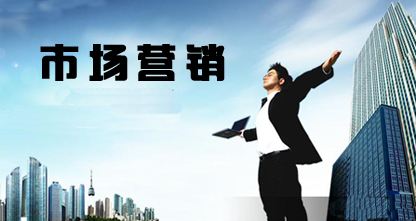 In 1983, the OUC (formerly CCRTVU) began to enroll junior-college students in its Economics and Management major. Enrollment of undergraduate Business Administration majors started in 2000, and undergraduate Marketing majors in 2009. In 2016, the two majors of Business Management and Marketing (junior college level) were established.
Experts from the Chinese Academy of Social Sciences, Renmin University of China, Beijing Technology and Business University and other research institutes or universities are employed to edit textbooks and give lectures so as to provide students with the best possible resources.
Objectives
This major aims to cultivate professionals with good professional ethics who help enhance the development of the socialist market economy. They will study basic theories of management and marketing, become familiar with market operations and regulations, and be able to undertake market analysis, sales negotiations, customer service, and so on.
Forms of Study 
Students of this major will participate in online or face-to-face learning, complete assignments, and take a final examination. They will be able to log onto the network to access texts, courses, micro courses and other media resources, and communicate with teachers and other students or participate in face-to-face or group learning in the study centre via the forum or live online streaming.
Admission Requirements
A regular high-school, vocational high-school, technical school or secondary-professional school diploma.
Main Courses
Western Economics (junior-college level), Fundamentals of Management, Marketing, Fundamentals of Economic Law, Marketing Strategy and Art, Customer-relationship Management, Brand Management, Resource Operations and Management, and Channel Marketing.
Employment Orientation
Besides engaging in market research, marketing planning, advertising planning, market development, marketing management, marketing services and other work, Marketing Management graduates can also take up work in enterprises undertaking customer-resource management, network marketing management, marketing diagnosis, market surveys, and consulting.
Employment in marketing includes market researcher, business-data analyst, and advertising designer.
Other types of employment include public-relations (including public-opinion monitoring and response), website-forum operations, and event operations.