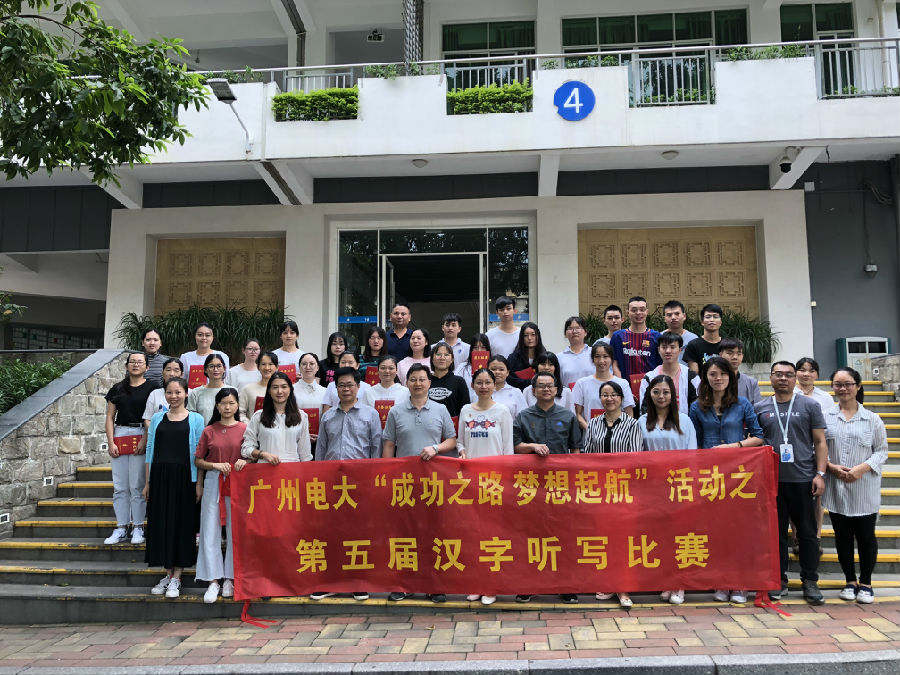 On 7 November,2018, Guangzhou Radio & TV University (Guangzhou RTVU) held its 5th Chinese-character-dictation competition to help students appreciate and produce Chinese script. A total of 30 students from different branches of Guangzhou RTVU took part.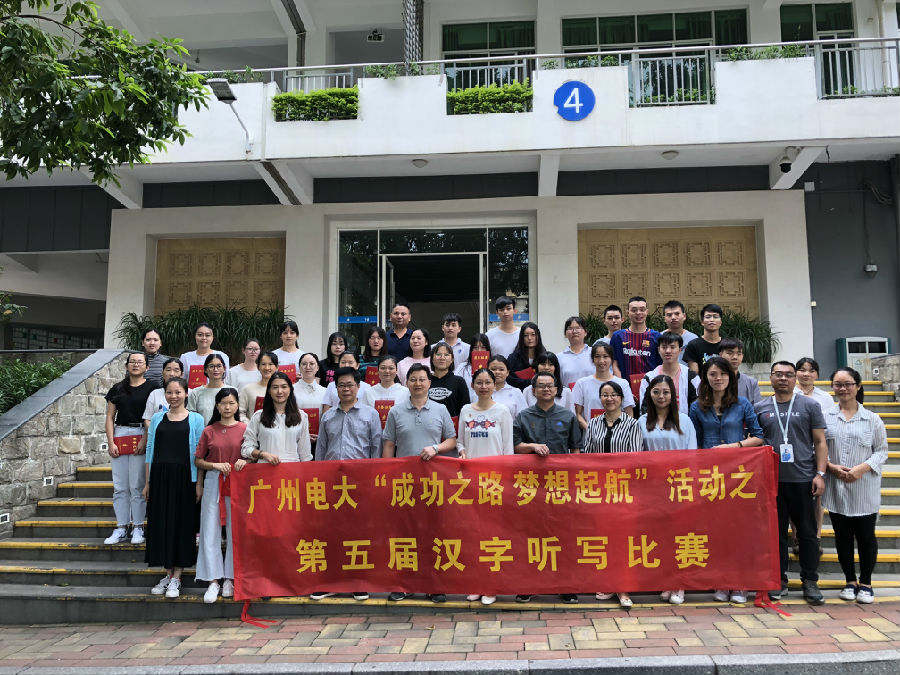 The competition imitated "Chinese Character Dictation Contest," a popular TV show, having contestants produce Chinese characters and phrases selected from primary and secondary-school textbooks, specialised RTVU vocabulary, buzz words from the 19th CPC Congress and the 40th anniversary of the reform and opening-up, as well as vocabulary related to dreams, aspirations, ancient poems, and so on. Competition was fierce, and in the end Yan Dengfang from the School of Finance and Economics and Yu Feiyun from the School of Management were joint winners. Second prize winners were Yan Yueliang and Gu Kaitao from the School of Management, Luo Meina from the School of Finance and Economics, and Yang Jiangyan from the School of Humanities and Engineering, while 18 others received awards of excellence. The award for best organisation went to the Schools of Finance and Economics, Management, Humanities and Engineering, and Adult Education, as well as the Affiliated Vocational Technical School.

All the competitors stated that the contest had helped them write Chinese characters correctly, and that in the future they would attach more importance to writing them by hand and using standard pronunciation.
By Guangzhou RTVU