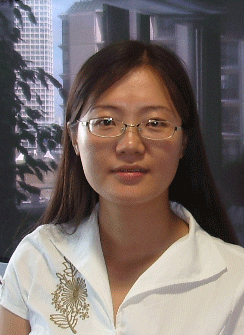 Wang Xin graduated with a master's degree from the School of Computer Science and Information Technology of Liaoning Normal University in 2002, and was then employed in the Department of Science and Engineering of the OUC the same year. She is now a teacher in the School of Engineering in the OUC.
She is the course leader of Delphi Programming and Computer English for Information System Development and Maintenance; Software Engineering for Computer Science and Technology. She teaches the subjects of Computer English and Data Structure.
She was in charge of a project on distance education of programming in computer science and technology in the OUC 11th Five-Year Plan, and has participated in a project on framework study on Chinese continuing education in engineering by the Ministry of Education.
Her essays and works published include:
"Developing mode and Cost-benefit Evaluation for using SVG in Open E-learning Platforms"
"SVG and Related Technology of XML in Making Courseware for Online Distance Education"
"The Role of SVG on the Web E-learning Solution for Distance Education"
"The Construction of the Next Generation E-learning with Grid Technology"
"Educational Technology Standards for Teachers of ISTE and its Analysis"
Participated in the compilation of:
Delphi Programming
Computer English