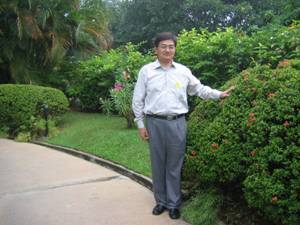 Xu Xiaokai is the course leader for C Programming(undergraduate) at the OUC.
He graduated from the School of Computer Science and Technology at Nanjing University of Science and Technology in 1982, and he is now a computer science professor at the OUC.
His long career has centered around teaching and research in computer science. He has authored and taught many different computer science courses, such as C++ Programming, Data Structures, Databases, and so on.
He has published several teaching materials, most notably: A Concise Course on Data Structures, Applications of Data Structures Course, Fundamentals of Database Technology Course, and C++ Fundamentals Course, all published by Tsinghua University Press.
He has also led the compilation of several series of computer science teaching materials, including a textbook series for computer applications published by the CCRTVU Press, and practical teaching materials for undergraduate computer science programmes at conventional universities, published by Tsinghua University Press.
His professional affiliations include being a member of the Computer Science Education Steering Committee for Higher Technical and Vocational Schools in China during the 11th Five-Year Plan by the Ministry of Education, member of the National Expert Panel on Online Computer Science Examinations for Web-based Schools by the Ministry of Education, and member of the National Society for Fundamental Computing Education.