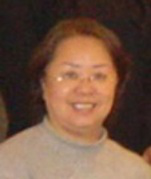 Ms. Liang graduated from Chengdu University of Science and Technology with a Bachelor of Engineering in July 1982, having majored in Professional Machinery Manufacturing Equipment and Processing. From September 1985 to July 1995, she was admitted into the advanced class on engineering drawing for assistants of Tsinghua University, studying the postgraduate course and obtaining a certificate of completion. From June 1999 to July 2001, she studied a postgraduate course in Computer Science and Applications at Tianjin University, during which her research field was Graph and Image Processing.
Since graduating, she has been engaged in teaching and researching on mechanical drawing and technical drawing at Tianjin Radio and Television University (TRTU). She is currently associate professor of her own programme at TRTU and director of the Mechanical and Electronic Staff Room.
She has compiled and published four textbooks about technical drawing. She has also undertaken and accomplished four Educational and scientific research subjects at national, provincial and ministerial level, including "A Study of How CIMS Enterprises can accomplish the Third-rate Integration Theory of LP/TPS and Technical Systems". She has published eight academic papers, including Projection Transformation in "OpenGL".