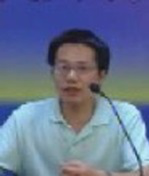 Mr. Xu is a professor and a member of the Communist Party of China. He holds a Master of Engineering. He is now the director of the Mechanics department of the North China University of Technology College of Mechanical Engineering . He is also a member of the Chinese Society of Metals.
Research Fields: advanced manufacturing technology, machinery CAD/CAM, test and fault diagnosis.
He is engaged in mechanical and electrical equipment design and manufacturing, and teaching and scientific research on CNC technology. His lectures include CNC Machining Processes, Testing and Fault Diagnosis Technology, and Machinery CAD/CAM Technology. He has hosted and completed more than ten projects, including "Intelligent Winding Technology and Its Application", "Design of Continuous High-speed Bar Composed Flying Shears", and "The Research and Application of Converter Oxygen Gun Repair Processes and Equipment". He has received two third prizes for Scientific-Technical Progress at the ministerial level.
He has complied three series of books: Practical Numerical Control Technology Series (awarded first prize for Best Scientific Books at the ministerial Level), Training Materials for CNC Technology Workers (named a best-selling book by the Books and Periodicals Distribution Association of China), and CNC Technology and Processing. He has published six books as editor-in-chief, including NC Milling Machines, CNC Machining Technology, Cutting Tools for CNC Machines and Its Application, Computer Aided Design and Engineering Analysis, and English for CNC Technology.
He has published more than twenty papers, including A Study of the Parameter Optimization of Start-stop and High-speed Bar Composed Flying Shear Structure Based on the Theory of Minimum Kinetic Energy, Turning Processing Modeling and MATLAB Simulation Analysis, Cylindrical Turning Surface Texture Modeling and Simulation Analysis, and An Experimental Study of High-speed Hard Cutting Hardened Steel.