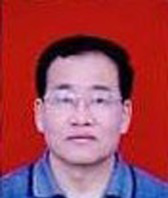 Li Guoqing, professor, editor-in-chief of the hydraulics course materials. He graduated from USTC, where he majored in modern mechanical systems. He graduated with a master's degree from North China University of Water Resources and Electric Power in 1982.
He has been engaged in teaching and research work on irrigation works, hydraulics, outlet structures, aerial flow, energy dissipation, river regulation, and project sediment for a long period of time. He was academic leader of the provincial-level key discipline "Hydraulics and River Dynamics". He was in charge of and took part in the 8th Five-Year Plan science and technology key project and scientific research tasks relating to ten more key construction projects, such as "South to North Water Delivery and West Cave Energy Dissipation Experimental Study", "Xiluodu Hydropower Station Tunnel Spillway Aerial Drainage Cantilever Form Design", and "Tian Qiao Hydraulic Power Plant Reinforcement Hydraulic Model Test". He has received a number of awards for scientific and technological advancement. He has published 18 academic papers, and has acted as chief editor or editor for four teaching material such as Hydraulics and River Regulation and Sediment Project.
Professor Li Guoqing devotes himself to teaching and has a high teaching level. He is a model to others, and is serious and responsible in his work. He has conducted teaching observation demonstration lessons in colleges and schools on many occasions. He is in charge of Hydraulics, which has been awarded a college and provincial excellent course. He guides nearly 20 postgraduate students.