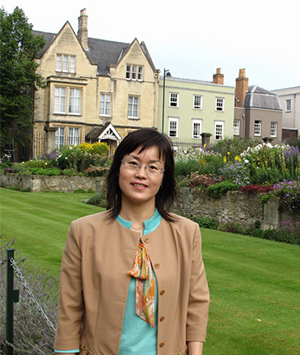 Ouyang Aiping, BTBU professor, is the CPC Party Secretary for the BTBU Business School. She is also the chief lecturer for the Principles of Accountancy, Intermediate Financial Accounting, Advanced Financial Accounting, and The Leading Edge of Applied Accounting Theory undergraduate and graduate courses, among others.
She is devoted to the study of issues such as financial accounting, accounting information disclosure, and the supervision of listed companies. She also holds a part-time position as chief lecturer of the Intermediate Financial Accounting course at CCRTUV (aka OUC). She has published almost 40 papers in journals such as Finance & Trade Economics and Finance & Accounting, as well as four monographs. She has organized and participated in several provincial-level scientific tasks.
Achievements:
In 2006, she won the title of Top College and University Teacher in Beijing, and was awarded first prize for university undergraduate teaching in the same year.
In 2004, she was named an Advanced Individual in Three Aspects of Education.
In 2003, the course Intermediate Financial Accounting, of which she was one of the chief lecturers, won the title of Outstanding National Course.
In 1996, she conducted research on auditing and tax at T M Ho, So & Leung CPA Limited, Hong Kong.
Monographs:
Accounting for Professional Managers, Chief Editor, Zhejiang People's Publishing House, 2001.
Securities and Futures Accounting, Editor, China Central Radio & TV University Press, 2004.
Intermediate Financial Accounting, Editor, Peking University Press, 2006.