Professor Wang Weiguo of China University of Political Science and Law was born in May 1951 in Chongqing. His ancestral home is Lingchuan County, Shanxi Province. He has a master's degree and bachelor's degree in Jurisprudence. He is an expert in civil and commercial law and economic law. He is the dean of the Department of Economic Law, China University of Political Science and Law and also a professor there. He is a member of the drafting group for Bankruptcy Law, the NPC Financial and Economic Committee, an arbitrator for the International Chamber of Commerce, for the Arbitration Institute of the Stockholm Chamber of Commerce, and for the Beijing Arbitration Commission.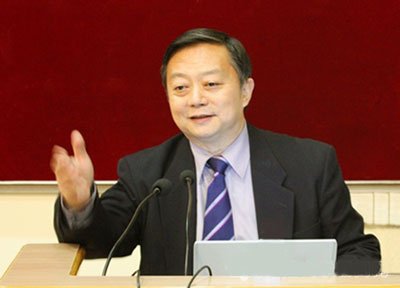 His main academic publications include: Adopting Corporate Rescue Regimes in China: A Comparative Survey (English, 1998), Reform of Securities Law and Bankruptcy Law in China (as Chief Editor, 1999), Bankruptcy Law (1999), Legal Analysis of Property Rights (1999), To Protect and Promote the Reform of State-owned Enterprises by Law (1999), Legal Reflections on the Current Issues in the Reform of State-owned Enterprises(2000), Institutional Reasoning in Drafting New Bankruptcy Law of China (English version, 2000), Commercial Law (2001)
Since 1999, Professor Wang has participated the teaching of Commercial Law in the China Central Radio and TV University (now the OUC). He worked as a chief lecturer and a chief editor for the subject and the textbook of Commercial Law in this university.