Wu Changzhen of Jurong county, Jiangsu province, was born in November 1929. She graduated from Renmin University of China Law School in 1954, going on to work as a professor in China University of Political Science and Law, where she continues to teach till today.
Professor Wu lectures primarily on civil law, marriage law and family social studies. The main body of her research encompasses marriage law and women's law. She has participated in legislation in four different fields (including civil law, marriage law and women's law) and has undertaken and participated in the research of
six special research projects, amongst which are marriage law, forty years of Chinese law studies, and family planning law. She has acted as editor or contributor to over one hundred papers and books, among them: Marriage Law Theory, Lessons in Marriage Law, Law of Marriage and Succession, Studies of the Law on the Protection of Rights and Interests of Women, Modern Civil Law: A Practical Dictionary, The 40th Anniversary of the Science of Marriage and Family Law of China, Issues of Contemporary Marriages and Families in China, The Chinese Marriage and Family Facing the 21st Century, Women's Law: Key Knowledge, Preliminary Researches in Divorce, The Legal Status of Women and Children in China, and Thoughts on Modifying Marriage Law.
Professor W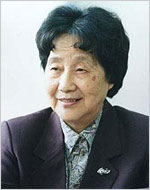 u has attended many international meetings held in China, including the Congress on the Law of the World, the Symposium on Women's Issues in China and America, the Symposium on Women's Issues in China and Japan, the Symposium on Domestic Violence Prevention, The United Nations' World Conference on Women. She has visited America, Japan, Australia, the Philippines, Colombia, Venezuela and Hong Kong or attended international conferences focused on women's issues. She has been appraised as an Advanced Worker of Beijing's Educational System, an Exceptional Teacher of the Beijing City, a National Outstanding Teacher, an Advanced Worker of Beijing City, a National Advanced Worker, a National 38 Red-banner Pacesetter in Beijing, and has enjoyed the Special Government Allowance. She is now a member of National Committee of the Chinese People's Political Consultative Conference, vice-director of the Social and Legal Committee, the vice-president of the China Law Society, president of the China's Marriage Law Society, a member of the Executive Committee of the All-China Women's Federation, a vice-chairperson of Beijing Women's Federation, and the director of Hua Kun Law Firm.
From 1985, Professor Wu has participated in the teaching programme for the Marriage and Family Law in the Open University of China (OUC). She is the chief editor and leading lecturer for this subject.