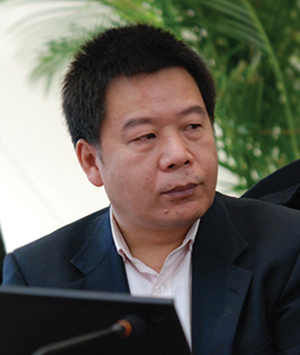 Wang Guochuan serves as deputy director of the Supervisory Committee Office of Higher Vocational Education, MOE, and is a part-time teacher in the School of Arts.
He is vice president of the National RTVU Cultural and Artistic Research Society, and chief planner of the Chinese Calligraphy Forum.
He has long been engaged in calligraphy creation and teaching, and his works have been chosen for national calligraphy and painting exhibitions on a number of occasions. He has won several prizes in calligraphy and painting exhibitions at Central Government Institutions and has frequently been invited to participate in art exchange activities organized by relevant organizations.