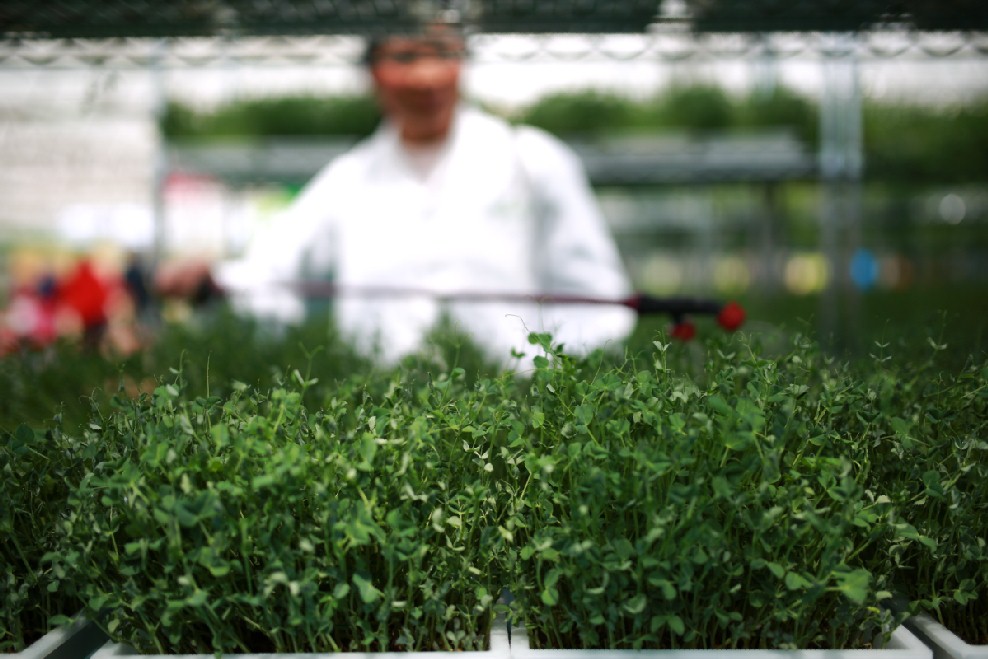 Training Standards and Objectives
Training Standards: undergraduate (starting from associate degree education), three years of part-time study, the minimum duration of study is at least two and half years.
The program aims to cultivate high-quality applied individuals who are adapted to the needs of modern agricultural development and the construction of socialism in the countryside, who have strong moral, intellectual and physical development, and who can carry out technical guidance and management for horticultural production.
Political thought and morals: Students should have a passion for China and its agriculture. They should have a sense of social responsibility, a desire to serve the people, and possess good social morals and professional ethics.
Professional knowledge and competency: Students are equipped with the basic knowledge, techniques and skills required. In addition to strong self-study ability, they should be able to analyze and solve practical problems, and organize production. They should grasp advanced horticultural technology and apply it skillfully, understand the newest research and possess the ability to enhance their own skills.
Physical quality: Students can undertake agricultural technical guidance work at the grassroots level with a sound mind and body.  
Degree objective: Bachelor of Arts degree.

Curriculum Modules
The program comprises seven modules: foundation courses, specialized foundation courses, specialized courses, general education courses, expansion courses, comprehensive practical, and conversion courses.
Course Offering Specifications
A. Foundation Courses
A minimum of 13 credits from this module are required to take the OUC final exam, out of a total of 31 credits offered.
1. Compulsory courses: Admissions Guide for Open Education, English Ⅱ(1), English Ⅱ(2), Basic Computing (undergraduate), Ethnic Theory and Policy.
2. Optional courses: Advanced Mathematics, College Physics (undergraduate), College Chemistry, Probability and Mathematical Statistics, The Fundamentals of Law, Rural Sociology, Foreign Languages (Horticulture), Thesis Writing Guide (Horticulture).
B. Specialized Foundation Courses
A minimum of 20 credits from this module are required to take the OUC final exam, out of a total of 34 credits offered.
1. Compulsory Courses: Biochemistry, Plant Physiology, Genetics, Agricultural Microbiology, Test Design and Biological Statistics, Agroecology.
2. Optional Courses: Pedology, Agricultural Meteorology, Plant Pathology, Agricultural Entomology, Agricultural Machinery and Equipment.
C. Specialized Courses
A minimum of 12 credits from this module are required to take the OUC final exam, out of a total of 20 credits offered.
1. Compulsory Courses (Degree Courses): Horticultural Plant Breeding, Planting Research on Horticultural Plants, The Science of Protected Horticulture.
2. Optional Courses: Storage and Processing of Horticultural Products, Marketing Horticultural Products.
D. General Education Courses
0 credits from this module are required take the OUC final exam, out of a total of 14 credits offered. The OUC has set up a uniform platform for general education courses. The module carries at least two credits to graduate, and all majors of open education are suitable for the courses of the platform. The establishment of common knowledge courses and related education is one of the OUC's talent cultivation methods and also a specific measure for implementing quality education. Students may not be exempt from the course and the examination. OUC diploma holders who re-register to study a new major may not apply for exemption from general education courses (such kind of courses cannot be registered in educational management system) or re-enroll in previously studied general education courses. The minimum credits for graduation can be acquired through the study of other general education courses in this module.
E. Expansion courses
0 credits from this module are required take the OUC final exam, out of a total of 12 credits offered.
Optional courses: Plant Nutrition, Planting Research on Horticultural Plants, Tissue Culture of Horticultural Plants, Turf Science, Horticultural Advances.
F. Comprehensive Practical
The comprehensive practical for the program comprises professional practice and thesis writing. Professional practice is arranged for five weeks for three credits; thesis writing is arranged for three weeks and for five credits. Students can apply the theories, knowledge and skills they have learned to solve practical problems in combination with the actual requirements of local production. The OUC provides an outline for the professional practice and thesis; educational units should implement the course according to the outline.
G. Conversion Courses
In order to ensure training objectives and quality, the diploma students in non-horticulture majors are required to complete the study of compulsory foundation courses before they start courses for this major. Available conversion courses are: Agricultural Fundamental Chemistry, Botany, and Introduction to Horticulture.
H. The OUC, China Agricultural University and related educational units jointly organize teaching, and the students can choose from a range of distance learning materials such as textbooks, audio and video materials, televised lessons, CAI courseware, the internet, emails and phone calls, to help them study independently according to their situation.