For many years, the OUC (formerly China Central Radio and TV University) has strived to advance open education in China. In addition, since 2008, the university has developed a continuing education public service system based on satellite TV and the Internet to promote the construction of a learning society and build a national platform for lifelong learning. The OUC continues to explore the development of high quality training and learning services that transcend the barriers of time and space, and it extends these services to all members of society.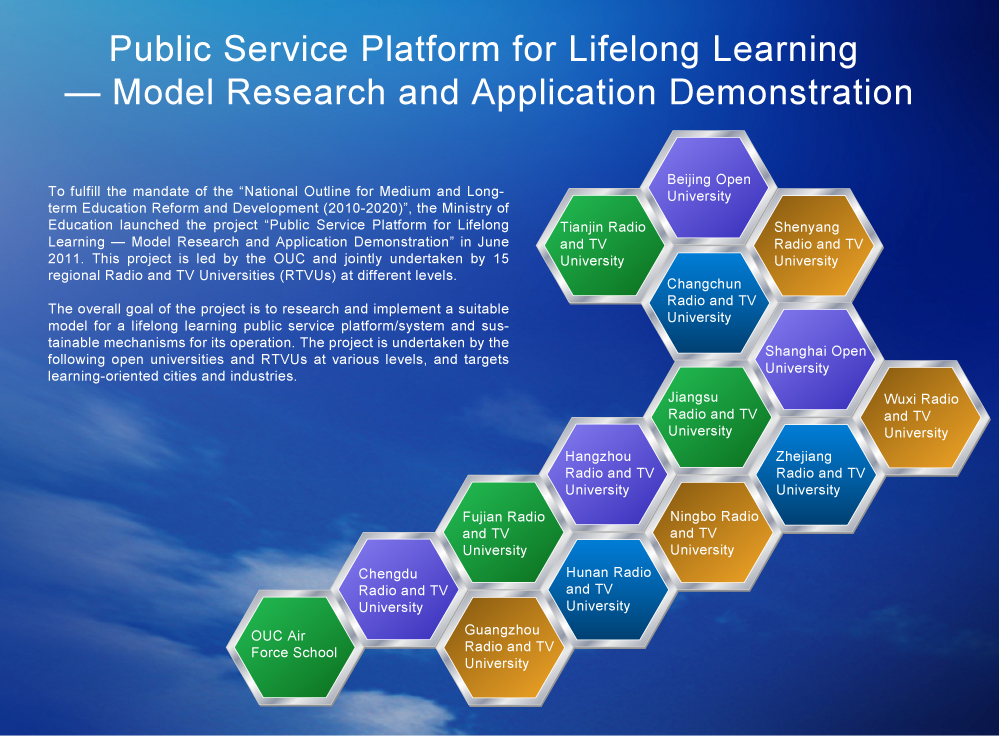 At the National Community Education Conference in December 2010, Vice Minister of Education Lu Xin entrusted the OUC with a new function by awarding it the "Community Education Research and Training Centre of the Ministry of Education" plaque. The OUC's strengths in distance education network and information technology will be leveraged to drive the popularization and development of national community education.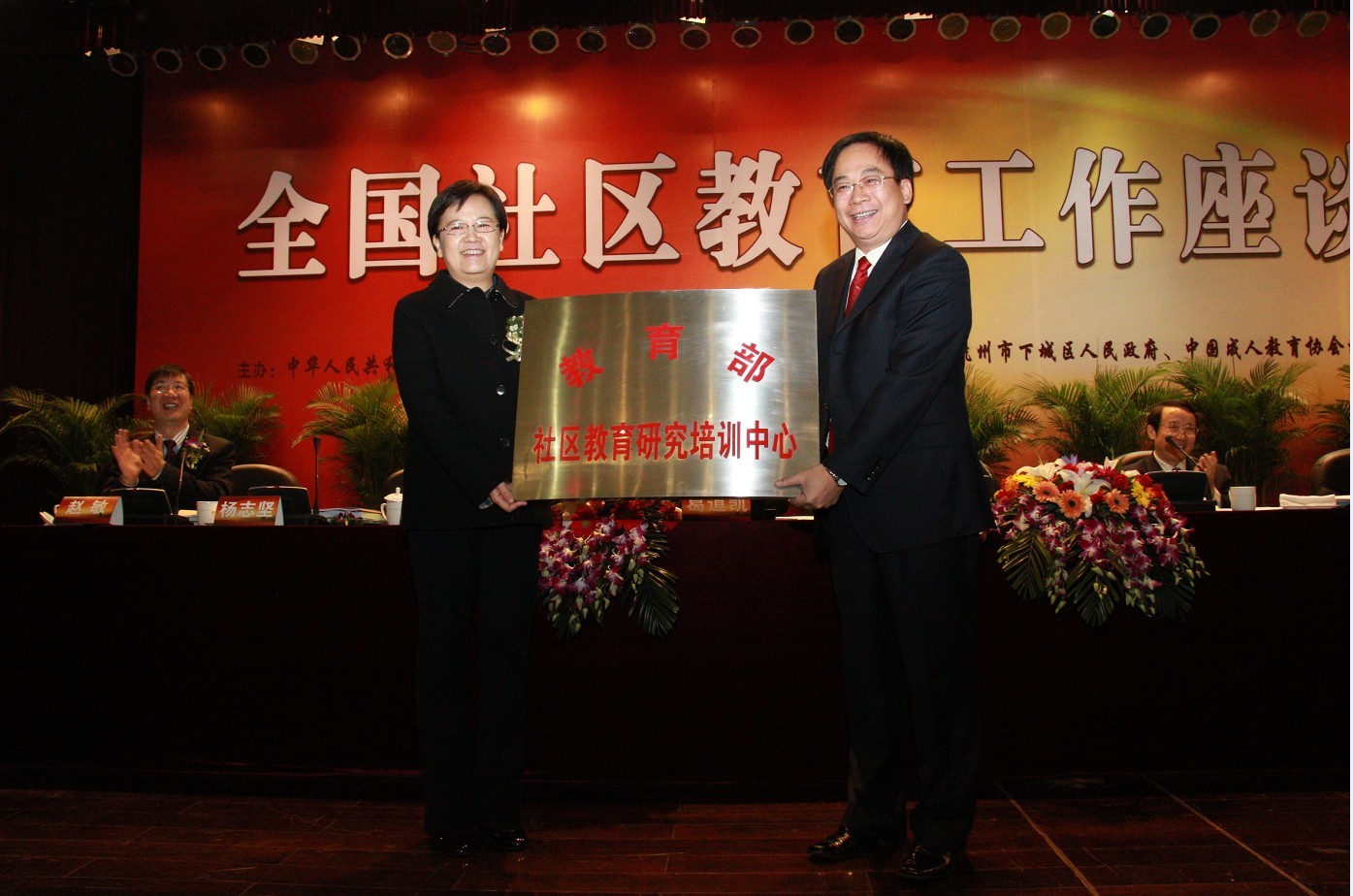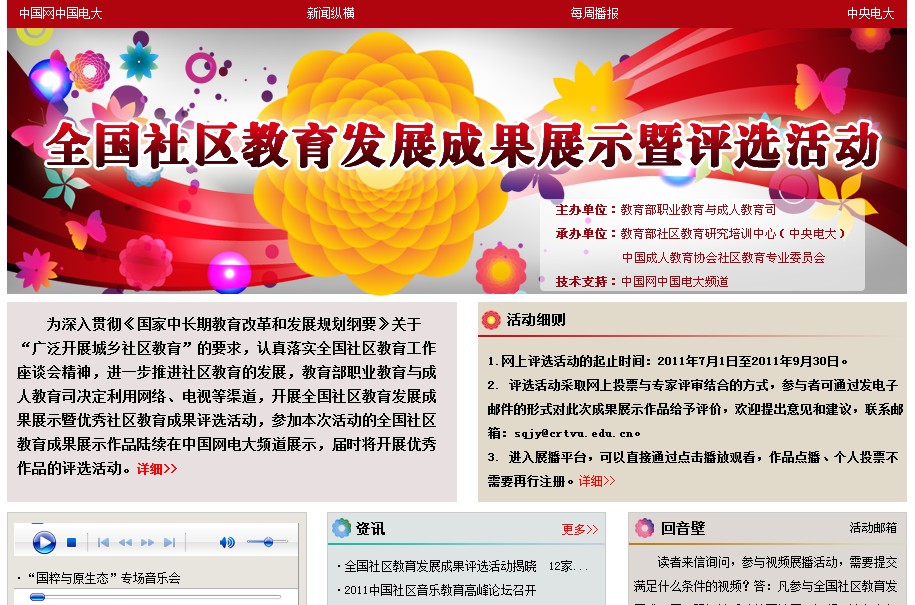 Since the establishment of the Centre, much has been accomplished: "Community Music Education Creating Harmonious Sound — Collected Works of Community Music Education for the 29th World Music Education Conference" and "China Community Education Development Report (1985-2011)" were edited and published. Events hosted include the "National Community Education Music Broadcast" (three occurrences), "2011 Summit on China Community Music Education", "National Community Education Achievements Exhibition", and the first "National Community Education Scrap Reuse DIY Contest". A project called "Community Education i-Experiment" was launched to explore innovative teaching models for community education. 90 class hours of digital learning resources were developed in 14 categories such as "Community Resolution of Emergency Events" and "Boosting EQ and Speaking Skills for Primary and Middle School Students". The Centre also actively participated in the project "Public Service Platform for Lifelong Learning — Model Research and Application Demonstration" approved by the Ministry of Education and the Ministry of Finance.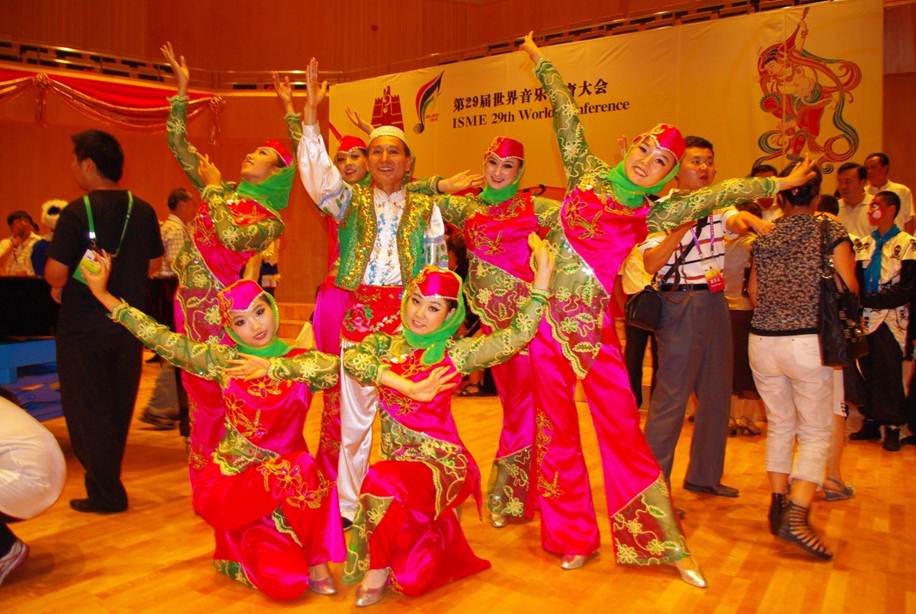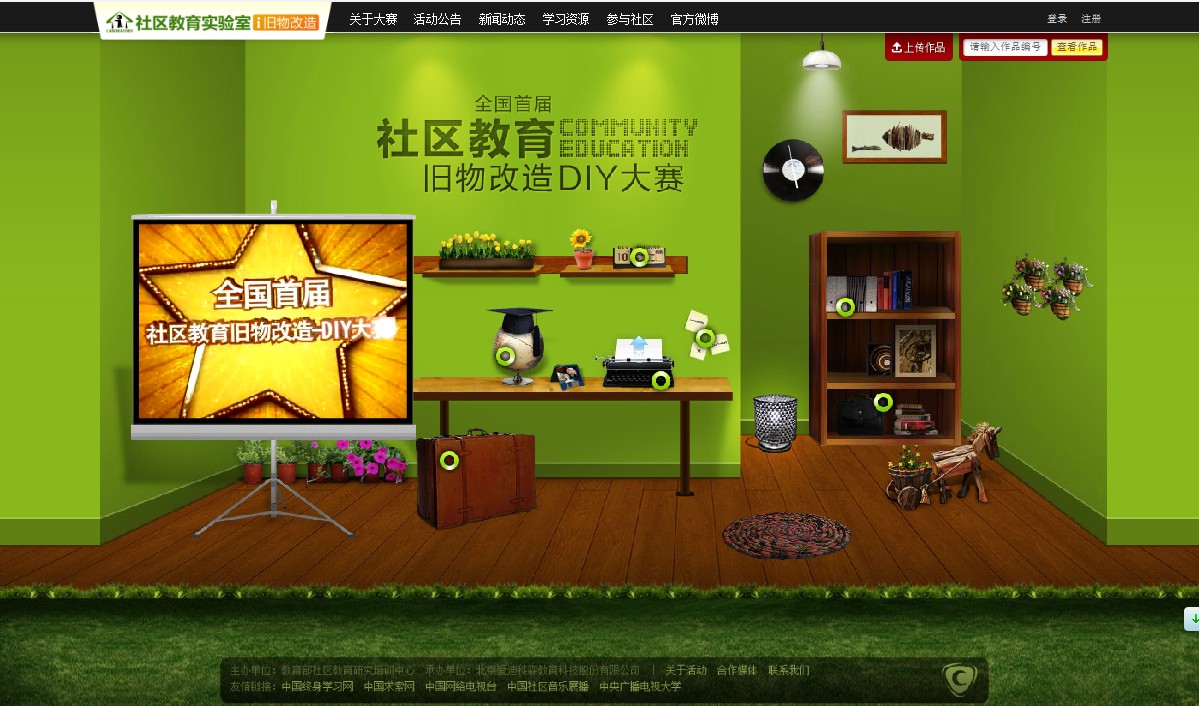 Management Flowchart for Community Education i-Experiment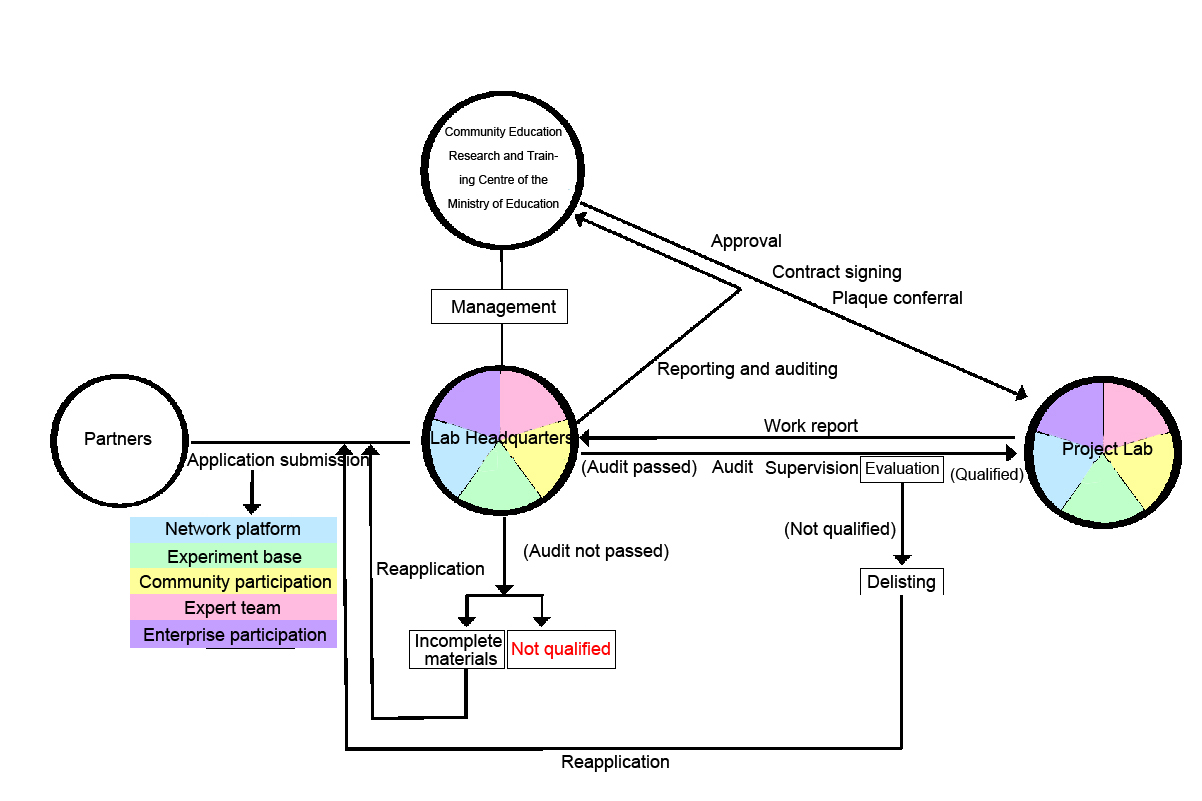 Teaching Model Diagram for Community Education i-Experiment