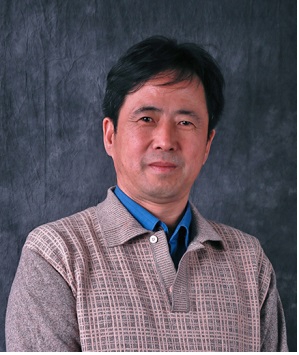 Zhang Ruilin is a course leader and professor at the OUC School of Education.
Current curator of the OUC Library.
He is deputy director of the Book Review Association with the Library Society of China, member of the Teaching Guidance Committee for Higher Vocational Education of Radio, Film and TV Arts with the Ministry of Education, an executive member of the Institute of Calligraphy and Painting Hong Kong, and a member of China Association of Arts (CAFA).
He has long been engaged in the teaching and research of reading and writing. At the same time, he is also committed to the research of art and distance education. He gives lectures on reading and writing and art theory to thousands of undergraduate students and tens of thousands of junior college students via TV, the two-way video conferencing system of computer networks, as well as the compilation of teaching materials in the CCRTVU every year. His works and teaching materials include History of Chinese Film, History of Chinese TV, Introduction to Art, History of Chinese Comedy, and Reading and Writing. He has published scores of papers in core domestic academic journals, such as Educational Research, China Higher Education, China Higher Education Research, Theory and Criticism of Literature and Art, and Distance Education in China.
He has given lectures in such institutions of higher education as Peking University, the Party School of the Central Committee of the CPC, and has been course leader for Introduction to Art Theory, and Reading and Writing.