Student activities are an important vector for the construction of campus culture in open and distance education. They form a major channel for students in distance education to exchange knowledge, dispel feelings of loneliness, and enhance cohesion and sense of belonging. They are of great significance to the study and development of the students.
The Open University of China (OUC) has always attached great importance to student activities. It has organized a number of nationwide student activities that have been well received by tutors and students. Examples of the activities include an accounting simulation operating skill competition; fundraising for students in disaster areas; an advertising design contest; a legal case study design and analysis competition; business administration and education administration; a digital photography contest; and a summer camp. The active campus culture of open education has produced a good social impact.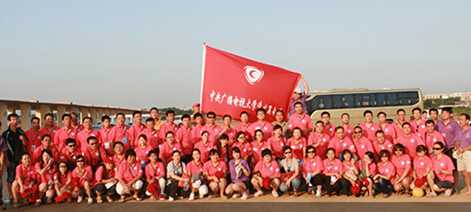 The 2010 Summer Camp
Under the leadership of the OUC, each provincial RTVU has also carried out student activities that combine the characteristics of open education with the needs of their students. For instance, Hunan RTVU initiated a survey tour of Hunan to enhance the students' practical ability; Shenzhen RTVU launched a series of public services to advocate the volunteer spirit of "participation, cooperation, dedication, and progress"; and Shanghai RTVU cohosted "RTVU's Got Talent" with the Education TV Station. The students have welcomed these activities, which have played a positive role in cultivating the overall quality of the students, in activating the campus culture, and in strengthening the reform of course tutoring, practical tutoring, and the tutoring model. The popularity and influence of the RTVUs have been enhanced, leaving a deep impression on the national RTVU system.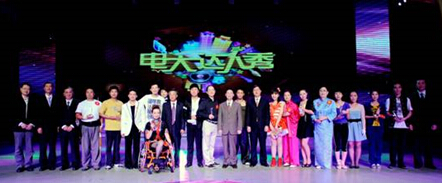 Shanghai RTVU's Got Talent