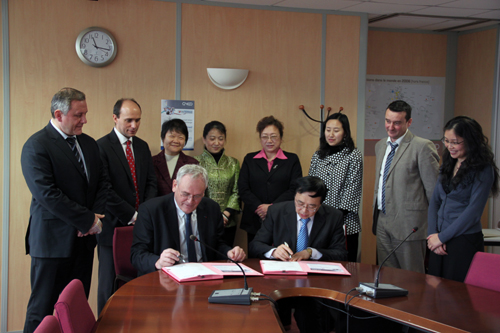 About CNED:
Established in 1939, the Centre national d'enseignement à distance (CNED) is a French public educational institution under the French Ministry of Education, dedicated to providing distance learning material. Its headquarters are in Poitiers, the capital of the department of Vienne. The CNED has established 130 enrollment offices (tutoring centres) and set up 8 branches to provide distance education for learners of different majors.
The CNED has transformed itself from being a correspondence school at its very beginning into the largest distance education institution in Europe and has played an important role in promoting national education and lifelong learning in France. With its expansion and the implementation of new strategies, the CNED has become a more and more influential European distance education institution.
Cooperation with the OUC:
The extensive contacts between the Open University of China (OUC) and the CNED began in 2004. After in-depth discussions and frequent exchanges, the two parties decided to cooperate in the areas of distance education technology training and teaching materials development and signed relevant agreements.
On October 29, the OUC and the CNED signed a cooperative agreement on distance education, which laid a solid foundation for further cooperation between China and France in the areas of distance education technology training and teaching materials development.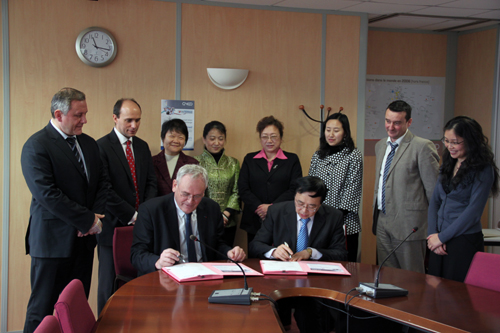 On February 16, 2012, the OUC and the CNED signed a strategic cooperative agreement. According to the agreement, the two parties will cooperate extensively in pursuing distance education initiatives, including Chinese and French language instruction, as well as course sharing, resource sharing, and cooperative research and teaching exchange.
Through continued introduction, adaptation, exchange and collaboration, the two parties will share best practices in distance education course resource creation and teacher training. Chinese language and culture teaching materials will be adapted to suit France and French-speaking countries, ultimately promoting distance Chinese learning in those areas. In addition, the two parties will also work together in research on distance education service standards.