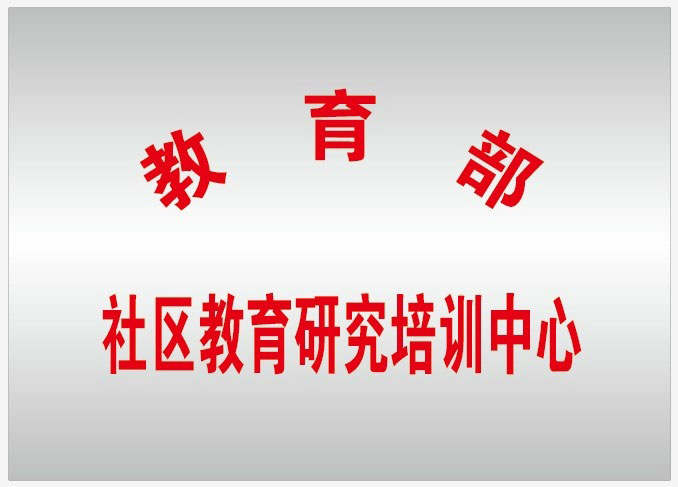 Set up by China Central Radio and TV University (now the Open University of China, OUC) and authorized by the Department of Personnel of the Ministry of Education (MOE, no. 283 [2010]), the MOE Research and Training Center for Community Education (hereafter "the Centre") is a non-profit organization whose work is orientated towards the open university system and other educational organizations.
It provides all kinds of educational services, participating in community education and carrying out training, consultation, service and instruction. The Center undertakes this work under the guidance of the MOE Department of Vocational and Adult Education. 
The Centre's main responsibilities are as follows: take part in community education and carry out research and training, oriented towards the open university system,  national experimental areas and demonstration areas for community education and all kinds of educational organizations; explore an operating model and innovation mechanism for community education; carry out empirical research on community education and explore a new teaching model for community education; establish social networks and promote the latest achievements in community education; develop, construct, integrate and promote the best community education resources; carry out training for community education employees.
Since its establishment in 2010, the Centre has published a number of books such as Development Report on Community Education in China (1985-2011), Community Music Creating Harmony: An Anthology of Community Music Education at the ISME 29th World Conference, and The Introduction of Community Education. It has explored a new teaching model for community education and established several i-experiment facilities for community education. It has positively promoted the "research and application of a public service platform model for lifelong learning" project, which is authorized by the MOE and the Ministry of Finance. It has taken part in the construction of the Urban Support and Cooperative Alliance for the OUC, which is jointly promoted by 15 core cities to develop learning-orientated cities. It has developed 14 kinds of digital learning resources. It has conducted a satisfaction survey on community education on behalf of the MOE. It has undertaken a special meeting on community music education at the ISME world conference, and organized two sessions and held three sessions of the "Broadcast Exhibition on National Community Education Musical Activities". Lastly, it has promoted activities such as "The First National Community Education DIY Competition" and the "Community Calligraphy and Seal Cutting Contest".      
Contact us:
Address: No. 160, Fuxingmennei Street, Xicheng District, Beijing
Postcard: 100031
Name

Office

Phone

Zhou Yanjun

1118

66490408

Xu Ruisen

1114

66490403

Li Huiqin

1115

66490406

Meng Jia

1116

66490405

Song Wenyi

66490407